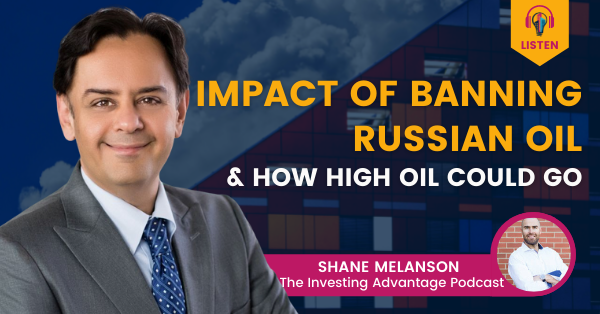 Are you aware of the implications that rising oil prices would have on commercial real estate? Today, Neal Bawa, the CEO/Founder at Grocapitus, a commercial real estate investment company, will share with us his thoughts in regards to the current situation in Russia and the fact that countries like the US and the eurozone could consider stopping purchasing oil from Russia. Most important, we will go deeper into the possible implications of this in the industry. So, whether you are a real estate investor or not, I'm sure this episode is going to impact every person in the world!
Neal sources, negotiates, and acquires Commercial properties across the U.S., for 400+ investors. He also serves as CEO at MultifamilyU, an apartment investing education company. He speaks at events & meetups across the country and his management techniques and revenue optimization techniques for Multifamily are considered unique in the industry.
Let's jump into the impact of banning Russian oil and how high oil could go!
[00:01 – 11:00] Opening Segment
An overview of rising oil prices The impact and implication on the economy Neal shares his insights about the great 2022 oil shock How it's going to affect positively and negatively the real estate market in Canada and USA Check our previous interview with Neal Bawa [11:01 – 31:27]   Impact of Banning Russian Oil & How High Oil Could Go
The importance of understanding the demand flexibility A 5% reduction in world supply easily leads to a 50 to 100% increase in price  Neal shares three different scenarios where real estate can be impacted due to oil prices What if the USA stop buying Russian oil A decline in the stock market  A rise in the interest rates due to immediate inflation in the economy A financial contagion [31:28 – 46:15]   Impact of Banning Russian Oil in Real Estate
Consider a scenario where Russian is no longer able to sell oil There'd be a hyperinflation Neal explains the role that China and India have in buying Russian oil Neal provides scenarios of what investors could consider if there's an economic crisis  Amounts of liquidity will come into the world economy The consequences of the 11th largest economy in the world becoming insolvent [46:16 – 49:41] Closing Segment
Tweetable Quotes:
"No one has ever said the price of oil at a country level. It's only set at a world level." –  Neal Bawa
"Who wants to worry about inflation when the world economy is unstable? I'm just going to try and stabilize the world financial system. " – Neal Bawa
"If there's a financial contagion, then I want to wait for a while because that will mean incredible amounts of liquidity will come into the world economy." – Neal Bawa