Welcome To MULTIFAMILYU
Welcome to "MultifamilyU No Fluff Real Estate Training." We're glad you're here!
Our webinars and boot camps are designed to provide you with engaging, content rich, zero fluff content designed to empower you to confidently find and invest in apartment complexes, on your own or together with others.
If you are looking for actionable data you can use to create passive income, you are in the right place.
Take a look below for current training opportunities!
Upcoming Events, Webinars, and Training
Tues Feb 26th, 6pm Pacific
John Brickson is a Director with Old Capital Lending in Dallas. Old Capital closed over $750MM in multifamily loans in 2017, and is on pace to close over $1.0Bn in multifamily financing in 2018. In this presentation, John will provide a brief overview of financing options for multifamily investors, and will go in depth on financing multifamily investments through Freddie Mac's Small Balance Loan Program.
WORKSHOP: How to pick the BEST cities and neighborhoods in the U.S., in 90 minutes flat. How do Multifamily experts double investor money in 5 years? Well, their big secret is that they know how to pick the right city and the right neighborhood at the right time. And now, it's time for you to learn how to do that, for your investments. Limited to 20 participants.
Starts Mon Mar 4, 5:30 PM Pacific
Multifamily professional Neal Bawa's acclaimed live online bootcamp arms you with all the information you need to confidently invest in apartment complexes, on your own or together with others, to create passive income. This is an entertaining, content rich, zero fluff online bootcamp designed for those that want actionable data and a defined step-by-step roadmap for investing in apartments.
An eye-opening, research driven look at one of the best tax deductions for real estate investors ever. This tremendous new tax incentive is paving the way for gigantic profits for savvy investors. If you are facing capital gains of any kind (stocks, business sale, or real estate) we'll show you how this new tax law can help you defer, and in some cases completely erase, federal taxes... legally.
This is our POWERHOUSE multifamily training webinar containing all content, no fluff. We cover multifamily real estate investing from A to Z, based on our purchase of 1,000 units in 7 states with a value over $70 million. It is NOT your average boring sales pitch webinar. Find out what all the buzz is about.
If you would like to discover how to structure your syndicated multifamily deal to raise money from private individuals you will benefit from this information.Raising money to fund your multifamily deals is the key to bigger deals and accelerated wealth creation. Don't miss out on this critical knowledge!
Join us online as we show you behind the scenes our investment property selection process. We will go through the stages involved in assessing a property, the questions that we ask, the assumptions we make, and how they influence the property analysis process.
When it comes to raising capital and investing in real estate, many syndicators and investors are often unaware of a largely untapped resource: retirement accounts! Join out guest presenter, Scott Maurer and discover how you can take financial control of your retirement dollars and put them to use in investments that you control.
This training combines thousands of hours of practical research, over 30 years of experience following real estate dynamics and the economy, and the wisdom of two real estate experts rolled into one fascinating presentation. You will discover the top 5 markets for long-term investing, the best rental markets for 2018, which overpriced markets to sell in 2018, and lots more!
In this live online training you will learn the factors that drive Bay Area real estate prices and whether a significant price drop is looming. See how over 50 local cities ranked in the price gain shootout and discover what to expect in the coming months! PLUS, hear Neal's wild shootout prediction.
On this webinar we will show you a blazingly fast way to analyze deals and make better investment decisions backed by data-driven assumptions..
A Proven System To Save Time, Money and Headaches While Creating Value With Multifamily Properties. Be more confident in your abilities to make an informed and intelligent decision to move forward with an investment or NOT. Feel prepared and self assured to go up against ANY seller, without hesitation.
Student Housing has seen an explosive growth over the last 10 years, and the market is seeing tremendous interest from both institutional and Asian investors. Through our partnerships, own research and experience, our team has built up a great deal of knowledge about this often-ignored but very lucrative asset class.
Listen to an eye opening and bizarre story. A story of powerful central banks and mountains of debt. A tale of a slowing world economy filled with problems (and risk and opportunity). This world-girdling narrative spans China, Japan, the European Union, emerging markets, and of course, USA. This webinar will change your outlook on everything financial!
Thousands of real estate investors have attended our training events. Here's what a few of them are saying…
Wow! The thoroughness of the presentation was exceptional. Regardless of where you ae in your real estate investing career, you would have learned something at this presentation. I left knowing how to better analyze markets, which will leave me making smarter and more profitable investments! Thank you.
Leslie Plettner
Neal's presentation was filled with invaluable information that is not readily available to the average investor. This group takes you to the elite level of investing. Many many hours of research must have gone into this presentation! Thank you guys for sharing it with me!!
Carlos Molina
As an investor new to multifamily real estate, I was thoroughly impressed with how much I learned from the meetings and webinars. Neal is a tremendous speaker with a wealth of knowledge and insight into the multifamily market. Well worth your time!
George Liu
The recent Multi-Family Presentation by Neil Bawa was thorough, timey and detailed. His complete detailed analysis of Global, International and Emerging Markets of where to invest and where to avoid is invaluable. Anyone who follows the knowledge gained from his presentation would greatly benefit in multi-family investing.
Sam
Your Host And Presenter, Neal Bawa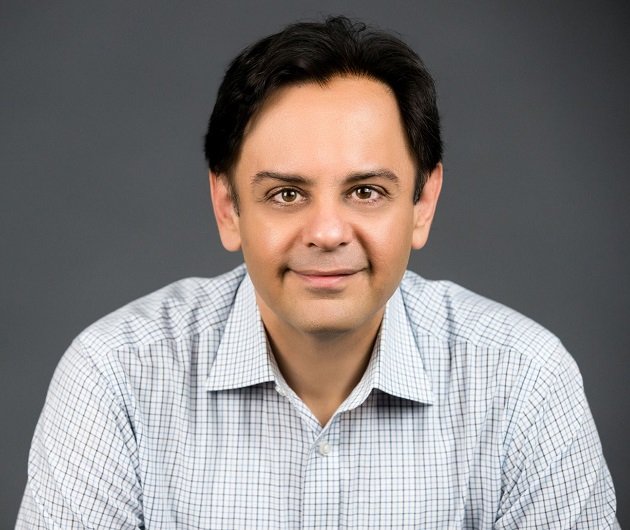 Neal owns and manages an extensive 1,500 unit+ Multifamily and Single Family real estate portfolio in 7 U.S. States. He often speaks at Multifamily events, IRA events & meetups across the country. Over 2,000 students attend his multifamily seminar series each year and hundreds attend his Multifamily boot camps. He is the co-founder of the largest Multifamily Investing Meetup in the U.S. (BAMF), with 3000 members. He leads a multifamily investment company, driving the syndication and acquisition of multifamily properties.