Join Neal & Anna At Virtual Events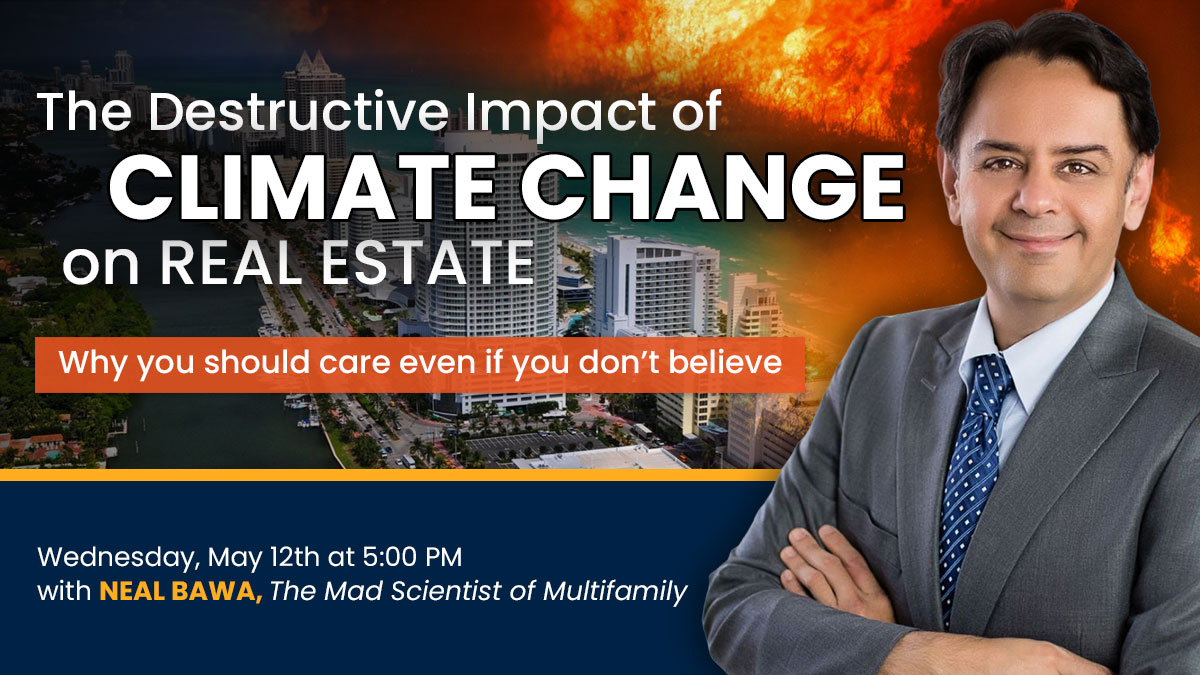 The Destructive Impact of Climate Change on Real Estate
Wed, May 12 | Online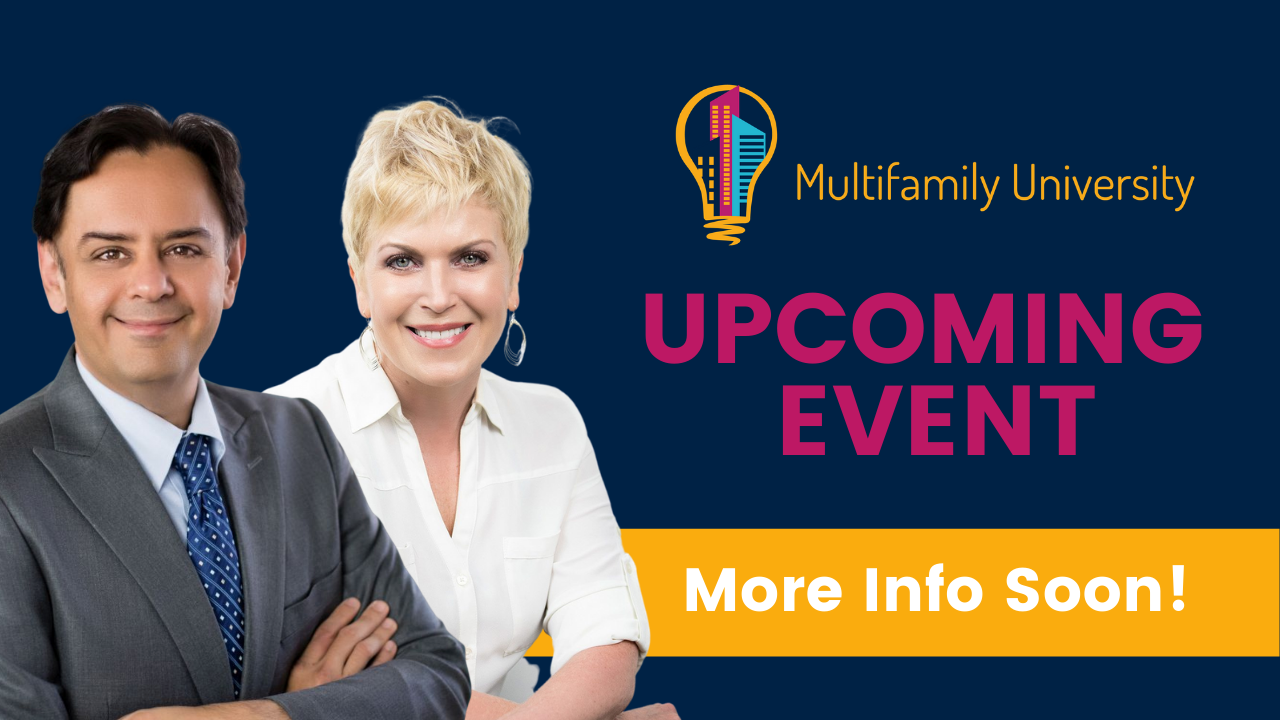 Real Estate Town Hall 11: Property Management
Sat, Apr 17 | Online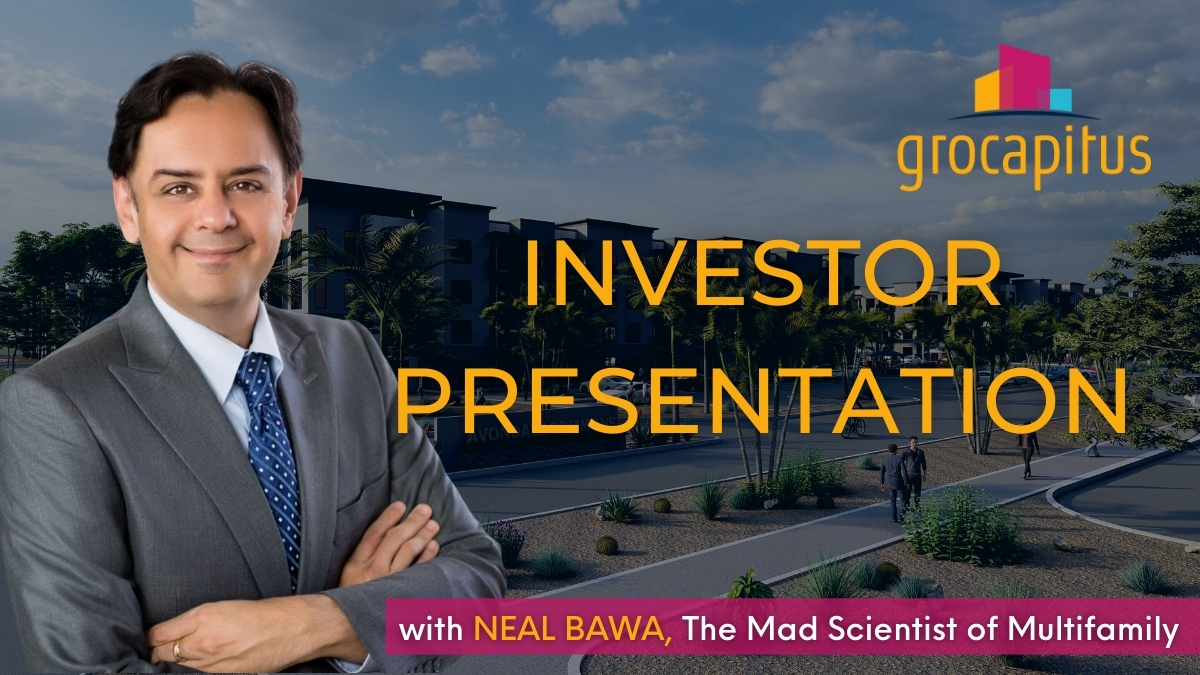 Live Investor Presentation + Investment Kit Access
Wed, May 5 | Online
Would you like to book Neal or Anna to speak at your event or be a guest on your podcast or radio show?
ABOUT NEAL
Neal Bawa is a technologist who is universally known in the real estate circles as the Mad Scientist of Multifamily. Besides being one of the most in-demand speakers in commercial real estate, Neal is a data guru, a process freak, and an outsourcing expert. Neal treats his $345+ million-dollar multifamily portfolio as an ongoing experiment in efficiency and optimization. The Mad Scientist lives by two mantras. His first mantra is that, We can only manage what we can measure. His second mantra is that, Data beats gut feel by a million miles. These mantras and a dozen other disruptive beliefs drive profit for his 400+ investors.
Neal serves CEO / Founder at Grocapitus, an iconic, data-driven commercial real estate investment company. Grocapitus' 28-person team acquires and builds multifamily & commercial properties across the U.S. With more than 400 active investors and over 2,000 reviewing our projects, the Grocapitus portfolio currently spans across 9 states with 17 projects and 2,500+ units/beds. The powerful Grocapitus brand has a cult-like following of data driven investors. The result – Completed equity raises of $103 million for Multifamily, Mixed-Use and Industrial acquisitions in the last 18 months, over 3,000 units purchased. Grocapitus is on track to close another 1,500 units in the next 12 months.
ABOUT ANNA
Anna Myers serves as COO at Grocapitus, a commercial real estate investment company based in the San Francisco Bay Area. Anna holds a B.A. degree with highest honors from UC Berkeley, and an MBA degree from San Francisco State with an associated MS in Information Systems. Anna is also a third-generation commercial real estate entrepreneur who applies her 25+ years of experience in technology and business to finding, analyzing, acquiring and asset managing commercial properties in key markets across the U.S. Together with her business partner, Neal Bawa, they approach real estate through a data science lens to create compelling profits for 400+ investors.
As the lead underwriter for the company, Anna teaches deal analysis for Multifamily University in quarterly Boot Camps. MultifamilyU is an apartment investing education company owned by the principal, Neal Bawa. Also via MultifamilyU, Anna hosts weekly webinar events featuring top speakers in real estate. As the asset manager for the Grocapitus portfolio, Anna brings a data-driven approach to track and insert optimizations to the properties to help drive property performance and investor returns. Anna regularly speaks on podcasts, webinars and at conferences covering topics including Asset Management, Deal Analysis, Real Estate Trends, Opportunity Zones, How to 1031 into a Multifamily Syndication, and much more.