Real Estate Trends 2020 Toolkit Access
Here is your access to our entire 2020 Trends Toolkit, which has incredibly eye opening videos, articles and reports.
The toolkit contains:
The highly demanded video replay and slide deck from our 2020 Real Estate Trends Presentation. 
Many interesting 2020 videos from CNBC, CBRE, Yahoo Finance, and Realtor.com. They cover a number of key real estate topics.
The Reports section includes reports about the impact of tax reform on real estate, national and CA housing affordability and Goldman Sachs 2020 Investment Outlook.
The Reports section includes detailed marketing ranking reports from ATTOM, Forbes, Realtor.com, Trulia, Zillow and Apartment List. If you remember the city ranking shootout, the data was taken from these reports. You can now read detailed Multifamily city by city reports on why certain cities were ranked so high.
The Trends section has fantastic Trends articles from Redfin, Zillow Research, IRR, Geekwire, Robb Report, Realtor.com and Trulia Research. Trends as diverse as Tax reform, the inventory crisis, changing millennial tastes, senior housing, foreign investment in U.S. and many others are covered in the Trends portion of the Toolkit.
The toolkit contains City comparison worksheet and Cities REALFOCUS 1-5 used for Udemy and Location Magic Students.
Reports for the San Francisco Bay Area for single family and multifamily markets.
The toolkit also contains my Top resource for Multifamily city by city trends (over 40 cities listed).
This section contains many of my top webinars, and invitations to in person events where you can learn a LOT more about real estate investment.
Take your learning to the next level by listening to engaging real estate content with Neal and Anna. The episodes are jam-packed with "aha" moments.
They say the best way to learn is via immersion and sharing with a like-minded group of individuals. Check out our Facebook and Meetup Groups and connect now!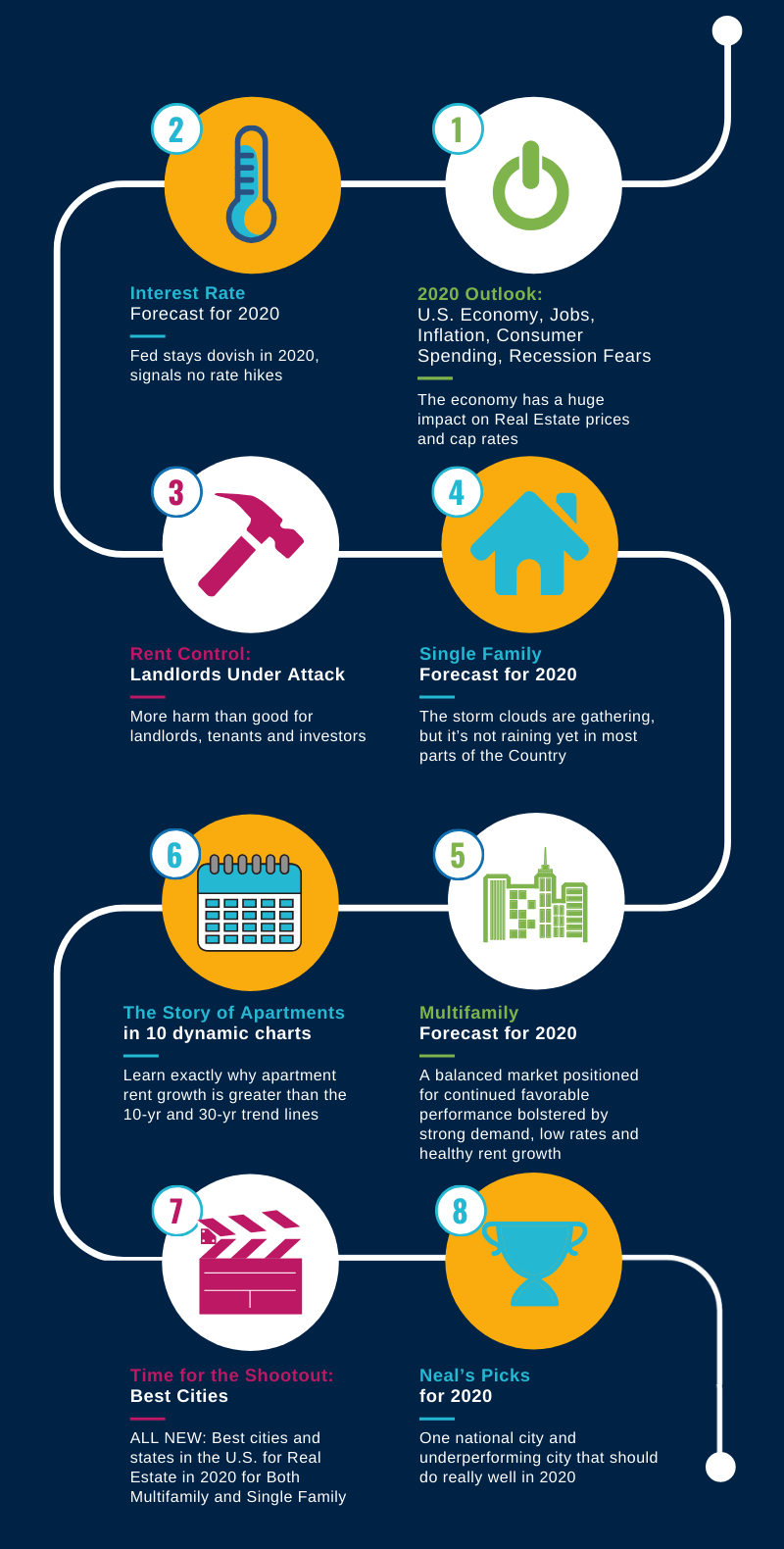 REAL ESTATE TRENDS VIDEOS
CBRE'S 2020 U.S Real Estate market outlook 
All copyrights to this video belong to CBRE. To watch the entire video, please click

here
HOME PRICES TO FLATTEN NATIONALLY SAYS REALTOR.COM ECONOMIST – YAHOO FINANCE
All copyrights to this video belong to Yahoo Finance. To watch the entire video, please click

here
WHAT TO WATCH IN HOUSING, MORTGAGE RATES AND MORE – CNBC SQUAWK BOX
Competition for Housing remains high in 2020 – CNBC PLAYBOOK REAL ESTATE
U.S. Outlook and Impact Reports
RANKING REPORTS & ARTICLES
Resources for Udemy and Location Magic Students
The Latest News About the San Francisco bay Area
The following reports come from Neal's friend Patrick, who works for COMPASS, the best brokerage for single Family and multifamily in the San Francisco Bay Area. They produce incredibly accurate and in-depth data about the bay area.
Bonus – Top Resources For Multifamily City By City Trends
Webinars & In Person Events
Welcome to "MultifamilyU No Fluff Real Estate Training." We're glad you're here!
Our webinars and boot camps are designed to provide you with engaging, content rich, zero fluff content designed to empower you to confidently find and invest in apartment complexes, on your own or together with others.
If you are looking for actionable data you can use to create passive income, you are in the right place.
Take a look below for current training opportunities!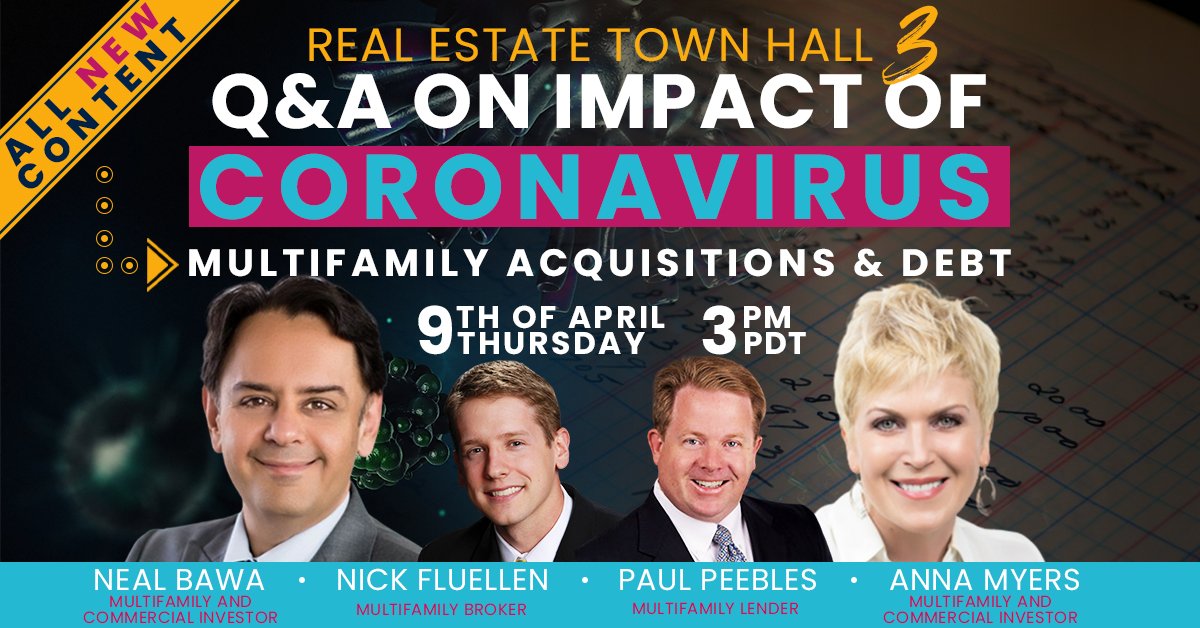 April 9, 2020 | Thursday @ 3PM PDT - Online
TOWN HALL Q&A 3: Impact of Coronavirus on Multifamily Acquisitions and Debt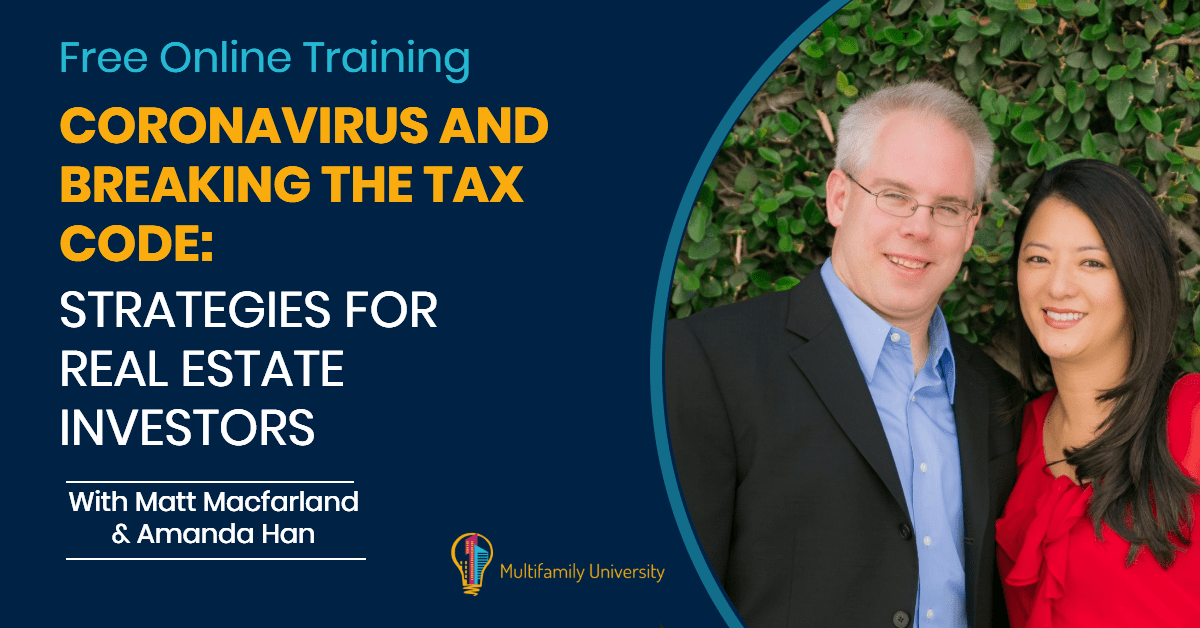 Coronavirus and Breaking the Tax Code: Strategies for Real Estate Investors
IRAs and Solo 401ks Getting the Most from an Untapped Resource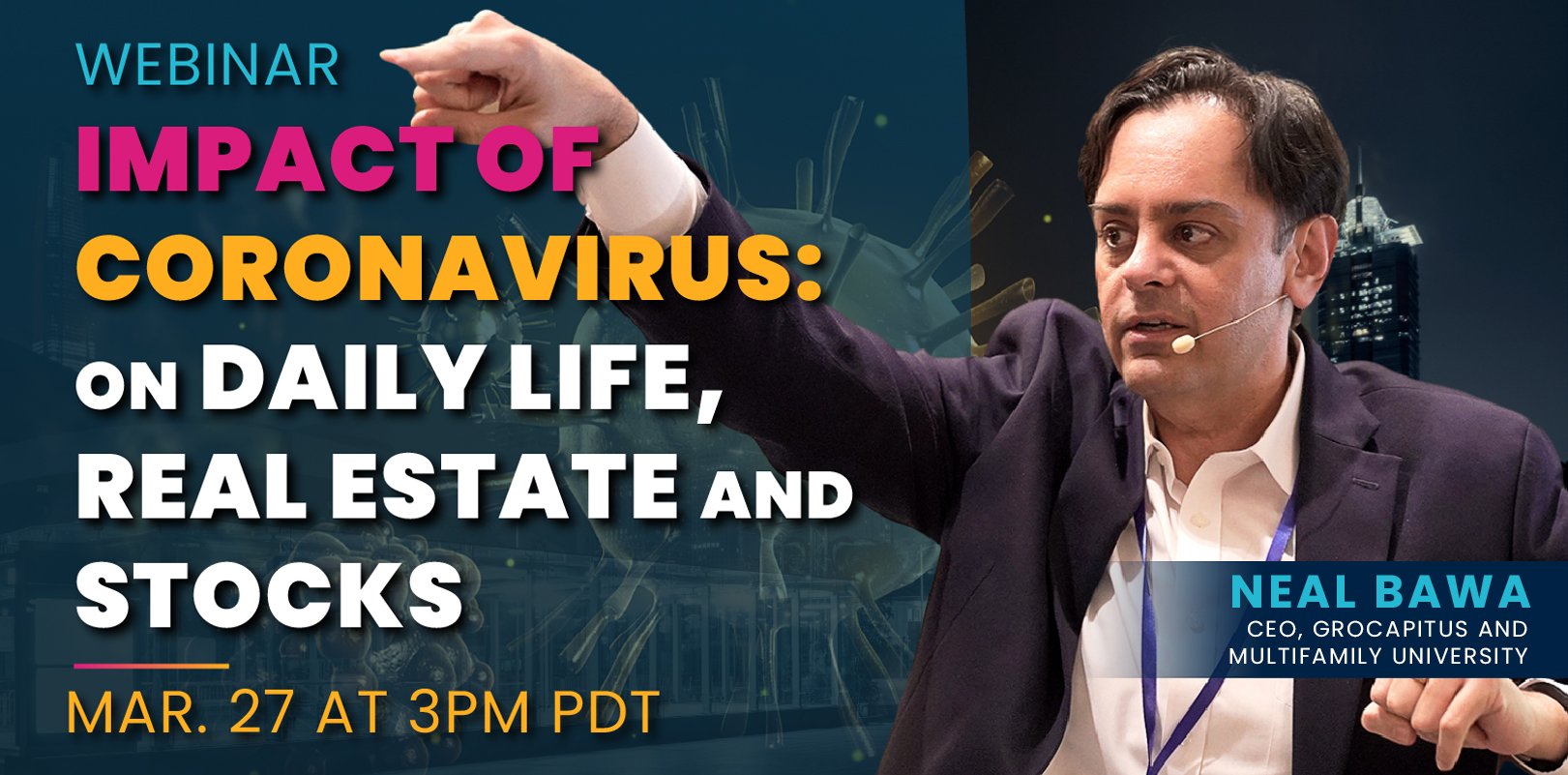 Webinar Replay
Impact of Coronavirus on Daily Life, Real Estate and Stocks
This podcast interview of Neal Bawa is hosted by Michele Swinick of Everything Home Talk Show PodcastThe Coronavirus landscape is changing extremely rapidly and the next few days are absolutely critical in determining how this is going to play out. Things could look...
NEW! Nationwide Meetup Network
Fantastic Educational Content
MultifamilyU runs the Nation's premier MeetUp network DEDICATED to apartment and commercial (retail / office / self-storage / industrial / mobile homes) learning.  No sales pitches, no expensive courses – just education and networking. Join a local chapter of this dynamic and fast growing network.