"Multifamily Fundamentals: Discover How You Can Invest Smarter And With Less Hassle, While Building A Tax-Advantaged Financial Fortress" Webinar Replay
Join Neal for an eye-opening, jaw dropping, fact-based presentation as he expose the harsh reality typical investors will likely face in the near future. Then he'll dive into the wonderful world of multifamily where you will discover how actively or passively investing in apartment buildings could be a game changer for you.
Click the play button to watch the replay!
Here is your special coupon information.
Use coupon code "golden" in checkout before Thursday at midnight to save $400 off the early bird pricing for Apartment Magic eBootcamp!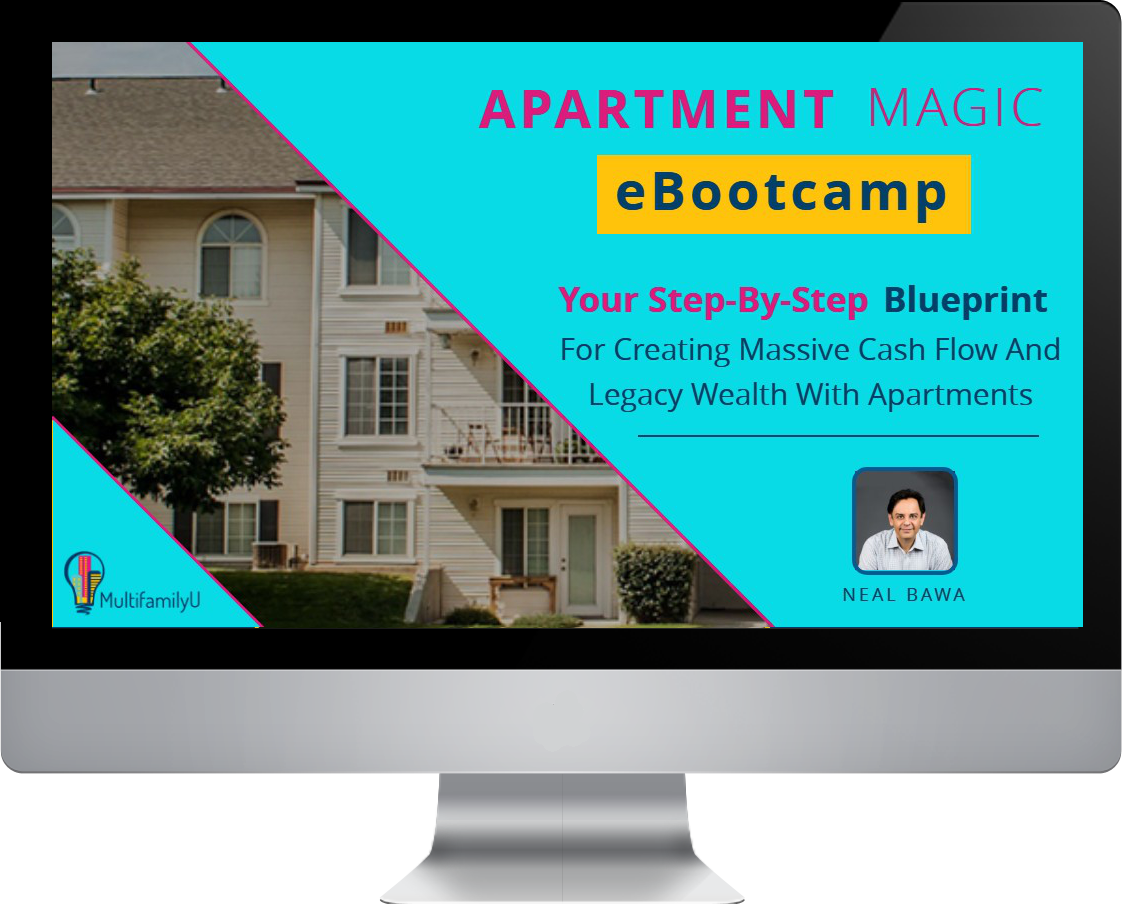 Talk soon,
Neal
info@multifamilyu.com