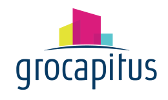 MultifamilyU's sister company Grocapitus Investments offers investment opportunities for both Accredited and non-accredited (sophisticated) investors. We follow SEC guidelines, and we only post projects for Accredited investors to our website.
If you are a non-accredited investor and would like to learn more about our investment projects, please fill out an
investor application
and we will contact you with information about available opportunities.