Welcome to "MultifamilyU No Fluff Real Estate Training." We're glad you're here!
Our webinars and boot camps are designed to provide you with engaging, content rich, zero fluff content designed to empower you to confidently find and invest in apartment complexes, on your own or together with others.
If you are looking for actionable data you can use to create passive income, you are in the right place.
Take a look below for current training opportunities!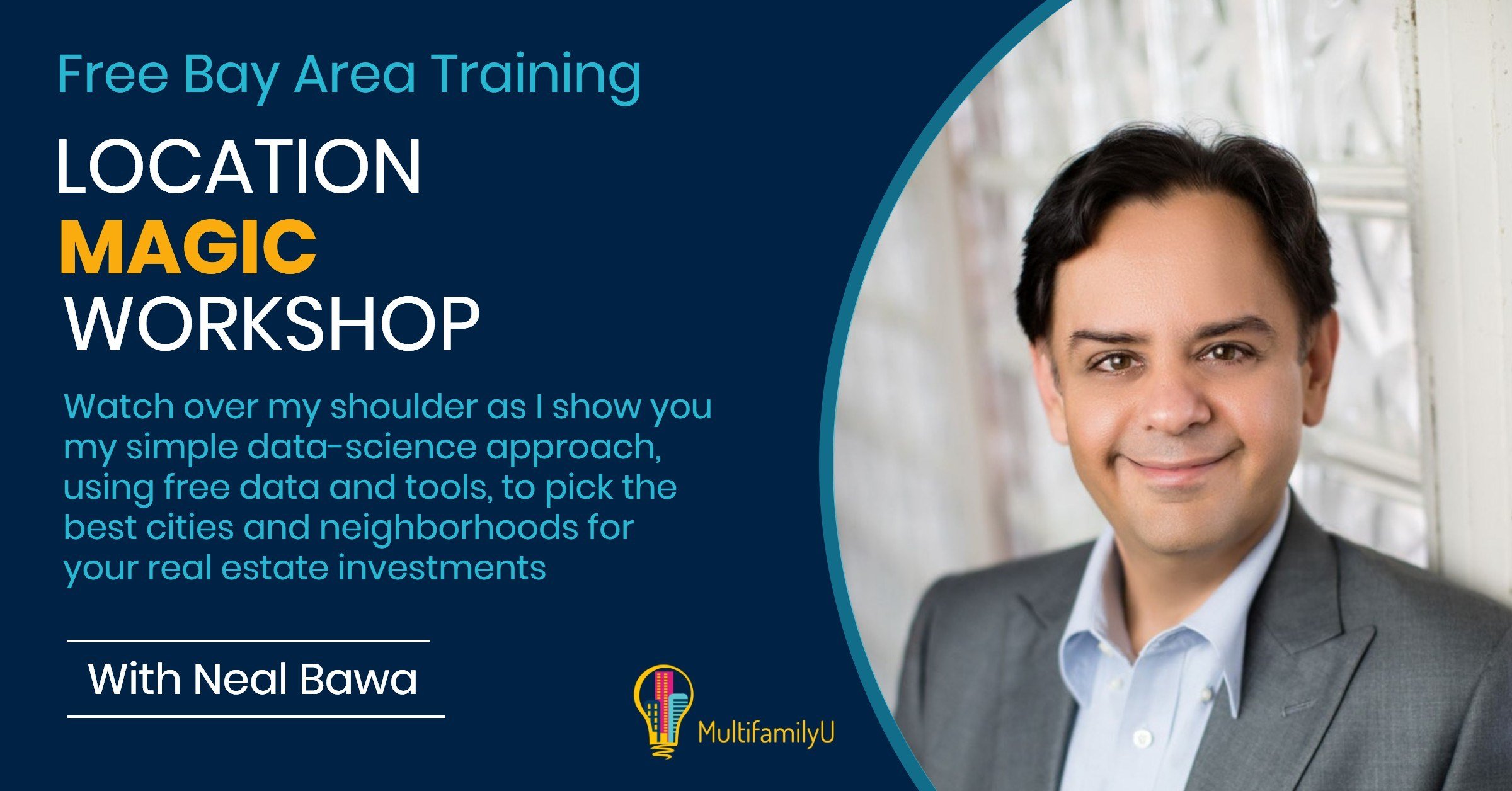 Discover how to pick the BEST cities and neighborhoods in the U.S., in 90 minutes flat. How do Multifamily experts double investor money in 5 years? Their big secret is they know how to pick the best cities and neighborhoods. And now you can watch over my shoulder in real-time as I show you my exact step-by-step system using free tools and data. Limited to 20 participants.
Join us for this webinar with our guest presenter Dugan P. Kelley of Kelley Clarke, PLLC to discuss why Multifamily Syndicators and Passive Investors should care about 1031 Exchanges.
Thousands of real estate investors have attended our training events. Here's what a few of them are saying…
Wow! The thoroughness of the presentation was exceptional. Regardless of where you ae in your real estate investing career, you would have learned something at this presentation. I left knowing how to better analyze markets, which will leave me making smarter and more profitable investments! Thank you.
Neal's presentation was filled with invaluable information that is not readily available to the average investor. This group takes you to the elite level of investing. Many many hours of research must have gone into this presentation! Thank you guys for sharing it with me!!
As an investor new to multifamily real estate, I was thoroughly impressed with how much I learned from the meetings and webinars. Neal is a tremendous speaker with a wealth of knowledge and insight into the multifamily market. Well worth your time!
The recent Multi-Family Presentation by Neil Bawa was thorough, timey and detailed. His complete detailed analysis of Global, International and Emerging Markets of where to invest and where to avoid is invaluable. Anyone who follows the knowledge gained from his presentation would greatly benefit in multi-family investing.