Learning Portal Login and Password
Initial Purchase Account Information
After your first purchase of a MultifamilyU product, you will receive an email with information about your login.

Here's what the email will look like: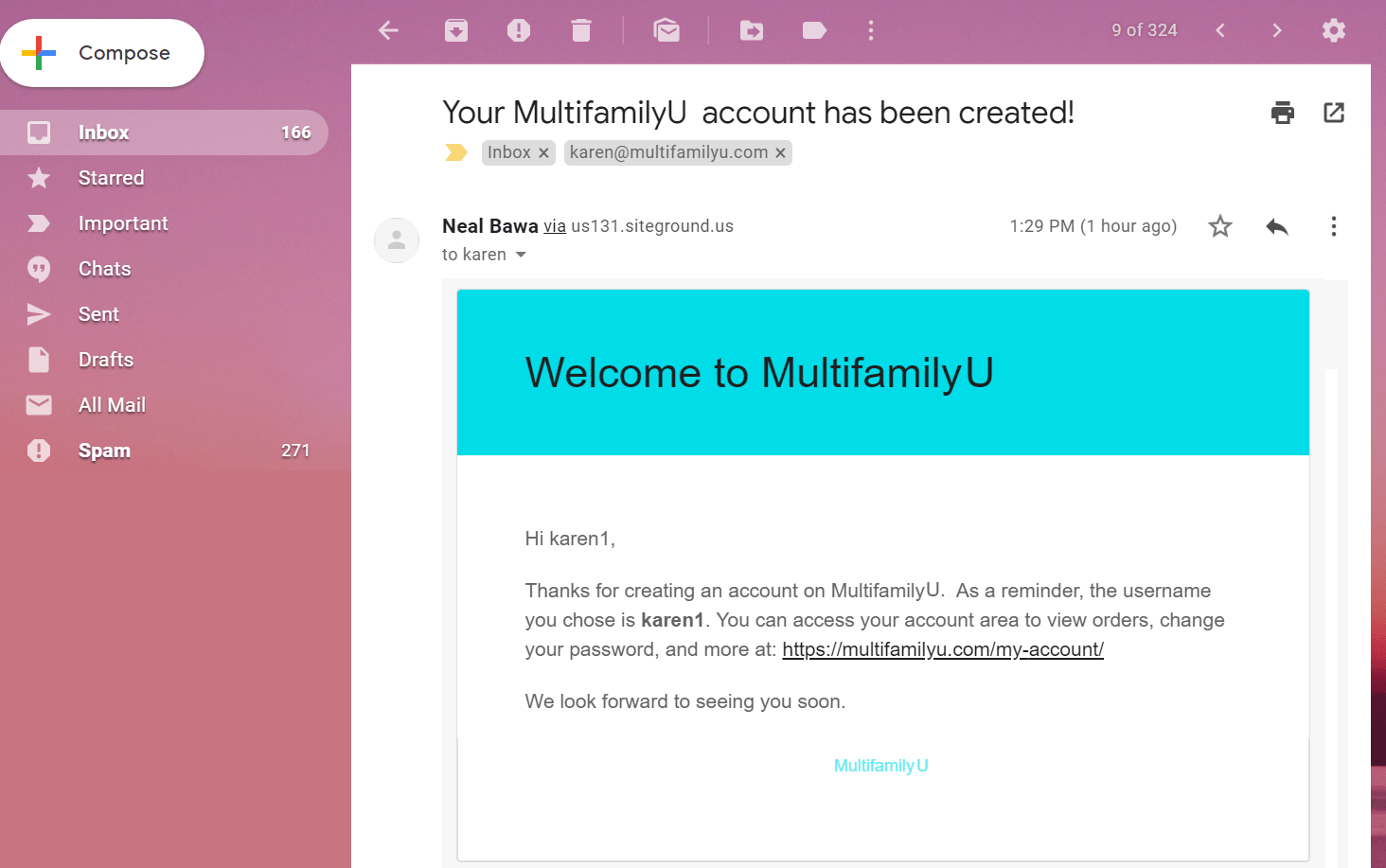 During our checkout process, a username is assigned to you and you are automatically logged in.
Where to Login
Simply click on the MEMBERS link to go to the login page for the training portal.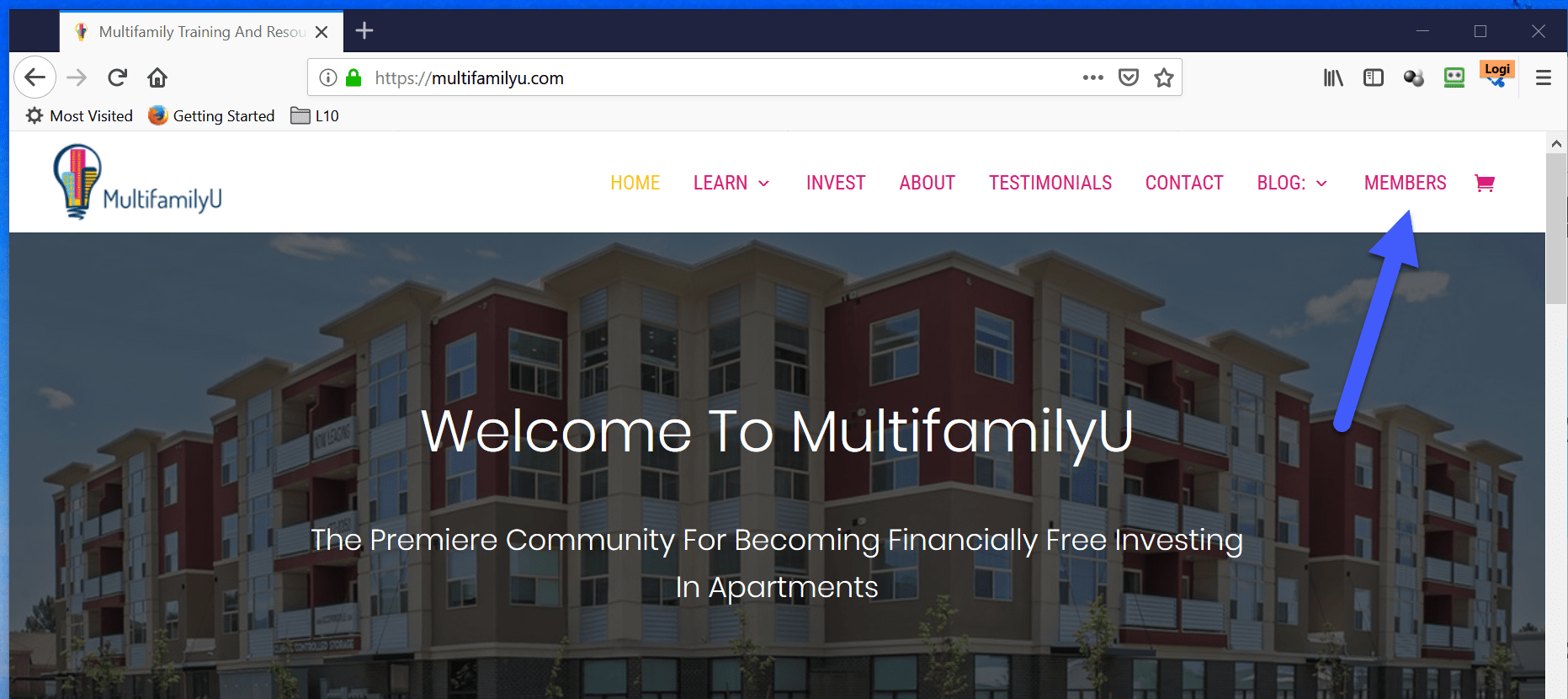 Forgotten Password Or Password Change
If you forget your password or would like to change it, click the "Forgot Your Password?" link on the login page. See #1 below. Then enter your username and click the "Get New Password" button, see #2 below.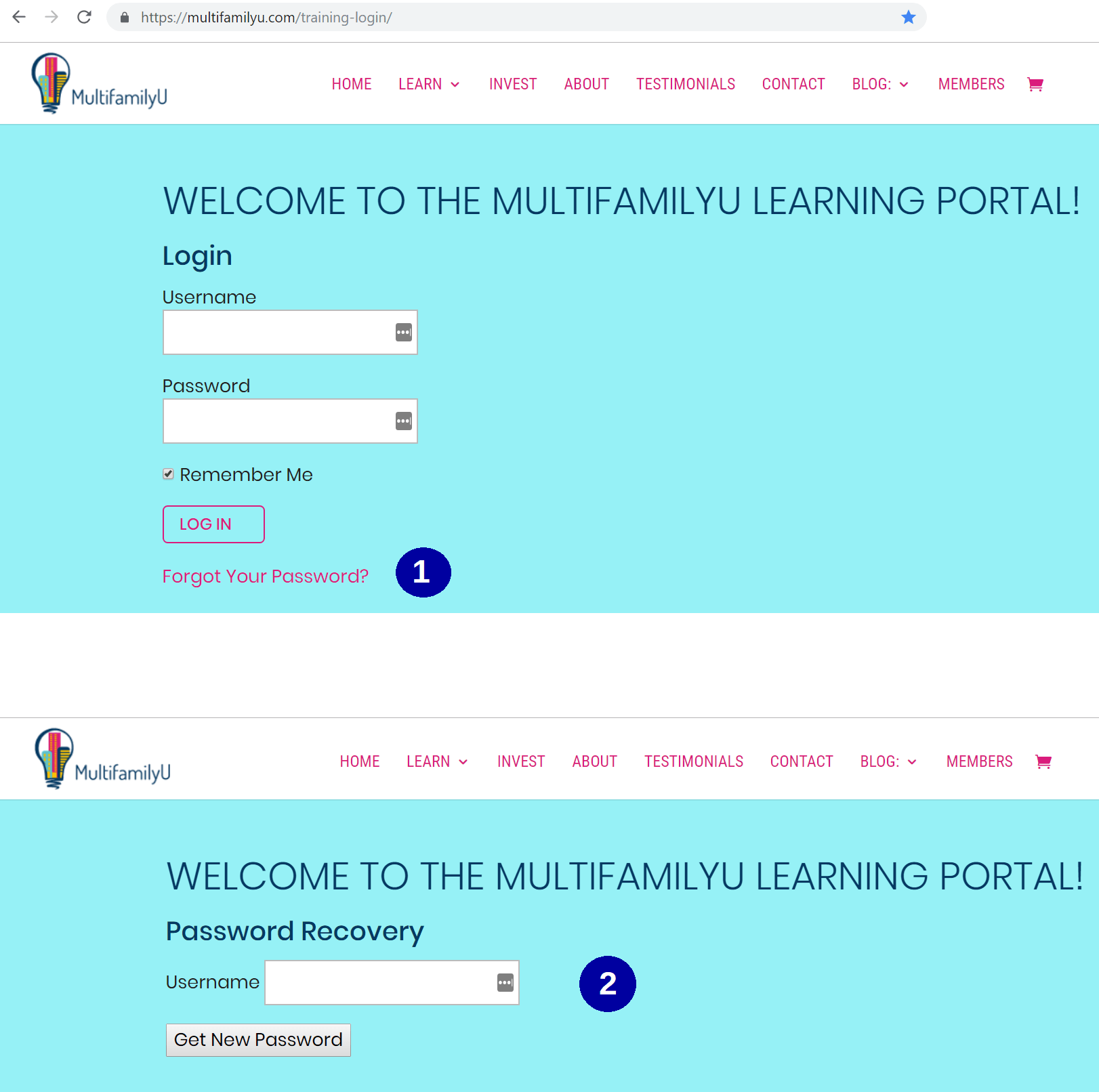 Within a few minutes you should see an email with "Password Reset" in the subject. See #1 below.  In the email, click the "Reset password link", see #2 below.   Then enter your new password and click the "Reset Password" button, see #3 below. You can then login with the new password.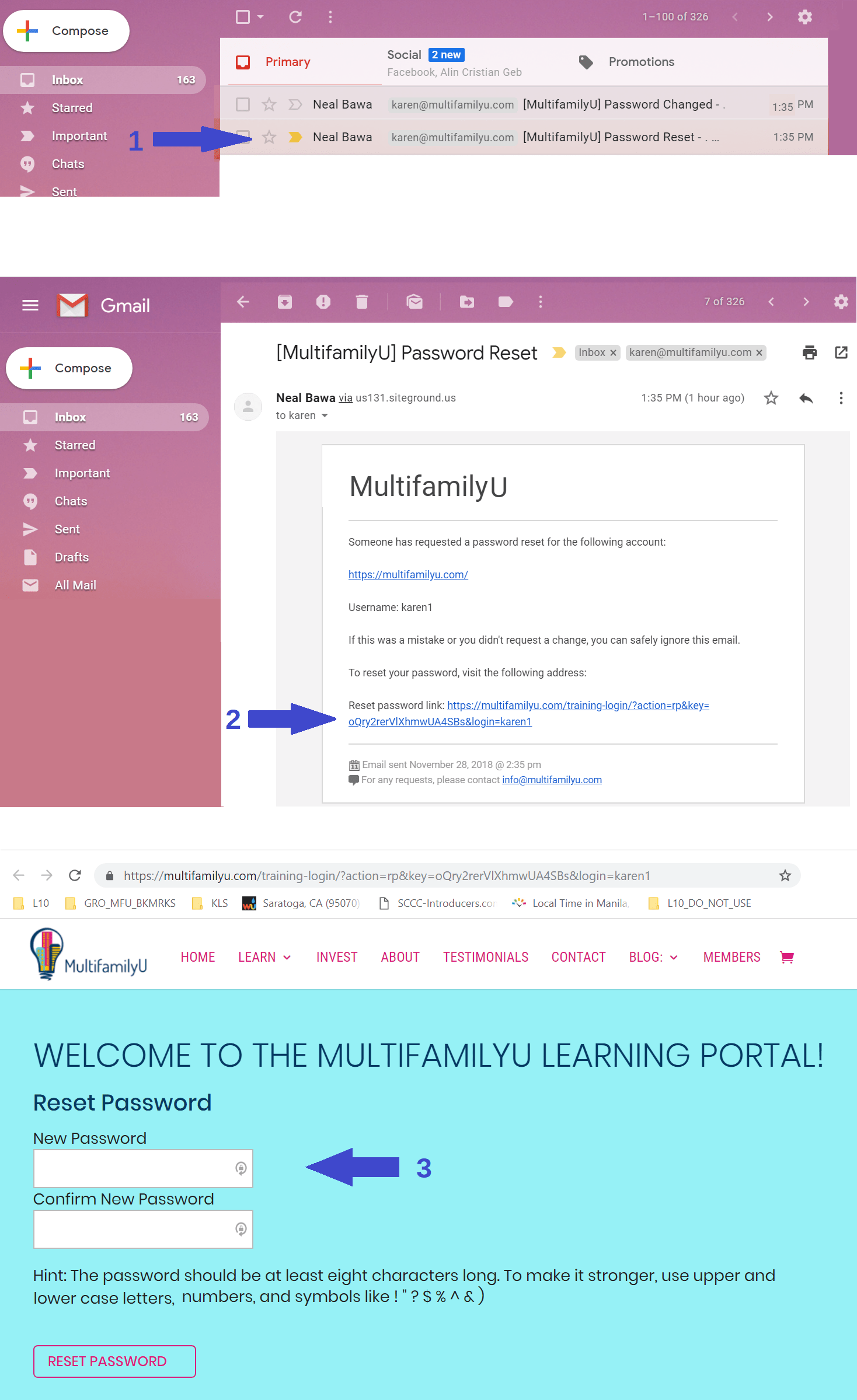 If you need additional assistance with your account, email [email protected] and we'll be happy to help you.!