Did you miss one of our freewheeling, entertaining Town Halls on the Impact of Coronavirus?
You are in luck because all of the replays are available to watch right here at your convenience, with no opt-in required.
In demand Real Estate presenters Neal Bawa and Anna Myers are joined on each town hall by top real estate experts to answer your questions about the Pandemic and its impact on the economy and real estate investing.
The town halls are engaging discussions with zero PowerPoints. Thousands of concerned real estate investors who turn to our frank and brutally honest discussions on what this black swan event means for your assets, life and real estate prospects.
FEATURED INVESTMENT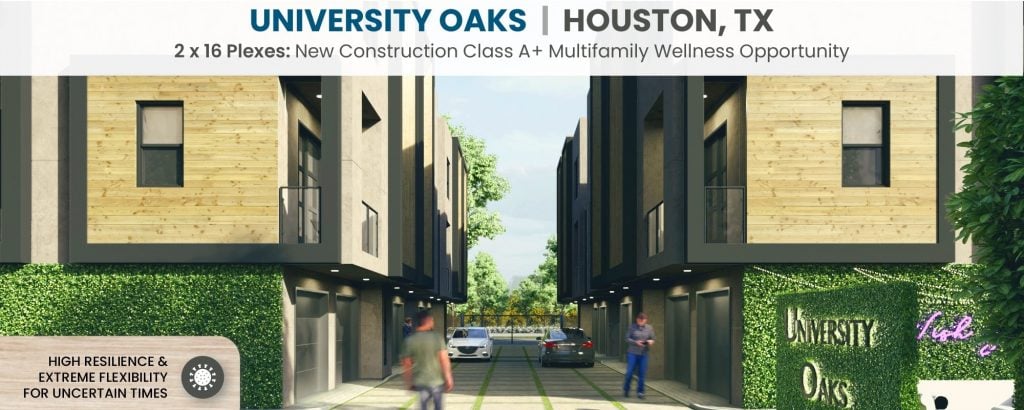 New Construction Class A+ Multifamily Wellness Opportunity
Game-Changing Investor Model
Investor-Friendly Project With Multiple Exits (Innovative No Debt Option)
Corona-Resistant Features in an Ultra Modern Design
* This investment is open to accredited investors. To learn if you can invest if you are non-accredited click here.