A Simple 3 Step Approach To Buying Below Market Multifamily Properties For Higher Profits
…and how you can save time leveraging technology
Are you using old, ineffective deal analysis approaches that are costly, labor intensive, and generate poor results leading to poor investment decisions? Are you a value-add investor that would love a fast way to determine if a deal is one where you can make money or not?
On this webinar, together with our special presenter, Marc Rutzen, we will show you a blazingly fast way to analyze deals and make better investment decisions backed by data-driven assumptions.
Watch the recording here:
As promised on the webinar, here is your special coupon information.
Now that you have the replay, let me give you the special code for the Enodo platform.
Disclaimer: as stated in the webinar, MultifamilyU/Grocapitus does not receive any compensation from Enodo when our subscribers purchase their automation platform. We are passing 100% of the special pricing on to you because we want our community to have access to this information so you can find undervalued multifamily properties with less time and hassle.
If you are not a MultifamilyU Apartment Magic Bootcamper:
your special pricing code is MU-75
This code gives you access to the platform for only $125/month instead of $500/month. That's a savings of over 75%!
You can access the special here.
If you are a bootcamper:
get 92% off with the code shared in the private facebook group
That's right, only $40/month, a savings of $460/month!
But you don't have long to act because the Enodo special pricing expires Friday night at midnight for non-ebootcampers and Tuesday night at midnight for ebootcampers.
The Apartment Magic Bootcamp  is still available on Super Early Bird pricing.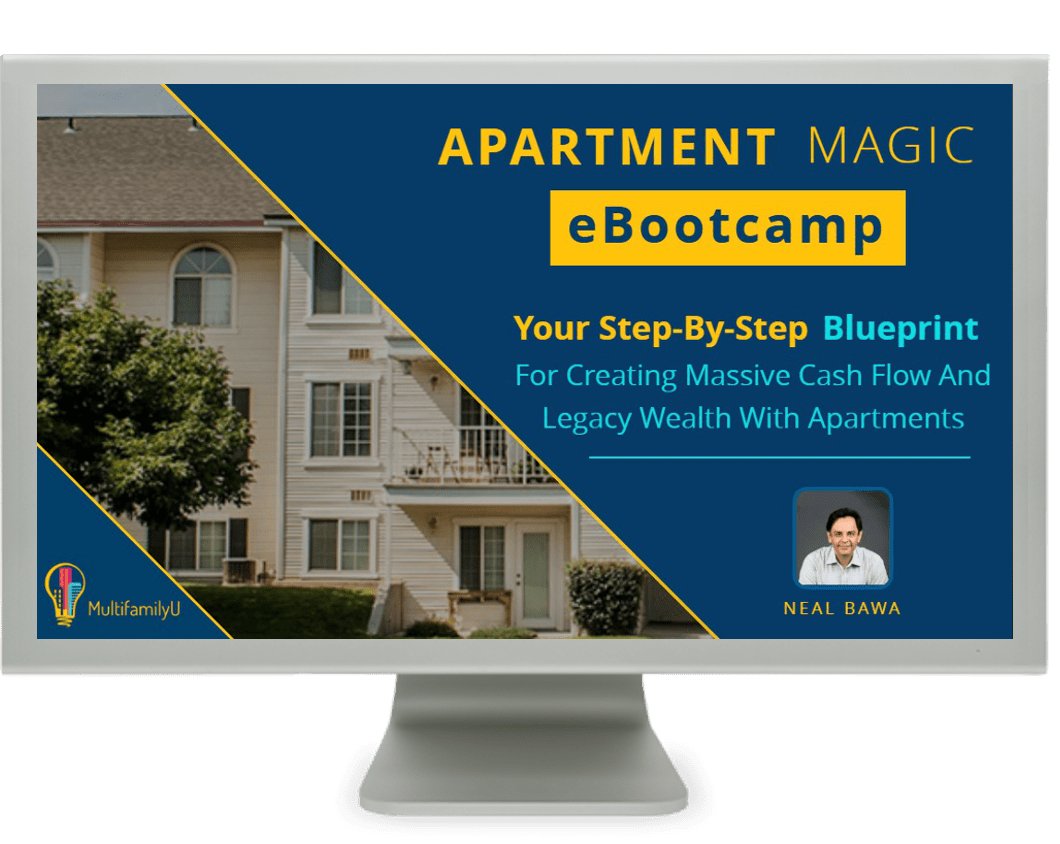 Talk soon,
Neal
info@multifamilyu.com