"Avoiding Risky Real Estate Markets With High Prices Or Poor Prospects" Webinar Replay
Join Neal and brilliant guest, Ingo Winzer, the CEO of Local Market Monitor, on a fascinating and eye popping journey around the U.S. Fly over California as Ingo shows you the least risky and most risky metros in California. 28 California metros will be discussed. Only TWO are considered low risk !! Watch the replay below to discover which ones they are. Ingo will also show you the average rent increases from 2010 to 2016, so you know how much head room there is for further growth in these 28 metros.
Join Neal and brilliant guest, Ingo Winzer, the CEO of Local Market Monitor, on a fascinating and eye popping journey analylzing several popular metros.
In 2018, we are seeing a number of markets where home prices are climbing into bubble territory (reference: Forbes); as a result, renting will continue to be a popular option. And while some real estate markets will have strong growth in the months and years to come, a much larger number will grow at a very modest rate.
Make market shifts work to your advantage.
The pricing changes we're seeing in U.S. real estate markets aren't just a temporary phenomenon; they will become more significant as time goes by. After all, averages can hide what's happening at the edges, which is where investors will find the greatest potential.
Give yourself an edge, uncover those lesser known opportunities, and manage your real estate portfolio by using forward-looking insight from Local Market Monitor, which independently monitors over 300 local U.S. markets.
Local Market Monitor uses human beings, not computer models, to monitor markets.
Ingo Winzer, president of Local Market Monitor, was the winner of the prestigious 2017 Crystal Ball Award for forecast accuracy and is a regular Forbes contributor. You can learn more about Local Market Monitor's data and in-depth analysis on local real estate markets and economies —and how it can make you a smarter, savvier investor — in the attached quick reference
Click HERE to access a full list of all markets Growth and Risk Summary.
Here's the replay of the webinar:
Here is your special Apartment Magic Bootcamp coupon information.
Use coupon code "wealthy" in checkout before Sunday at midnight to save $400 off the early bird pricing for Apartment Magic Bootcamp!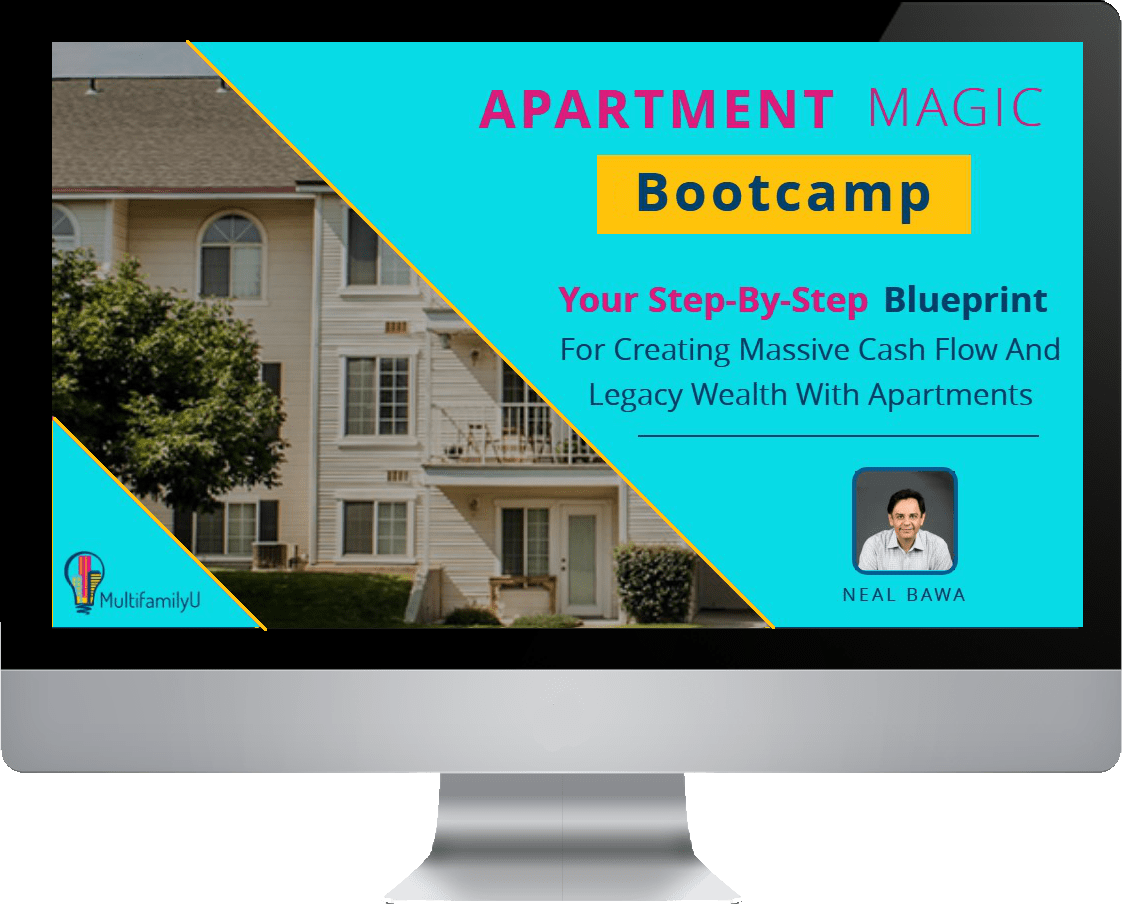 Talk soon,
Neal
info@multifamilyu.com