Neal Bawa's
Apartment Magic
e-Bootcamp
Mon Sept 14 & 21, 5 – 7 PM Pacific
Weds Sept 16 & 23, 5 – 7 PM Pacific
Sat Sept 19 & 26, 9 AM – 1 PM Pacific
SUPER EARLY BIRD PRICING
Save $1,000
Ends July 30th
Finally Get A Complete Step-By-Step Plan To Successfully Invest In Multifamily Real Estate Properties
Empower yourself to confidently buy and manage properties that generate a steady stream of tax-advantaged passive income
Step-By-Step System
Learn my complete system for successfully buying and managing apartment complexes with 50, 100, 200 units or more.
UNIQUE CONTENT
Discover shortcuts, secrets and strategies that you have never seen before—with a clear roadmap to success.
Absolutely No Upsells
Completely pitch-free with no upsells, coaching, mentoring, or other nonsense, just 100% sleaze-free knowledge.
Live Online
Ask questions in real-time. Answer interactive polls and quizzes. Participate in 'on-your-own' and 'with-a-group' hands on labs.
What You WIll Learn In Apartment Magic e-Bootcamp
My acclaimed bootcamp arms you with all the information you need to confidently invest in apartment complexes—either on your own, or together with others—to create passive income.
This is an entertaining, content-rich, "zero-fluff" bootcamp held live online. I will be throwing up interactive polls and quizzes, that will help you absorb the content and provide live feedback.
Hundreds of students just like you have been pleasantly surprised—time after time—by the quality and depth of this bootcamp.
The Bootcamp Is Organized Into 10 Content-Packed Modules And 13 High Value Bonuses: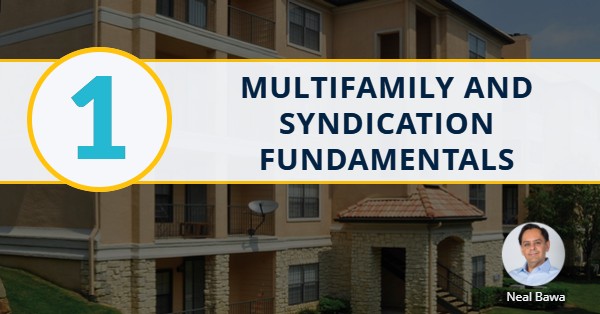 Although introductory, this material will help you prevent extremely costly mistakes. New and seasoned multifamily investors will gain valuable insights.

Why apartments are so fundamentally different from single-family units

How apartments are valued, and how loans are underwritten

The top 6 reasons people buy apartments (a few might surprise you)

The 4 phases of a Multifamily project

How to buy using other people's money – group buying through syndication explained.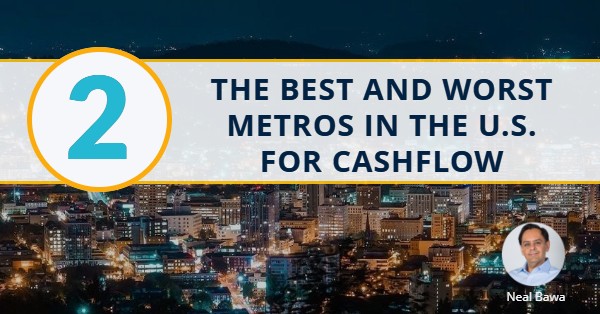 You'll learn Metro selection like you've never seen it before with tangible, step by step instructions using free and paid tools.

How to accurately identify hot and emerging real estate markets and avoid wasting your time and money in flat or declining markets.

21 top cities and Metropolitan statistical areas (metros) for cash flow apartment investing. Is your backyard any good for Multifamily?

What are the best areas for 5-year future rent increases? What areas are going to be hurt by over building?

How to use this information to buy the right property at the right time.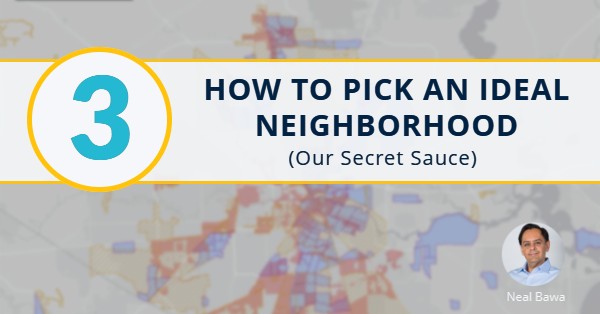 Investing in the right neighborhood is extremely important because every city in the U.S. has neighborhoods that run the gamut from great to "warzone." This module takes you on a fascinating and eye opening map-driven journey to find the best neighborhoods.

How to use critical metrics like household income, poverty level, and unemployment levels to select neighborhoods in a graphical, simple to use way.

How to see the path of progress as it flows like a river through a city, visually identifying the best investment neighborhoods.

How to avoid the dreaded zero and negative growth areas of a city.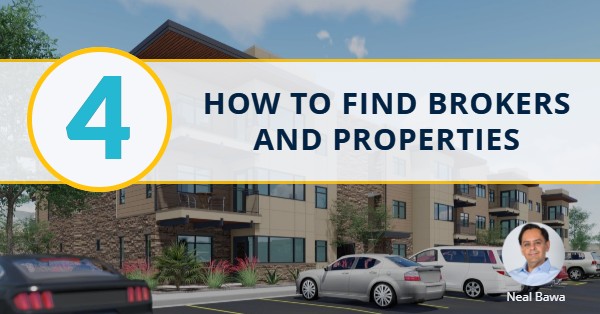 This is a live demo and lab filled module with easy step-by-step instructions.

FOUR different ways to quickly find properties and brokers.

Loopnet's biggest secret – how to find ideal properties that are not listed on the site.

Where to find deals that you can win more often and at lower prices.

The exact questions to ask to discover if a seller is motivated or not.

How to build relationships with brokers to get pocket listings.

How to buy out-of-state at 5-10% below market rate using mailers.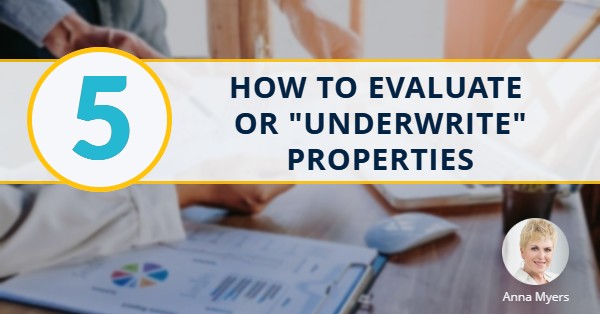 How do you separate the clunker properties from the home runs?

The key steps you must complete before you start analyzing properties.

The first "make or break" filters for a deal.

Commercial analyzer tool walkthrough explaining critical elements such as capital expenses, closing and acquisition costs, insurance, repairs and maintenance, and more.

How to determine a competitive offer price without over bidding.

Handy rules of thumb that can help you speed up the underwriting process.

The top 3 most common pitfalls to avoid.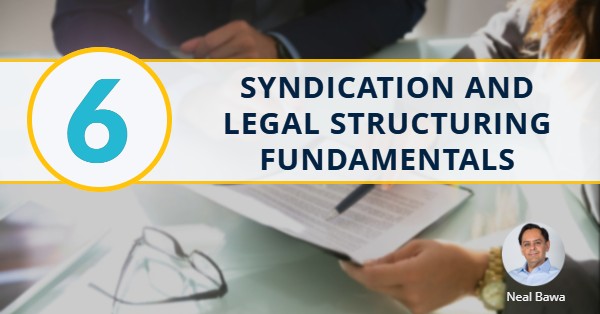 I'll help you understand all the different roles that you and others will play when you raise money from investors using "syndication" to buy a large Multifamily project.

How you can raise money legally.

The governing rules of a syndication, and how they apply to accredited and sophisticated investors.

The typical fees charged in a syndication project.

The different entity structures you can use for your syndication and when to use each one.

The legal documents you will need for your entity and your investors.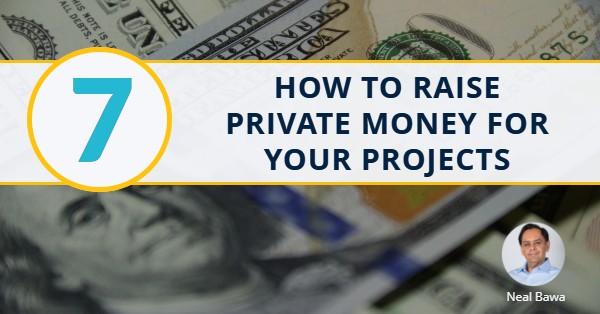 In this module you will learn EXACTLY how I raised $40+ Million in less than 2 years  from retail investors.

The four phases of money raising and how to build a rock solid foundation for your system.

8 different lead generation platforms you can leverage to build credibility and attract investors.

The exact steps you need to turn cold leads into warm leads—and finally, into investors.

How to present a project and create a Sample Project Package for investors.

Blow-by-blow demo and templates showing you how you can raise millions of dollars in 60 days, including the 25+ major steps.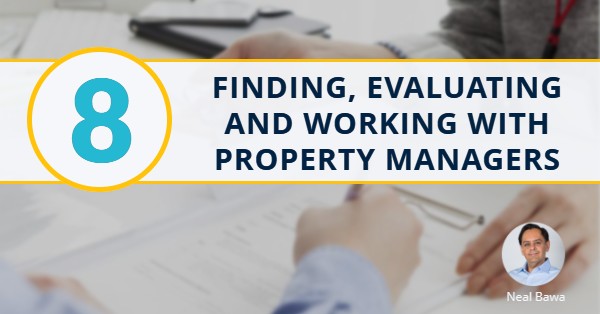 Finding, evaluating and managing your property managers is THE most important skill of all—if you do it right your job gets so much easier.

Four effective platforms you can use to find high quality property managers.

An extensive Property Manager Question Checklist to help you find the right property manager in a sea of vague answers and questionable skills.

How to do quality 'sneaky' reference checks to get the inside scoop on a property manager.

Critical metrics for occupancy, traffic, and more—and exactly when to monitor each one.

How to efficiently manage property managers using reports, calls, metrics, and site visits.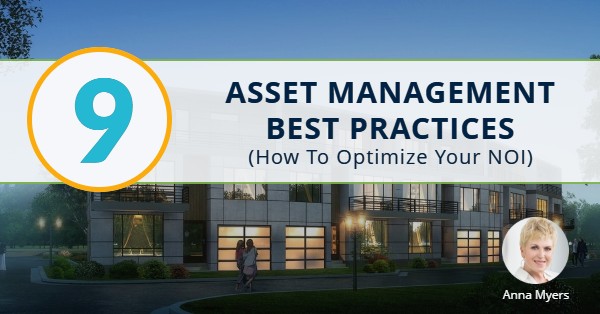 We will give you our model for improving operations and increasing profits so you can hit an out of the park home run for your investors.

Our world class efficiency center systems, processes and resources that optimize NOI to a level that is revered in the industry.

The key people you need on the project management team.

How to hold your PM accountable using project management software and communication software.

7 market stats the Asset Manager needs to monitor to stay on top of the local market.

Monthly, quarterly, and yearly investor reporting that will make you a rock star to your investors and set you apart from other syndicators.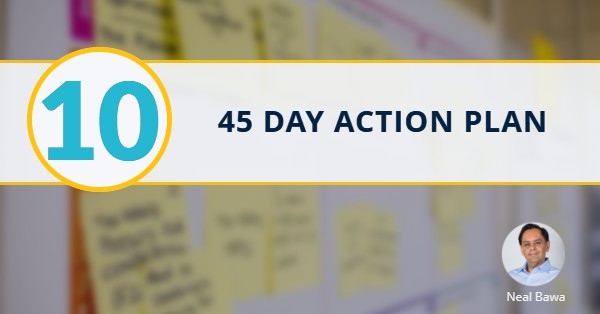 At the end of the bootcamp, you receive a tangible, activity-driven, 45-day action plan with step-by-step instructions on how you can get started with buying apartments in just 60 minutes a day.
Our students say this is a definite game changer and rave about the action plan!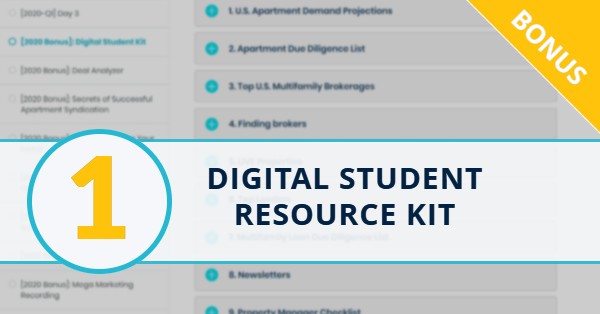 The Digital Student Resource Kit  contains dozens of invaluable check lists, worksheets, templates and resources—everything you need to get started.
The kit includes demand projections, apartment due diligence, top multifamily brokers, commercial real estate lenders, loan due diligence, city comparison worksheets, sample mailer templates, and more…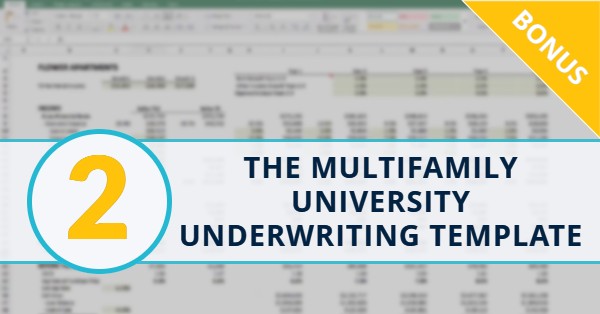 Created by our top-notch team of multifamily underwriting and acquisition analysts, this template will allow you to quickly and easily evaluate potential acquisitions.
The template is designed to eliminate complexity and allow you to make decisions on properties fast.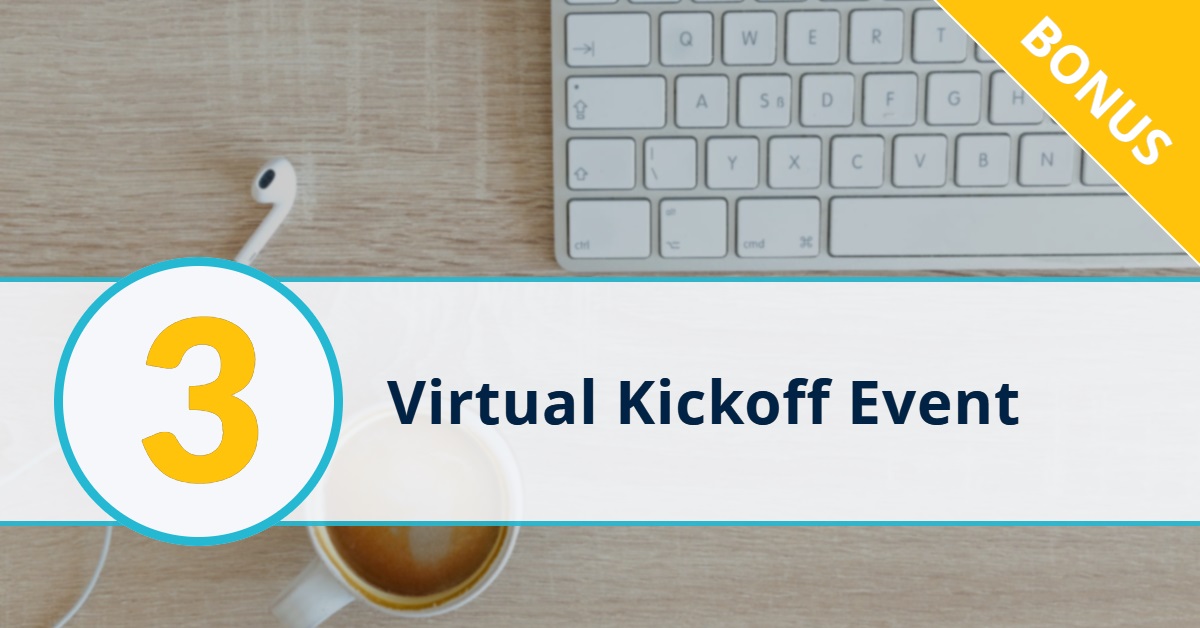 Meet other eBootcampers and get everything setup so you can hit the ground running for the first session.
Get to know other eBootcampers. It's not uncommon for students to partner and buy apartments together, or invest in each others deals. The people you meet in bootcamp could be life -changing!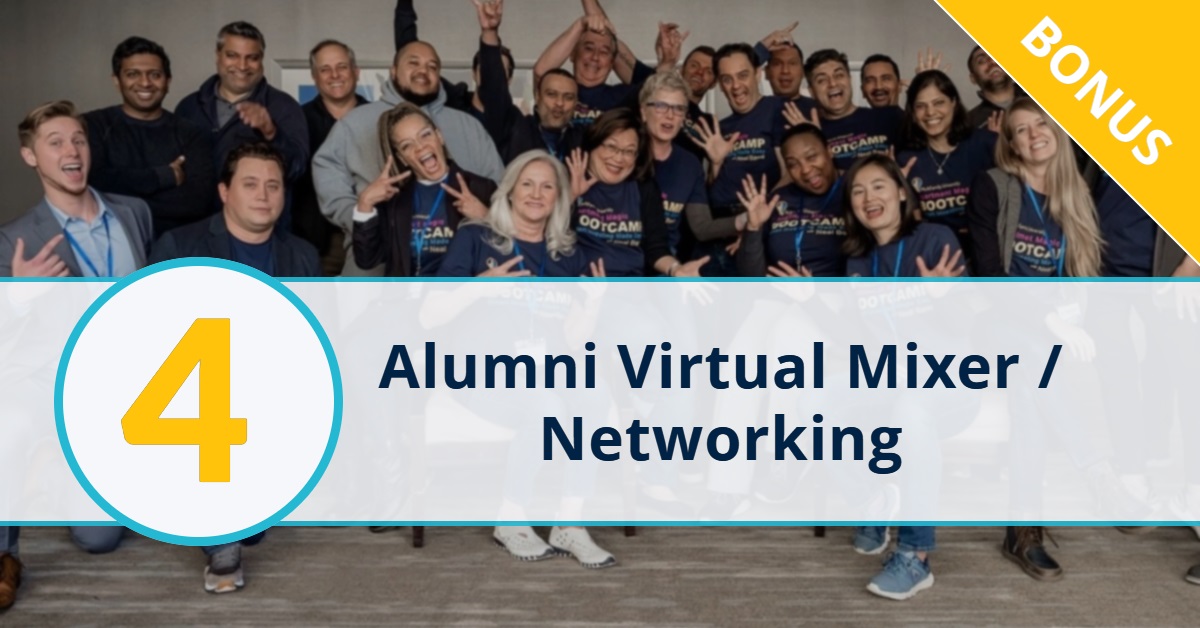 We're opening the virtual doors to allow our previous bootcampers to join in on the fun and learning powered by games and memorable networking activities.
The bootcamp may be virtual, but there will be many opportunities to network with current and past bootcampers.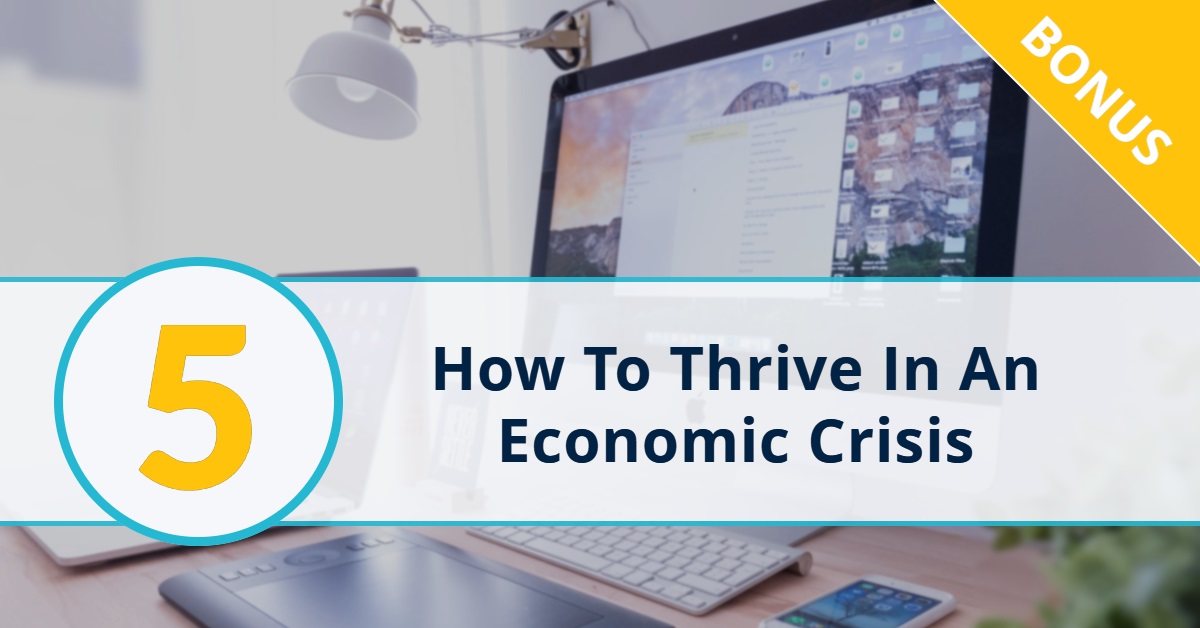 While everyone else put their business on hold when the pandemic hit, we doubled down to prepare for the massive opportunity ahead. We'll reveal how we were able to quickly pivot, modify our messaging, and execute on a strategy that created massive engagement.
As a result we raised over $3M to fund an opportunity just as the pandemic hit, while fear, panic and uncertainty were rampant.
"I've spent over $20,000 on conferences and the best money I've ever spent is on Neal Bawa's Apartment Magic Bootcamp"
"My expectations were high just hearing what I've heard through the podcasts, but my expectations were exceeded by 1001%."

Register with An Elite Ticket and You'll Also Get These Additional Bonuses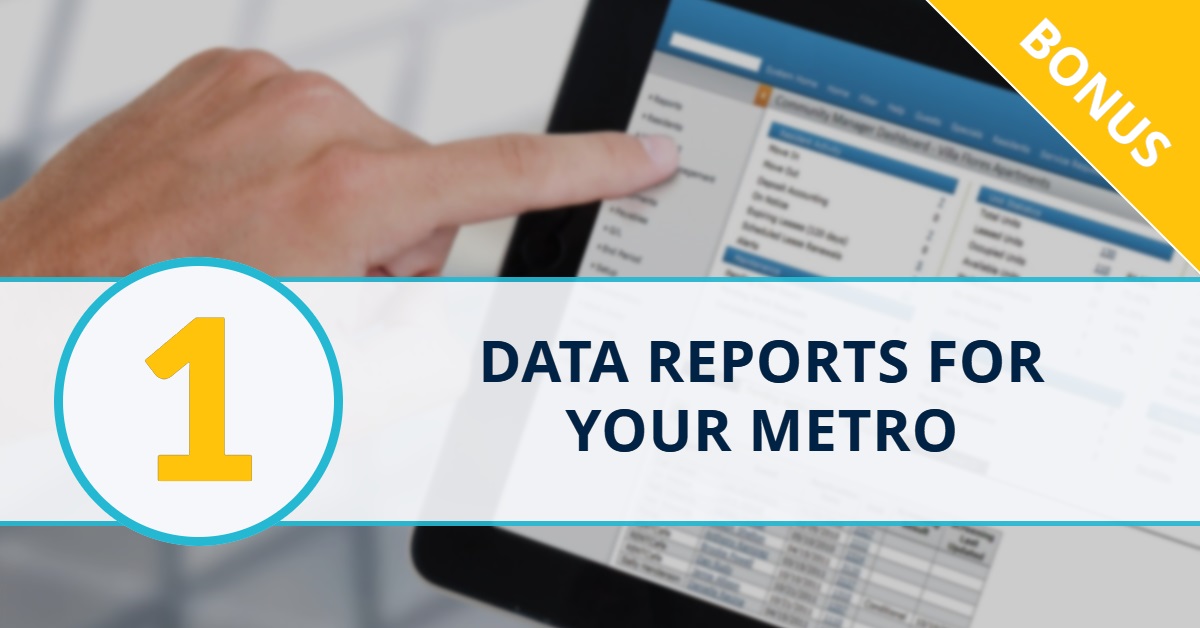 You'll receive U.S. apartment demand projections from 2017 until 2030 for the top 50 metros, giving you insights into specific submarkets and neighborhoods.
This information is critical for making good buying and selling decisions!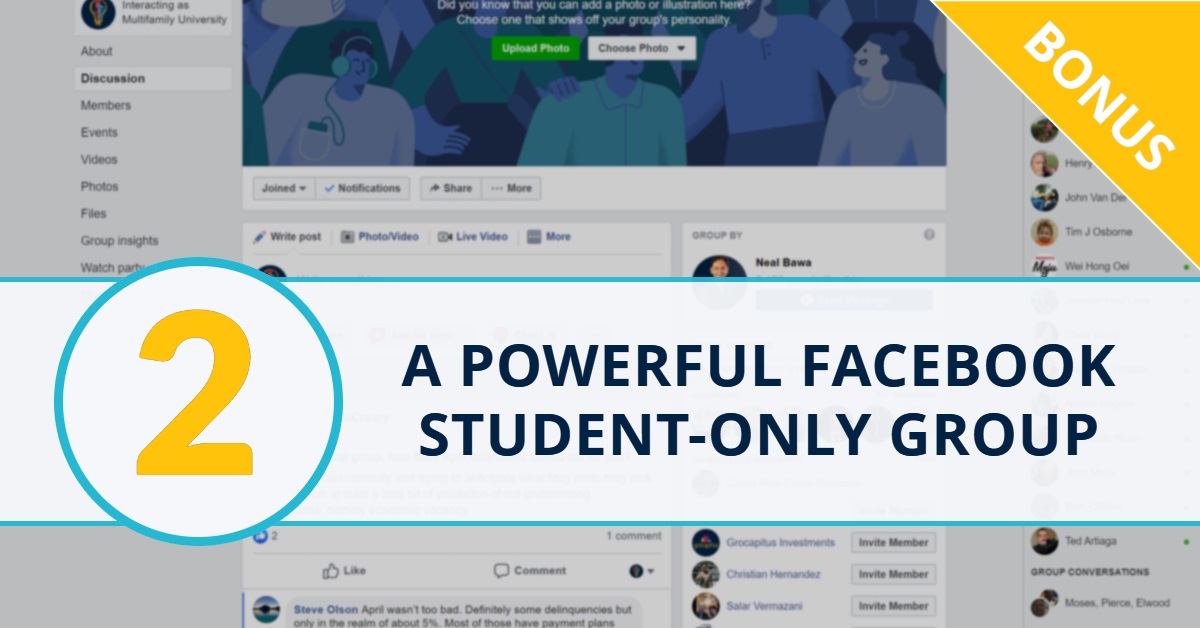 Get "backstage" access to partners, investors, deals and sponsors when you become a member of our Magic of Multifamily Secret Society private Facebook community.
Team up with other investors in the community and build your portfolio faster.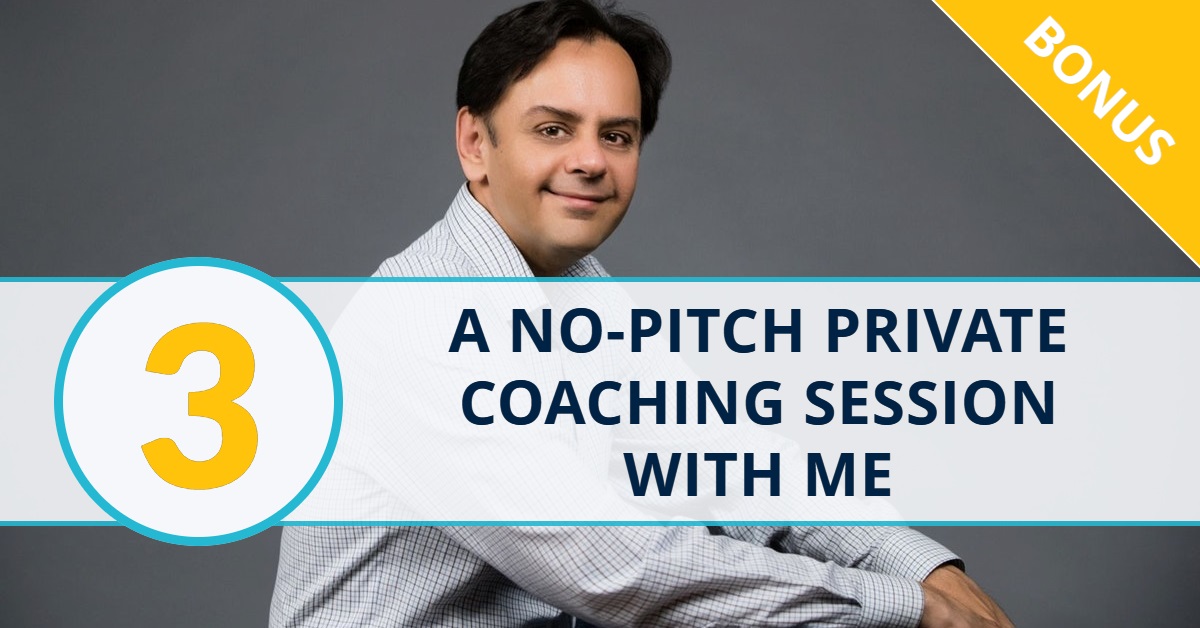 Receive a FREE 30-minute strategic coaching session with me. Use the coaching session to get answers to your private questions, discuss potential action steps you can take to increase your cash flow, or review your portfolio.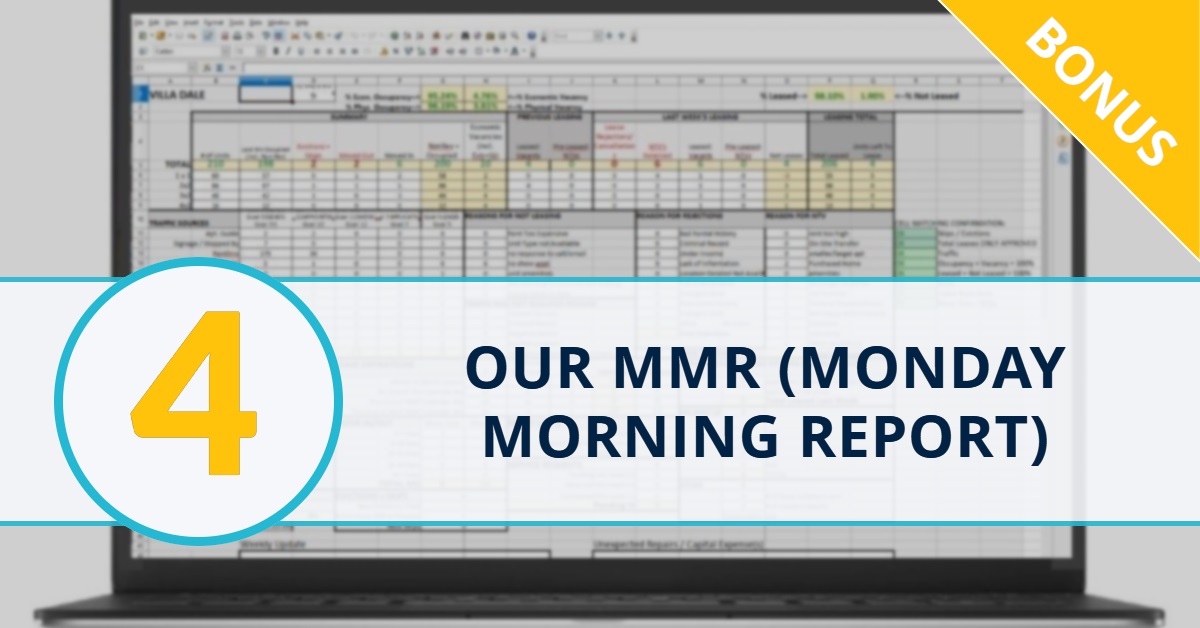 This is the outstanding spreadsheet that we use to manage all of our properties in the Grocapitus portfolio.
Our MMR is a simple but powerful tool for tracking key metrics for maximizing the cash flow from your apartments. It is a weekly dashboard that can help you identify warning signs early.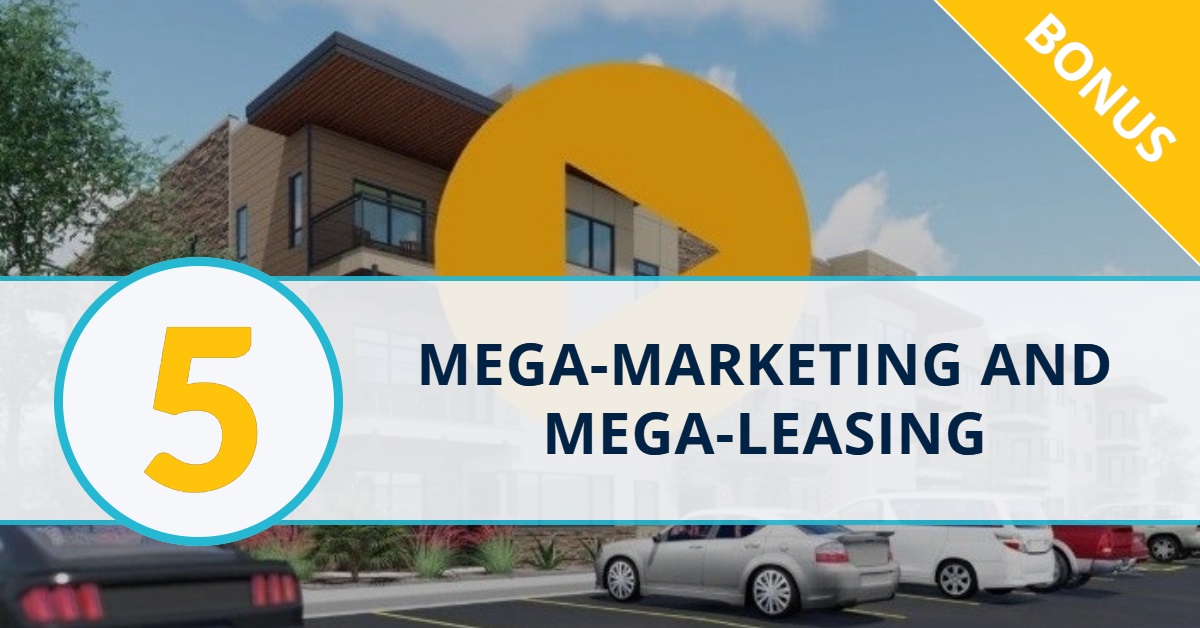 In a series of web demos, I'll show you real campaigns running on a half dozen websites that will turbocharge your incoming tenant lead flow and allow you to charge market (and above-market) rents.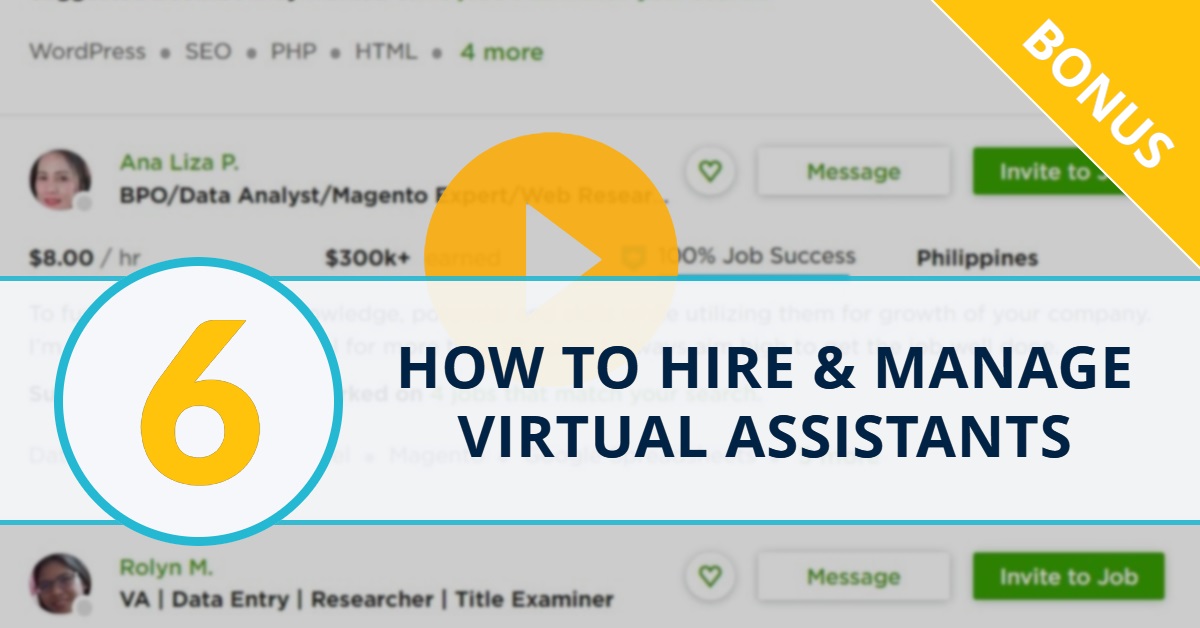 Would you like to have more free time while growing your business 10X faster?
I'll show you where and how to find low-cost VAs. You'll learn exactly how to screen them to hire the cream of the crop.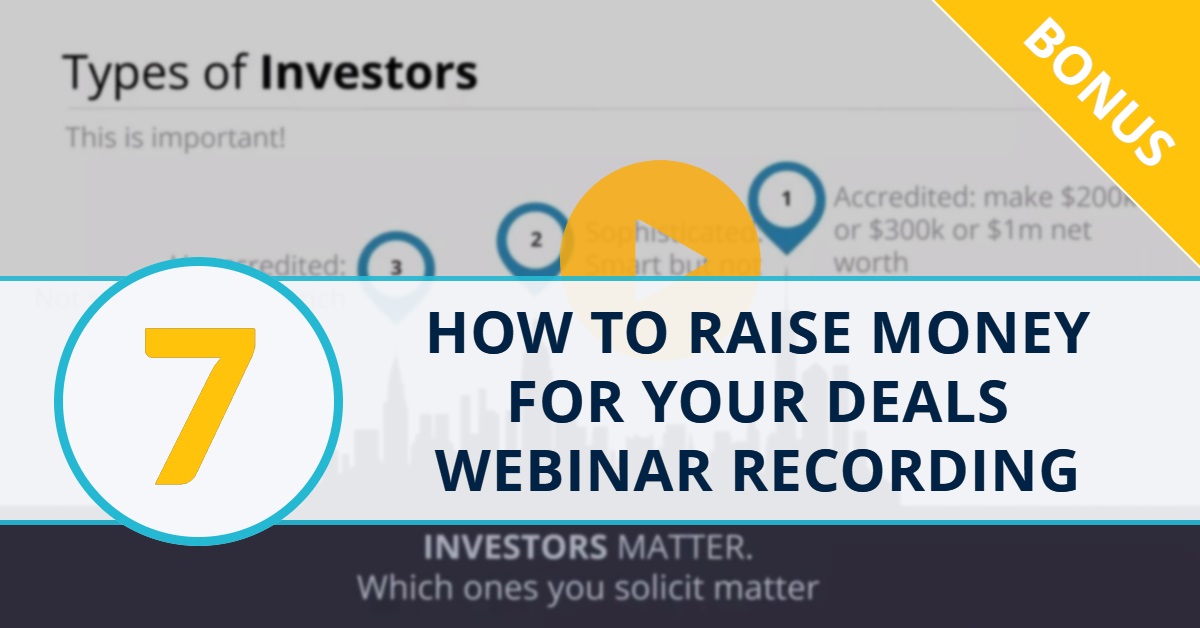 Do you need to raise money to fund your apartment purchases? If you said yes, this bonus is crucial to your success.
You'll learn creative ways to fund your projects using multifamily syndication.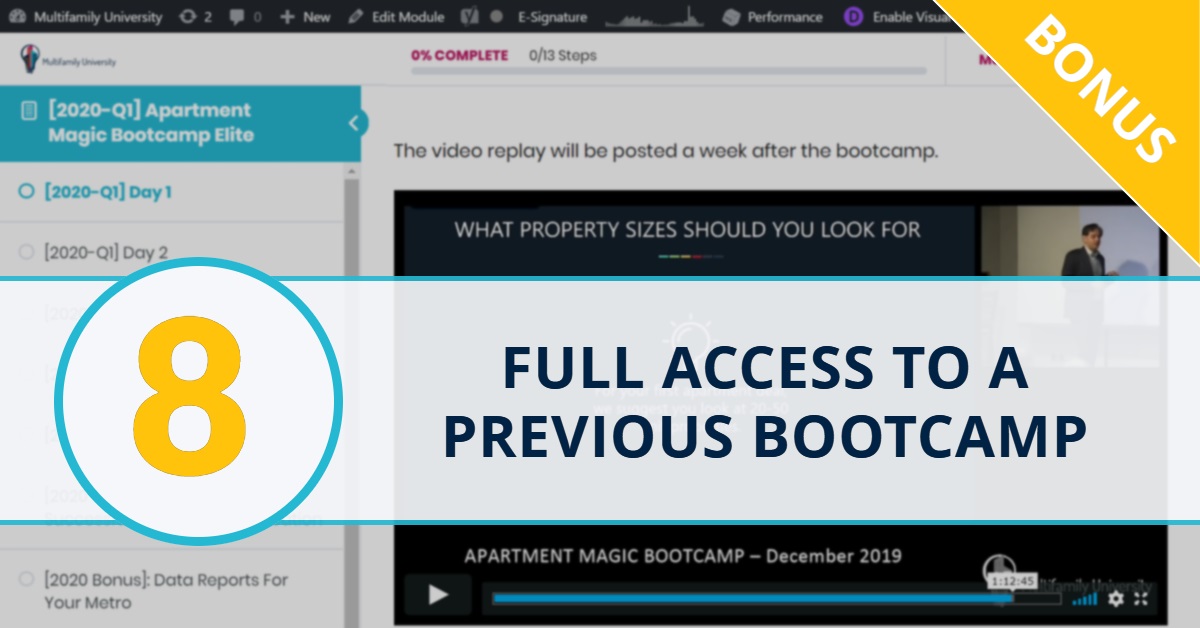 When you register, you'll get immediate access to a previous online bootcamp so you can get up to speed fast…
and hit the ground running when it's time to attend Apartment Magic eBootcamp.
Why Apartment Magic… And Why Now?
I'm going to level with you. I teach the last "honest" apartment investing course in America.
Other courses are "trojan horses" that make you think you're going to learn—then relentlessly pitch you expensive high-ticket coaching.
Not mine. I teach you everything you need to know to invest in multifamily real estate more confidently. And when I say everything, I mean it.
And I do it in a pitch-free, no-fluff, 100% above-board course full of hours of my hard-earned secrets and my best tactics and techniques.
You will discover that acquiring new properties is as simple as following a proven process that I've taught to hundreds of successful investors – and one that you will learn live online in just two weeks…
The course is LIVE online, so you can ask whatever questions you have and get immediate answers
You'll walk away with a step-by-step plan for buying the RIGHT property at the RIGHT time for the RIGHT price that you can immediately implement.
Get all of my knowledge – without any low-value garbage or sleazy up-sell tactics.
You'll be empowered to confidently buy and manage properties that generate thousands of dollars of passive income per month.
Register now with your Gold ticket and receive the digital student kit, our underwriting template, and 3 new bonuses…
Or order Elite and get all 13 bonuses.
Get started now by choosing your registration option below—
And I'll see you in the Apartment Magic eBootcamp!
"Phenomenal. I loved it! It's all data, real approach. I loved the part on how to scale, and how to find it with actual numbers. It will blow your mind."
"Knocked it out of the park. The amount of content was indescribable. Neal and Anna were amazing. The most valuable thing I've been to in this area by far."
Choose Your Bootcamp Enrollment Option
Super Early Bird Pricing – Save $1,000
Bonus 1: Digital Student Kit
Bonus 2: Underwriting Template
NEW Bonus: Virtual Kickoff Event
NEW Bonus: Alumni Virtual Mixer / Networking
NEW Bonus: How To Thrive In An Economic Crisis
Elite Bonus 1: Data Reports For Your Metro
Elite Bonus 2: Private Facebook Group Access "The Magic of Multifamily Secret Society"
Elite Bonus 3: 30 Minute Private Coaching With Neal ($500 value)
Bonus 6: Asset Management Template (MMR)
Elite Bonus 5: Mega Marketing & Mega Leasing
Elite Bonus 6: Hiring Virtual Assistants
Elite Bonus 7: Secrets of Successful Apartment Syndication
Elite Bonus 8: Immediate Access To A Previous Bootcamp
Bonus 1: Digital Student Kit
Bonus 2: Underwriting Template
NEW! Bonus 3: Virtual Kickoff Event
NEW! Bonus 4: Virtual Alumni Mixer / Networking Event
NEW! Bonus 5: How To Thrive In An Economic Crisis
Bonus 1: Digital Student Kit
Bonus 2: Underwriting Template
NEW! Bonus 3: Virtual Kickoff Event
NEW! Bonus 4: Virtual Alumni Mixer / Networking Event
NEW! Bonus 5: How To Thrive In An Economic Crisis
Elite Bonus 1: Data Reports For Your Metro
Elite Bonus 2: Private Facebook Group Access
Elite Bonus 3: 30 Minute Private Coaching With Neal ($500 Value)
Elite Bonus 4: MMR (Monday Morning Report)
Ellite Bonus 5: Mega Marketing & Mega Leasing
Elite Bonus 6: Hiring Virtual Assistants
Elite Bonus 7: Secrets of Successful Apartment Syndication
Elite Bonus 8: Immediate Access To A Previous eBootcamp 
GOLD
$575/mo x 5 = $2,875
ELITE
$720/mo x 5 = $3,600
My Promises to You—And My Iron-Clad 100% Guarantee
Yes, you can find other trainings that cover similar topics, but…
The Apartment Magic eBootcamp is built and taught by real multifamily investors. We're "in-the-trenches" go-getters who despise untested theory—and we believe the best way to learn something is to roll up your sleeves and get your hands a little dirty.
But more than that, here's what truly sets us apart. Apartment Magic eBootcamp is the only apartment investing course in the U.S. that makes and keeps three promises.
Promise 1
My training is eye-opening, laser-focused, specific and tangible. It's meant to be used right away—and you can!
Promise 2
It's pitch-free. There are no upsells, coaching, mentoring, or expensive courses offered. Just 100% knowledge.
Promise 3
It's filled with shortcuts, secrets and strategies that you have never seen before—with a clear roadmap to success.
For investors like you, these promises have come to signify that this course, finally, is something different in the world of multifamily investing. In fact, I've built our reputation on them—because investors have come to trust that the Apartment Magic eBootcamp is the "real deal."
That's why I back the bootcamp with a guarantee that's unheard of in the industry:
You'll be completely satisfied with the Apartment Magic eBootcamp—and completely confident that what you learn in the bootcamp will prepare you for the world of multifamily investing…
Or I'll cheerfully refund every penny you paid for the course. It's that simple.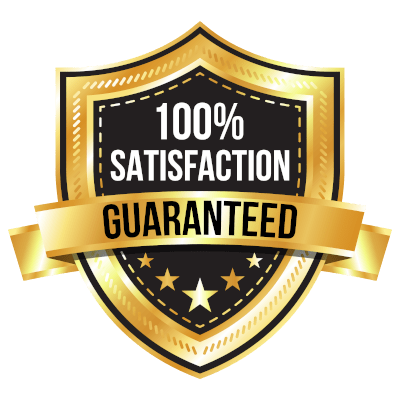 Here's how it works.
Attend the first 2 sessions of the ebootcamp. If you don't think the bootcamp is for you, let us know and we'll give you your money back. Obviously, I don't think it will come to that, but if you're even the least bit worried this isn't the right training for you—then please allow this guarantee to put your mind at ease.
Why am I so confident in offering this guarantee? Because I've never had a single ebootcamp attendee ask to use it.
"It's awesome. My favorite part about it is everything. It's all killer, no filler. No upsells. I don't think there is any other thing like this. Nothing comes close."
It's a no brainer. I get to meet and network with awesome professionals who are investors, who are super motivated, and also want to take action.
What to Expect When You Attend
Expect to learn everything you need to know about the multifamily apartment industry.
Expect to be highly entertained.
Expect to say to yourself "I wish all seminars were like this."
Expect to benefit from being around hundreds of fellow apartment investors at all stages of their careers, with all sizes of portfolios.
Expect everything to be immediately actionable.
Expect continuous 2-way interaction and questions and answers.
Expect "wow moments" and eye-openers.
Expect the what you learn to be full of specific, targeted information, not PowerPoint slides about general principles.
Expect 'pitch-free' training – 100% learning, with absolutely no sales pitches for any kind of education or mentoring product.
Frequently Asked Questions
What are the dates of the live online bootcamp sessions?
Mon Sept 14 & 21, 5 – 7 PM Pacific
Weds Sept 16 & 23, 5 – 7 PM Pacific
Sat Sept 19 & 26, 9 AM – 1 PM Pacific
Is any training available before the live sessions start?
Yes. You will receive immediate access to recordings from a previous online bootcamp when you register, along with access to many of the bonuses, plus access tothe Magic of Multifamily Secret Society private Facebook community where you can start interacting and networking with existing bootcamp students!
Is there a discount for my spouse or business partner?
Yes, a spouse or business partner may attend at 50% off the current price. After purchasing the first ticket, chat with us or send an email to [email protected] and request a discount code for your spouse or partner, specifying their name and relationship.
What if I have questions after the bootcamp?
Elite bootcampers will have access to our private Facebook group, "The Magic of Multifamily Secret Society," where you can interact with other bootcampers. I frequently answer questions in the Facebook group.
Is there a guarantee?
Absolutely. Attend the first 2 days of the bootcamp and if you don't think it's for you, let us know and we'll give you your money back. You have absolutely no risk taking the Bootcamp—read more above in "My Promises to You—And My Iron-Clad 100% Guarantee."
There are a lot of tips and advice that I'm going to apply to my life. I already got a lot of value out of that. The bootcamp has been an amazing experience.
"The bootcamp is awesome. It's alot of information. The team is great. With this information you can build your portfolio. You can build your investor network."
Become a Successful Apartment Investor!
Meet Your Bootcamp Instructors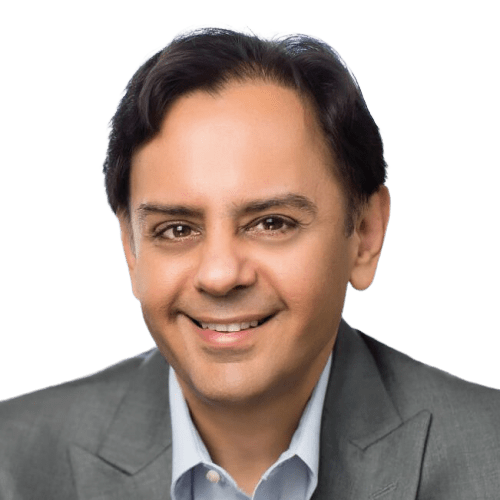 Neal Bawa
Founder & CEO Multifamily University
I am a technologist who is universally known in real estate circles as the Mad Scientist of Multifamily because I'm a data guru, a process freak, and an outsourcing expert.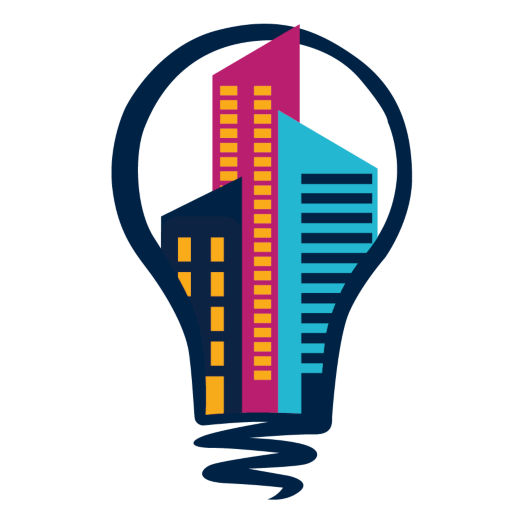 My $250+ million-dollar multifamily portfolio is an ongoing experiment in efficiency and optimization.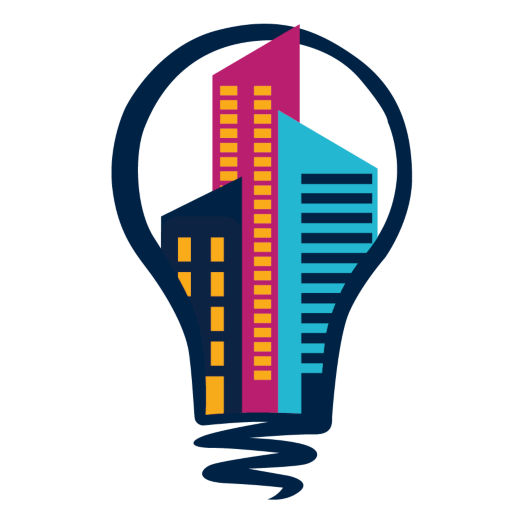 I am the CEO / Founder at Grocapitus, an iconic data-driven commercial real estate investment company.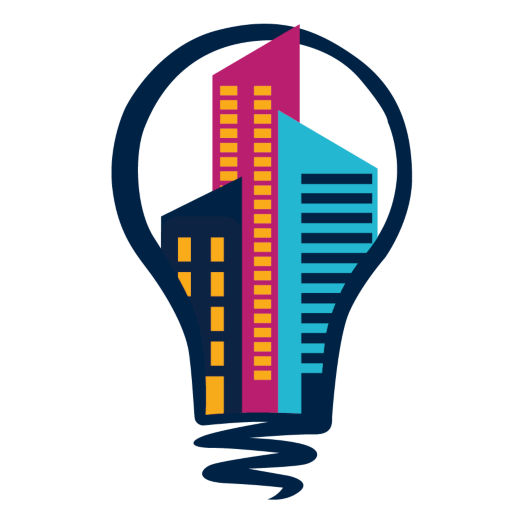 I source, negotiate and acquire commercial properties across the U.S. for more than 300 investors.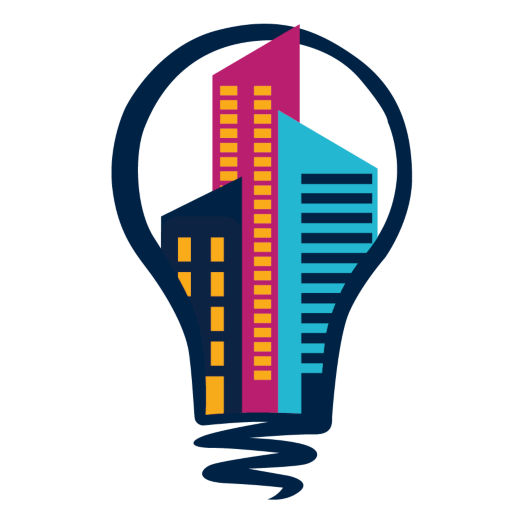 My current portfolio includes 12 projects across 7 states with over 2000+ units/beds.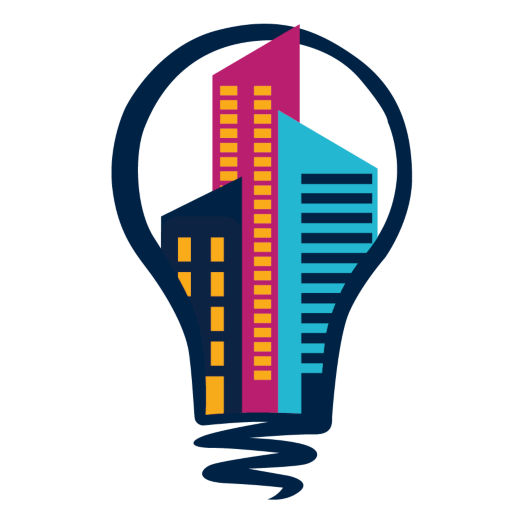 I am a sought after speak at Multifamily events, IRA events & Meetups across the country.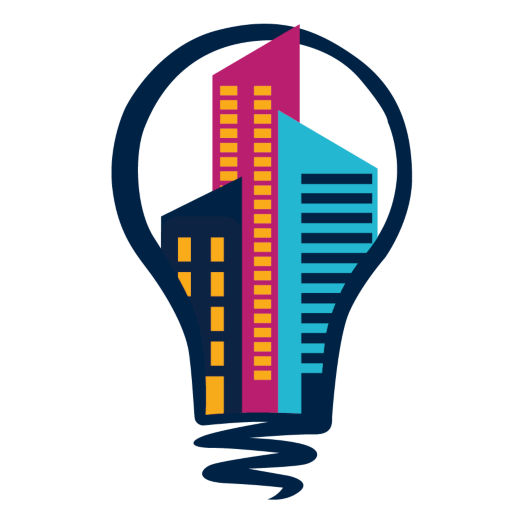 Thousands upon thousands of students attend my multifamily seminar series each year—and hundreds attend the Apartment Magic eBootcamp.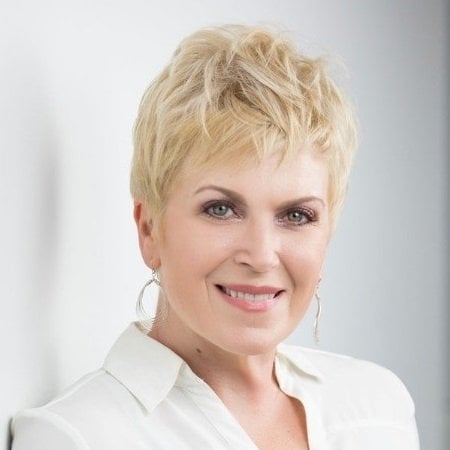 Anna Myers
VP, Grocapitus

Anna is a third generation commercial real estate entrepreneur with 25+ years of experience in technology and business. 

Anna finds, analyzes and manages commercial properties in key markets across the U.S. 

As the lead underwriter for the company, Anna also teaches deal analysis for Multifamily University.

Anna hosts weekly webinar events featuring top speakers in real estate.

As the asset manager for the Grocapitus portfolio, Anna again brings the data driven approach to track and insert optimizations to the properties to help drive property performance and investor returns.

Anna regularly speaks on podcasts, webinars and at conferences about multifamily related topics.
Real Testimonials From Real Bootcampers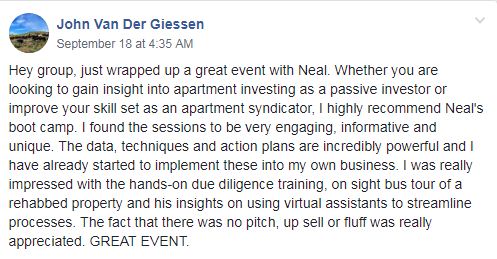 Neal Bawa's Bootcamp provides a no-nonsense overview of multifamily investing. It consists of a welcome blend of technical analysis, practical steps, and useful tools. I have been reading books and listening to podcasts in preparation for my first acquisition, and the Bootcamp filled in a lot of blanks. I highly recommend it.
Ryan T. Darby, Bootcamp Student, June 2019
It's easy to endorse the Boot Camp on Multifamily Real Estate that you provided. I have attended many seminars on real estate and yours was, by far, the best. In one day you provided so much great content and insight that I have nothing to compare it with. The access to the trove of material you provided afterwards just doubled down on the value you provided. I would even go again.
Mark Kamstra
The Multifamily Boot Camp was 100% sales free training on how to buy apartments. Lots of content, resource and tips you can use right away. No sales pitch. All training.
I've attended several weekend bootcamps before and although all offer great information, half the time you're there, they're trying to sell you something – their next event or coaching or whatever else. The Multifamily Boot Camp was 100% sales free training on how to buy apartments.
Joy Viray
Neal's MultifamilyU BootCamp delivered fresh ideas, actionable content, and valuable resources in a super convenient, yet intimate and interactive format – with absolutely no fluff or sales pitches. His command of the material, rapid and energetic delivery, and real world experience combined for the perfect 'crash course'. I'm already in a dozen MF deals yet I still got great value from participating. Neal shares cutting edge underwriting, marketing, and management techniques I've not heard even from other top educators and coaches. I strongly endorse and recommend his course for all multifamily investors, active and passive, newbie and experienced alike.
David G., Florida, Bootcamp Student, March 2019
Thank you again for an amazing learning experience in the MF Boot Camp. My husband and I really appreciated how many specific tools you shared that we haven't seen elsewhere. Tools we can begin putting into practice right way, such as what to look for in determining which markets have the greatest potential for growth and cash flow, how to then drill down to specific neighborhoods within those markets, and how to build a team that can help support and run our out-of-state holdings. This is invaluable information for new investors like ourselves, but I imagine even a seasoned veteran would have picked up some great tips.
We also appreciate all the tools and resources you've provided in the tool kit. Definitely worth every penny and more!
Thank you again, Neal. We look forward to continuing to learn from you.
Anya Sagee
I attended the Magic of Multifamily bootcamp by Neal Bawa. Neal is an amazing presenter, he kept the audience engaged and motivated. The content was well organized with different hands on sessions. All the materials/slides provided were well prepared with attention to detail. Neal showed us excellent tools that did not require subscription but provided very good value to analyzing cities and neighborhoods. I liked the creative ways used to help network with other investors in the sessions. In all this bootcamp exceeded all my expectations. I would highly recommend if you are planning to invest in multifamily.
Aravind Vincent
I have been involved in few Real Estate Programs both Single Family Homes & Multifamily & found your program is more comprehensive in a short period of time & way less expensive.
Lucy Joson
I have listened to many shows and podcasts and this course was unique in that it was filled with information on data sources and tools that will allow me to make decisions on the best cities and neighbourhood to invest and gave me a lot more confidence in the decisions I am making. This course is very analytical and I have not come across anything comparable. Every module was packed with useful information.
I can pick out highlights in each module; the ones that stand out are the neighbourhoods module – picking the best neighbourhoods to invest in, finding and building relationships with brokers, including very useful tips for your first conversation with brokers and managing property managers (including how to reduce vacancy rates using marketing tools and virtual assistance). Connecting with other students through the labs and Facebook page assists with partnering – I have already spoken to a number of students and already found someone I am working closely with. Being able to ask questions and have many sources of information is a great resource to have on an ongoing basis.The 30 day action plan following the completion of the bootcamp is very easy to follow and helps put what I have learnt straight into action.
Marjan Beheshty
Overall I thought the boot camp was very well organized and provided a lot of information. Pricing was inexpensive, especially for someone who is new to investing in real estate and in particular multifamily. For me the my favorite modules were "How to pick neighborhoods to invest in" as well as "Finding and managing property managers" and "Finding brokers and properties". I must admit i have to go back and view all of the modules again.
The biggest aha-moment for me was the vest use of free and inexpensive information that can be accessed at our fingertips. Especially for finding cities to invest in and the use of City-data.com and the use of Yardi Matrix.
Joseph Salegna
Neal's bootcamp is highly recommended to anybody looking for a comprehensive education in multifamily investing. You'll walk away with many "Aha" moments whether you're already a seasoned investor or a newbie. Neal's bootcamps are guaranteed to be 100% fluff free.
Hitesh Jadav
Thanks for exceeding all of my expectations for your boot camp. As promised, the content was rich in detailed, practical how-to steps that made sense and explained in a way that made the material accessible and entertaining too! I have taken a few online classes with some of the usual suspects in the space, and the others just felt empty by comparison – as if they didn't want to share their secrets. Or maybe they just wanted to entice me to pay-up for the next level of education, and then the next… You were an open book, seemingly sharing every tool you use, and answering dozens of questions in every session. So many speak of an abundance mentality (it's a popular concept these days), but you walked the walk as a teacher, coach and partner in my success. I'm grateful for you insights, motivation and support. It's great to see other students in our Facebook group already taking action!
As I work through your specific 30 day action plan and revisit the recorded sessions, I now have the confidence to make a move. Thank you.
David Gerber