Finally – Get the Skills and Confidence You Need to Successfully Invest in Multifamily Real Estate
When you attend the Apartment Magic Bootcamp, you'll learn everything you need to know to invest in apartment complexes with 50, 100, 200 units or more. Empower yourself to confidently buy and manage properties that generate a

steady stream of passive income.
Venue: Hilton Atlanta
255 Courtland Street NE, Atlanta
404-659-2000
Discover a simple, step-by-step plan for buying or investing in the right property at the right time for the right price…
Whether you want to build your portfolio on your own—or invest together with others—Apartment Magic will show you exactly what you've been missing.
Dear fellow real estate investor,
When it comes to investing in multifamily real estate…
Do you feel overwhelmed and unsure about where to begin?
Are you afraid to make an offer on an apartment building because you're worried you won't be able to sell?
Have you purchased real estate before—and it just didn't work out?
Maybe you're concerned about having enough time to successfully manage a complex after you buy it. Or maybe you already own a property that's underperforming or becoming a nightmare to manage.
Whatever the case, my name is Neal Bawa, and I have great news…
You're just one click away from transforming the way you approach multifamily investing.
How would you feel if you had a detailed step-by-step process for identifying and successfully managing multifamily properties in the best metros?
What if you had a process that would allow you to make confident buying decisions—without fear that you'd fail?
What would it mean if acquiring new properties was as simple as turning a crank—if all you had to do was follow a proven process I've taught to hundreds of successful investors just like you?
And what if you could learn it all – EVERYTHING you needed to give you the skills and confidence to invest in multifamily apartments – in just 3, exciting, in-person days?
It may sound too good to be true, but let me assure you it's not.
Once you've completed our Apartment Magic Bootcamp, you too will know how to leverage research and tools to make smart buying decisions…
You'll no longer have to rely on "hope-and-pray" or "wait-and-see" when it comes to determining whether a new acquisition might be profitable…
And you'll know exactly what to do to turn every purchase you make into a reliable PASSIVE INCOME STREAM.
FACT: Multifamily real estate investing has proven to be one of the best asset classes for long-term wealth accumulation
Commercial real estate has surprisingly low volatility—with 300% fewer down years than the stock market
The long-term risk adjusted return of real estate is better than stocks, bonds, and REITs
Commercial real estate is an excellent hedge against inflation, with historic returns far in excess of CPI
Owning real estate provides significant tax advantages compared to stocks and bonds
And—as you'll learn in the Apartment Magic Bootcamp—the fundamentals of multifamily real estate investing will remain extremely strong for many years to come.
Smart property acquisitions are the lifeblood of a real estate portfolio… But how do you actually make them?
To succeed in commercial real estate, "one-hit wonder" acquisitions just aren't enough.
If you want acquisitions that provide consistent income growth, you must have scalable, duplicatable acquisition processes that identify new, qualified properties from scratch.
It doesn't matter whether you're looking in…
anywhere there are suitable metros…
Profit-producing acquisitions are readily available for purchase. You just have to know how to "buy them" the right way.
Then, once you buy them, you need to know how to manage them smartly to increase cash flow.
And in the Apartment Magic Bootcamp, I'll teach you exactly how.
If you want actionable data, clear directions and a defined step-by-step roadmap for investing in apartment complexes—
And focused, in-person learning environment that's full of other investors at all stages of investing—
(In other words, your new multifamily investing network—)
Then you're in the right place.
Register Now For The Apartment Bootcamp March 6-8
The bootcamp was extremely valuable to me. Neal was able to clearly explain how to utilize readily available data to locate emerging markets to invest in. Knowing the state, then cities to invest in is good but knowing the neighborhoods that are in the path of progress to invest in turbo-charges the investment.
The bootcamp provided me with a clear and precise road map to identify specific locations to invest in. Neal's presentation coupled with labs (small group sessions) provided hands-on experience for all the attendees.
I can state unequivocally that this boot camp was by far one of the best that I've attended. I was able to implement the strategies that I learned immediately. Neal, I can't thank both of you enough for taking the time to provide us with this valuable information.
Esosa Gonmwan


Hello, I'm Neal Bawa—Your Apartment Magic Instructor
I'm the CEO and Founder of Grocapitus, a commercial real estate investment company. Every year I source, negotiate and acquire commercial properties across the U.S. for more than 400 investors.
My current portfolio includes over 2000 units/beds, projected to be at 3,000 in 12 months. The portfolio includes Multifamily and student housing properties in 9 U.S. states.
I speak at Multifamily events, IRA events & Meetups across the country. I'm also the co-founder of the largest Multifamily Investing Meetup network in the U.S., a group of investors that has over 4000 members.
Thousands upon thousands of students attend my multifamily seminar series each year—and hundreds attend the Apartment Magic Bootcamp.
Will you be next?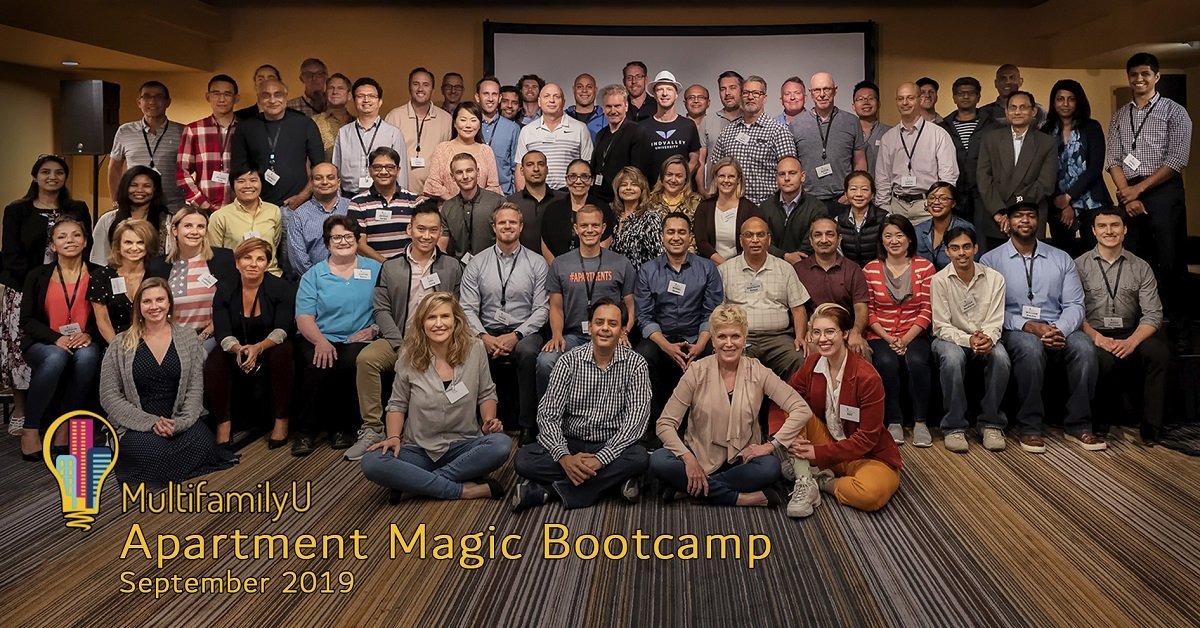 Here's What You'll Learn In The Apartment Magic Bootcamp
My acclaimed bootcamp arms you with all the information you need to confidently invest in apartment complexes—either on your own, or together with others—to create passive income.
This is an entertaining, content-rich, "zero-fluff" bootcamp held live and in-person in Atlanta.
Hundreds of students just like you have been pleasantly surprised—time after time—by the quality and depth of this bootcamp.
Here's what's you'll learn in an action-packed 3 days:
Multifamily and syndication fundamentals
We'll start at the beginning with the fundamentals of Multifamily. You'll learn why apartments are so fundamentally different from single-family units. We will talk about how they're valued, and how loans are underwritten. You'll be introduced to the top 6 reasons that people buy apartments. (A couple might surprise you!!) And we'll go deep into the 4 phases of a Multifamily project. Even this introductory material will prevent extremely costly mistakes that could result in the loss of your entire investment.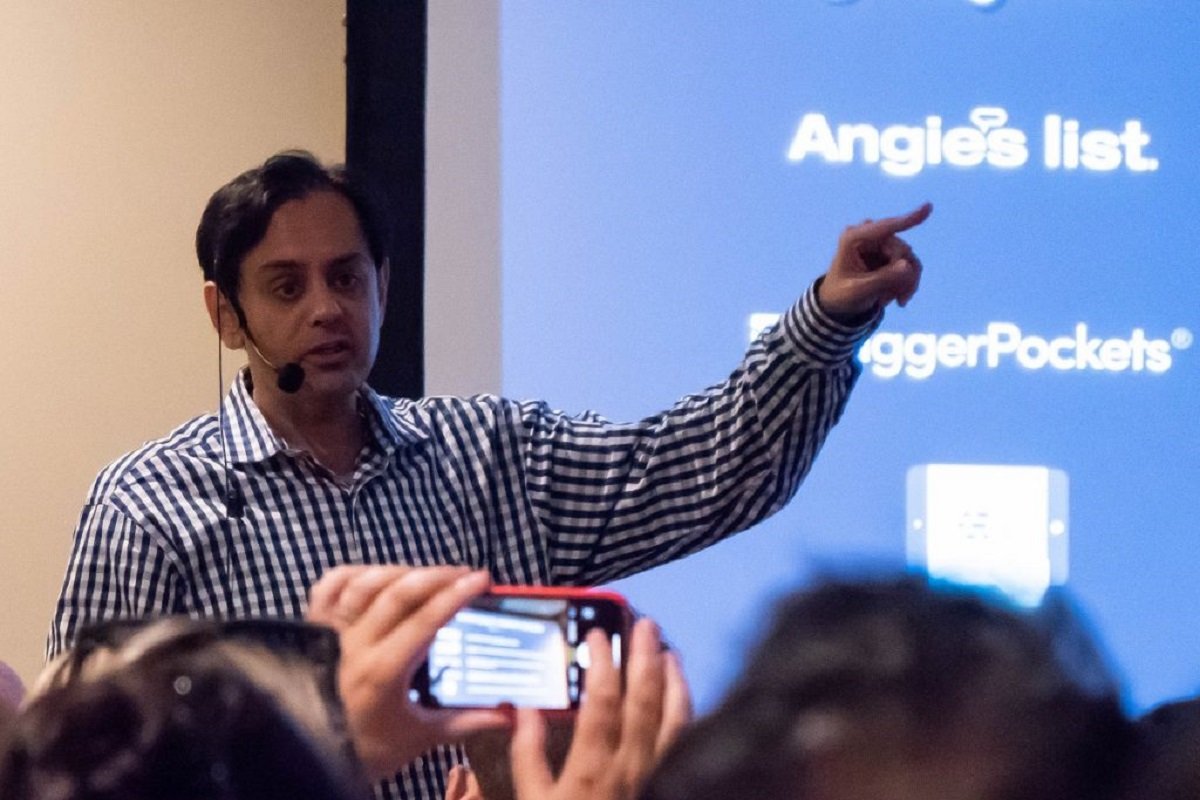 How to find brokers and properties
Once you've learned all about cities and neighborhoods, it's time to find brokers and properties. In this power-packed section, I'll show you FOUR different ways of finding properties and brokers. Once again, the instructions are step-by-step and designed for anyone to follow them. No PowerPoint fluff—just live demos.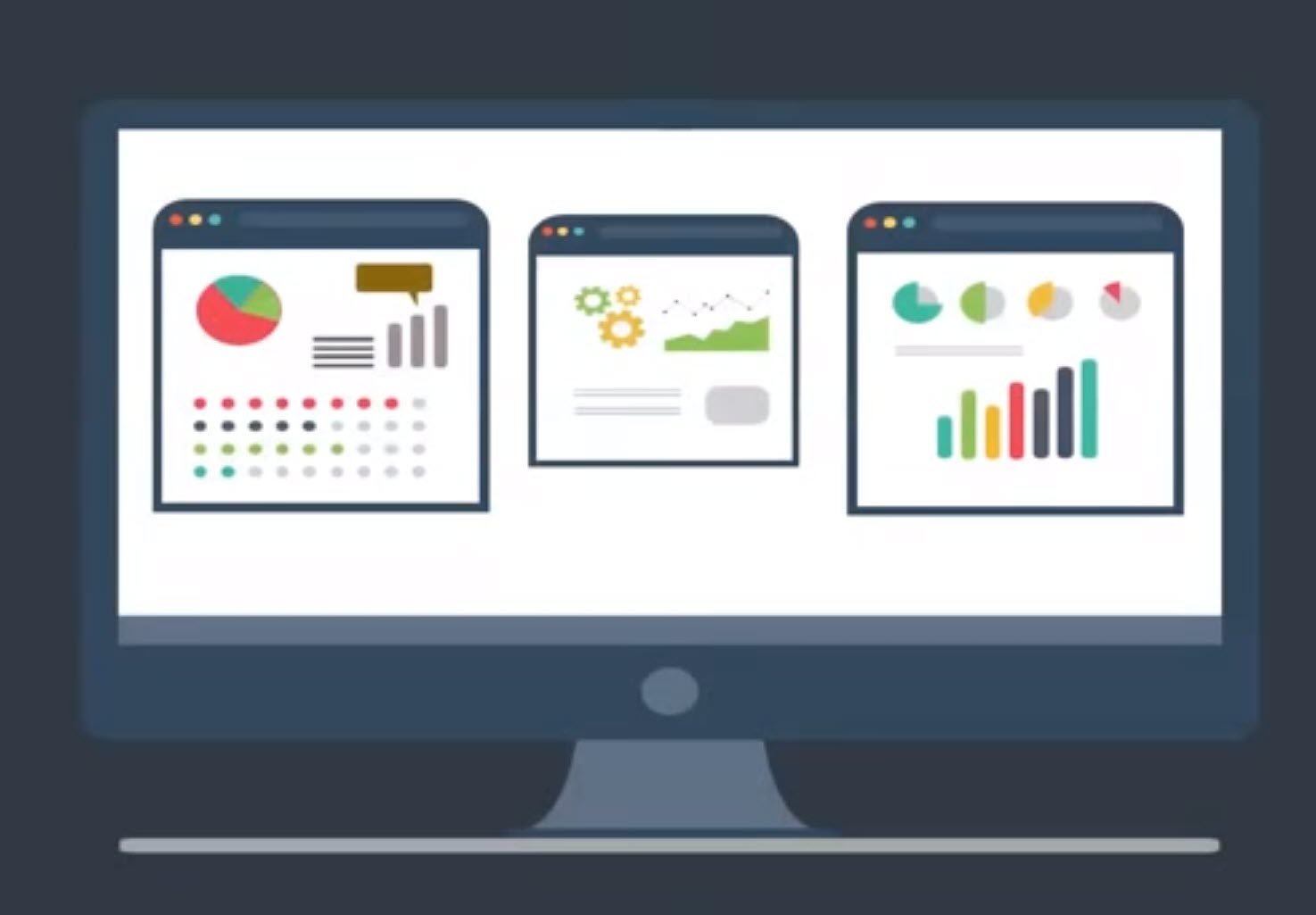 Syndication and legal structuring fundamentals
I'll help you understand all the different roles that you and others will play when you raise money from investors using "syndication" to buy a large Multifamily product. We'll cover the governing rules of a syndication, and how they apply to accredited and sophisticated investors. Finally, we'll cover the typical fees charged in a syndication project.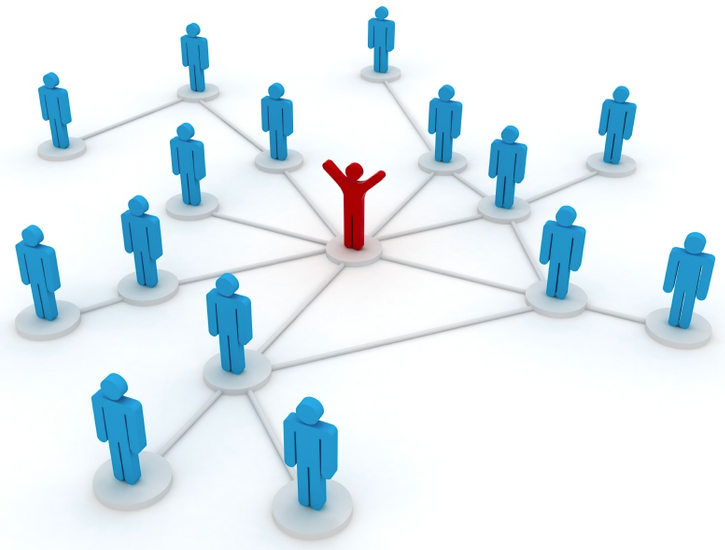 How to evaluate - or "underwrite" - properties
Now that you have properties that meet your criteria, how do you separate the clunkers from the home runs? I'll take you through a commercial analyzer tool and discuss critical elements like capital expenses, closing and acquisition costs, insurance, repairs and maintenance, and more. You'll learn how to project a proforma for your investors, and how to avoid common but deadly pitfalls of underwriting. You'll also learn plenty of ROTs (rules of thumb) which can help you speed up the underwriting process.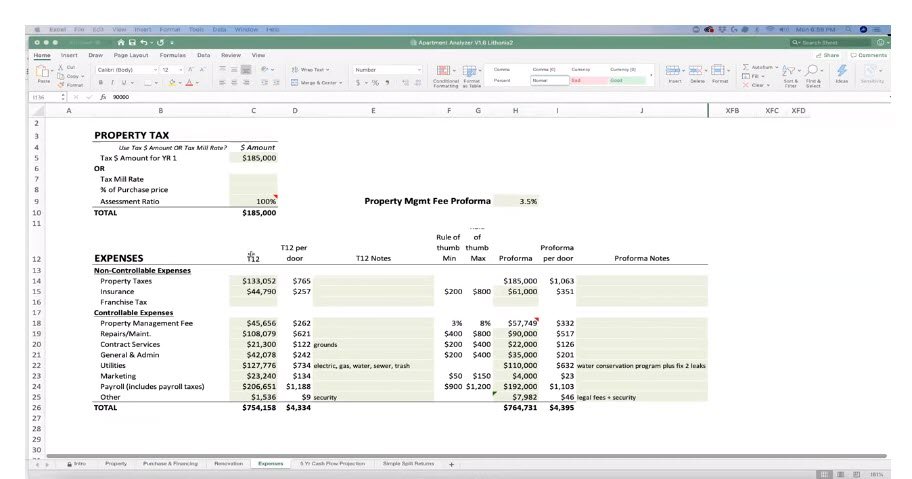 The best and worst Metros in the US for cashflow investments
You'll learn Metro selection like you've never seen it before. We'll focus on 21 top cities and Metropolitan statistical areas (metros) for cash flow apartment investing. Is your backyard any good for Multifamily? What are the best areas for 5-year future rent increases? What areas are going to hurt by overbuilding? You'll get tangible, step by step instructions for metro selection and learn more about American cities than you ever have. More importantly, you'll learn how to use this information to buy the right product at the right time.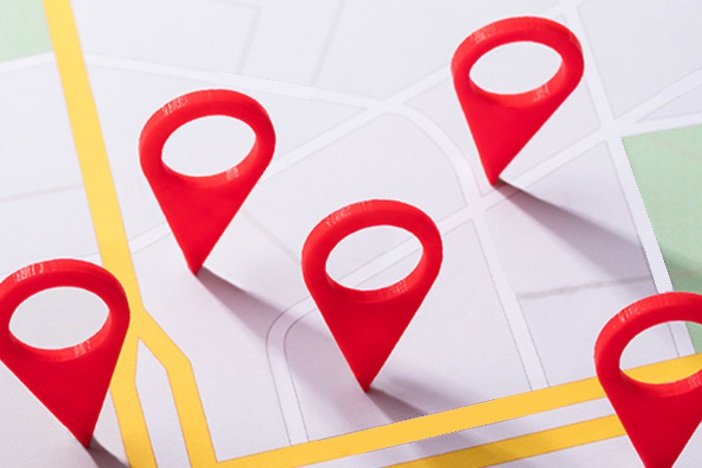 Finding, evaluating and working with property managers
Multifamily pros will tell you that finding, evaluating and managing your property managers is THE most important skill of all—if you do it right, your job gets so much easier. I'll give you VERY specific steps on how you can find local property managers and evaluate them. You'll get an extensive property manager checklist to help you find the right property manager in a sea of vague answers and questionable skills. Then I'll show you critical metrics for occupancy, traffic, and more—and I'll show you exactly when to monitor each one.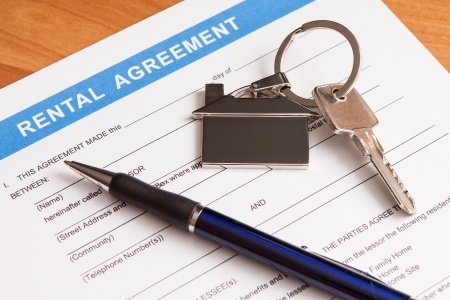 The secret sauce to multifamily investing
While investing in the right city is critical, investing in the right neighborhood is even more important. Because every city in the U.S. has neighborhoods that run the gamut from great to "warzone." That's why we'll teach you how to pick the right neighborhood in ANY city in America. Students call this the most powerful piece of the bootcamp, because it gives them the know-how to make smart decisions and target the right part of the city.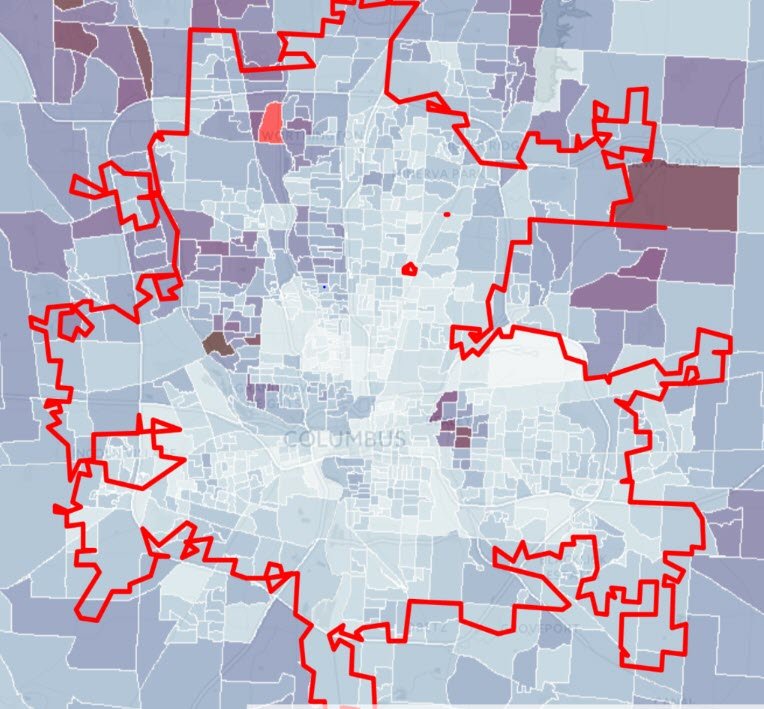 How to raise private money for your projects
Learn how to present a project and create a Sample Project Package to investors. I'll give you instructions on the foundation that you need to build, then share with you 8 different lead-generation platforms that you can focus on to build credibility and attract investor leads. Finally, I'll provide the exact steps you need to turn cold leads into your database into warm leads—and finally, into investors.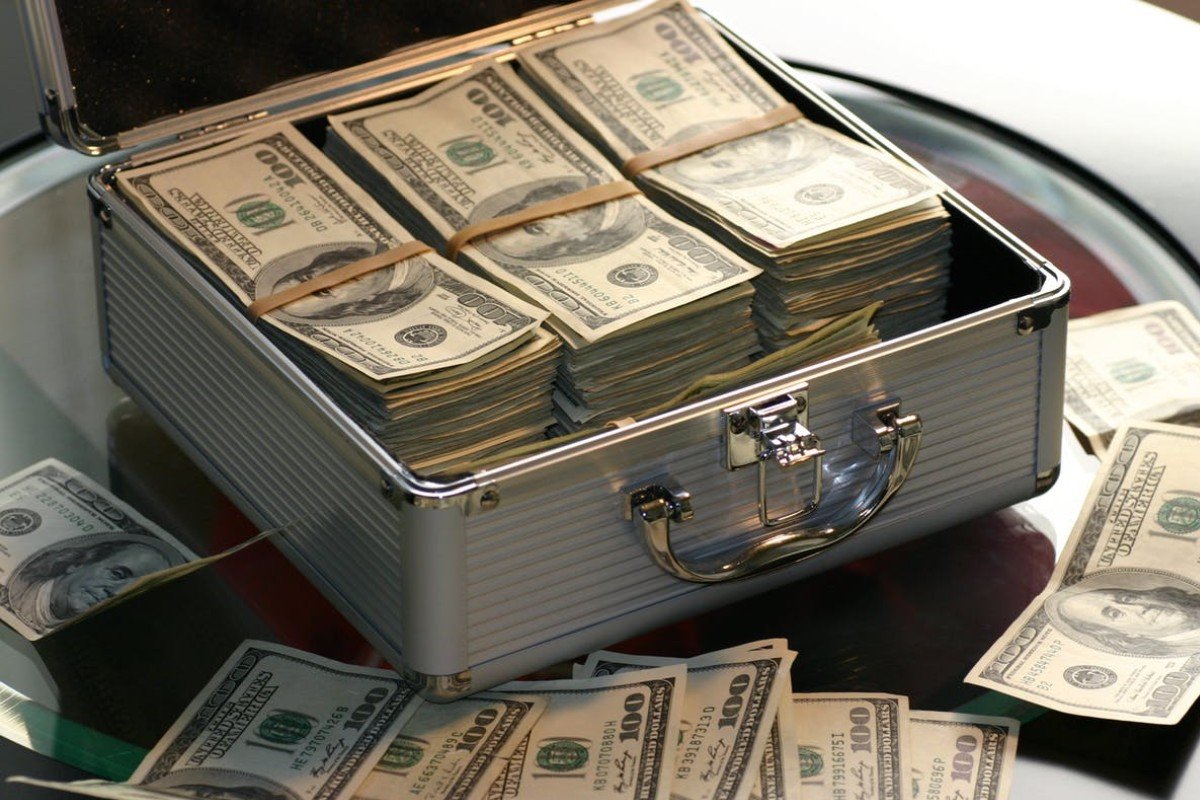 Asset management best practices (how to optimize your NOI)
We will give you our secret sauce for improving operations and optimizing Net Operating Income (NOI) so you can hit an out of the park home run for your investors. Our world class efficiency center systems, processes and resources optimize NOI to a level that is revered in the industry. Following our model you will be able to turbocharge your results and increase profits.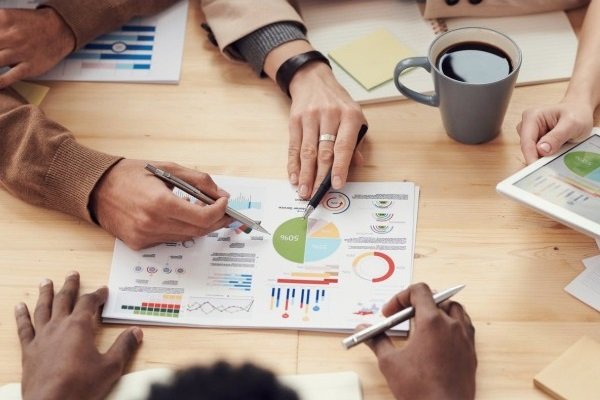 NEW: Bus Tour to a multifamily property!
This is a bus tour unlike any we know about in the industry. The bus tour is a detailed, hands-on learning experience where you will learn due diligence and rehab.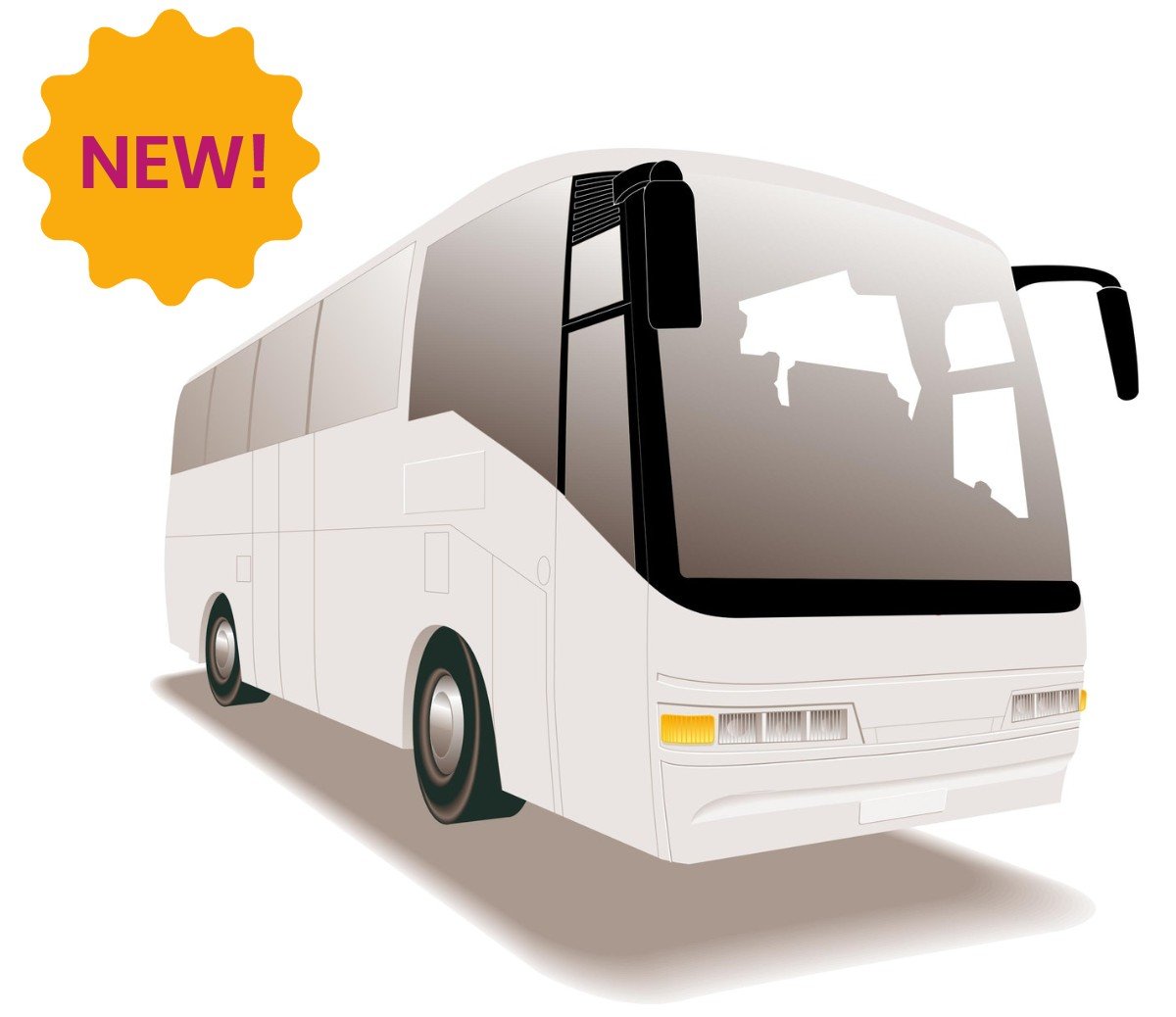 45 Day Action Plan
At the end of the bootcamp, you receive a tangible, activity-driven, 45-day action plan with step-by-step instructions on how you can get started with buying apartments in just 60 minutes a day.
"I could right away tell this was the real deal. Neal started offering value immediately by cutting to the chase and talking about what cities an investor would want to invest in. Much of what he said was backed by FACTS and data which he immediately showed to the audience.
He was very helpful with answering ANY question effectively and with a good sense of humor. But most importantly, I walked away with confidence and knowledge. I'm currently in the process of making a solid deal using all the principles I was taught in the course."
Ashwin Sundar

Plus When You Register Now for The Apartment Magic Bootcamp, You'll Get These Amazing Bonuses:
1. A jam-packed digital student resource kit
The kit contains dozens of invaluable tools—demand projections, due diligence lists, checklists, templates, worksheets, lists of brokers, and so much more.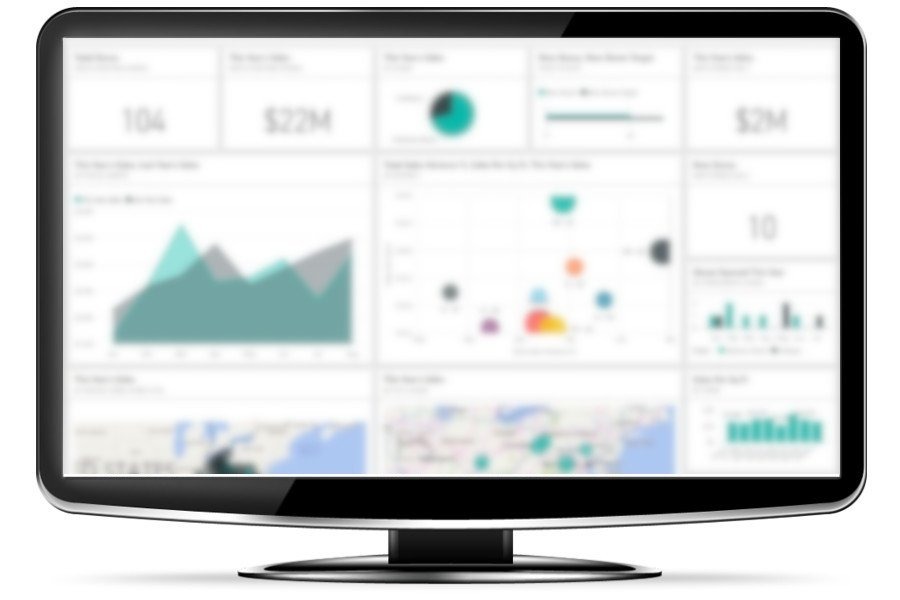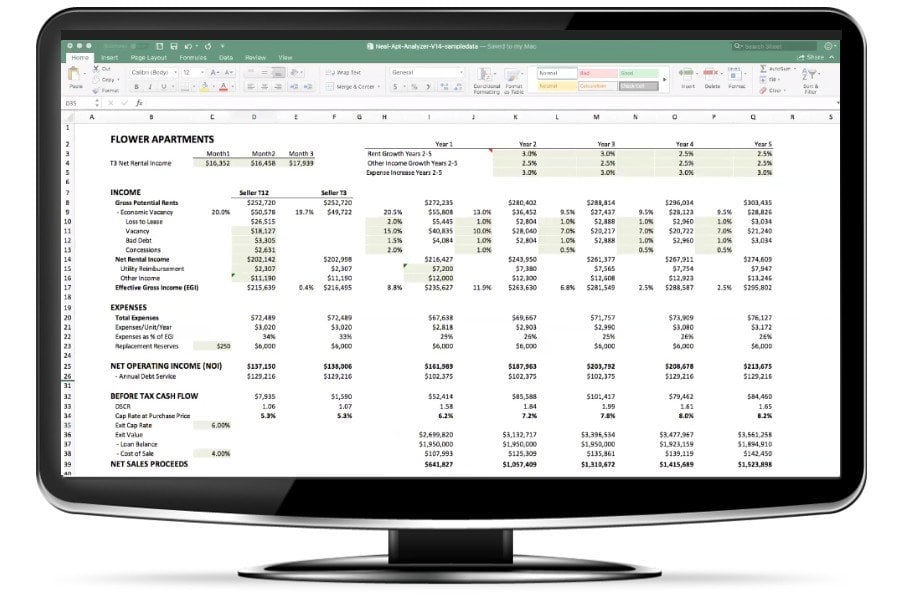 2. The Multifamily University Underwriting Template
Created by our top-notch team of multifamily underwriting and acquisition analysts, this template will allow you to quickly and easily evaluate potential acquisitions. The template is designed to eliminate complexity and allow you to make decisions on properties fast.
Register with An Elite Ticket and You'll Also Get These Additional Bonuses
3. Data reports for your metro
You'll receive U.S. apartment demand projections from 2017 until 2030 for the top 50 metros, giving you insights into specific submarkets and neighborhoods. This information is critical for making good buying and selling decisions!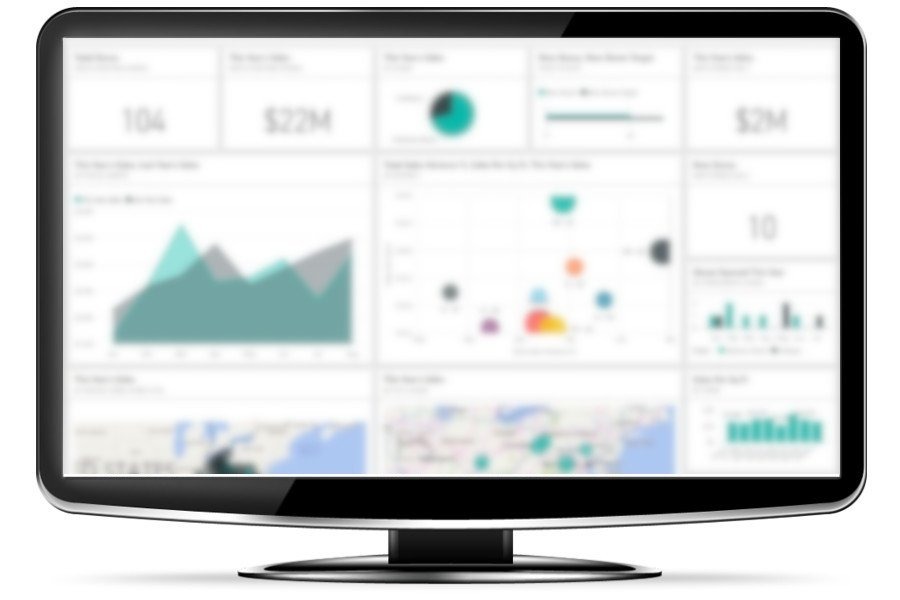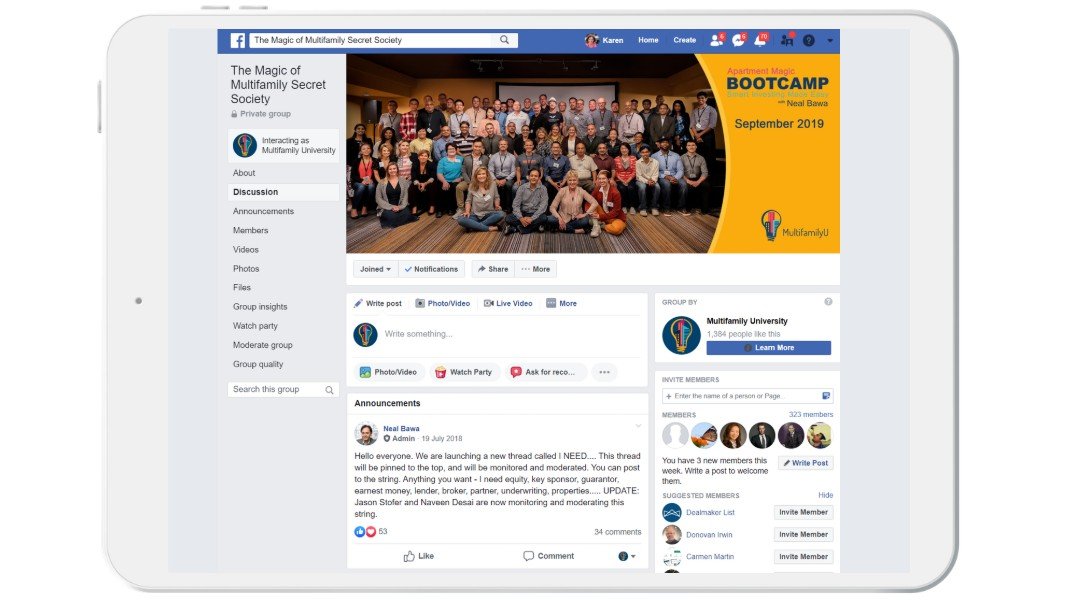 4. A powerful Facebook student-only group
Get "backstage" access to partners, investors, deals and sponsors.
5. A no-pitch private coaching session with me
Receive a FREE 30-minute strategic coaching session to get answers to your private questions and discuss action steps for increasing your cash flow. This is a $250 value.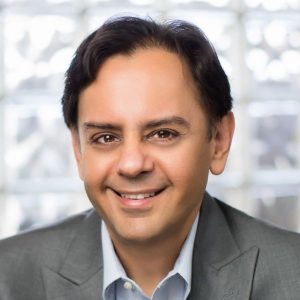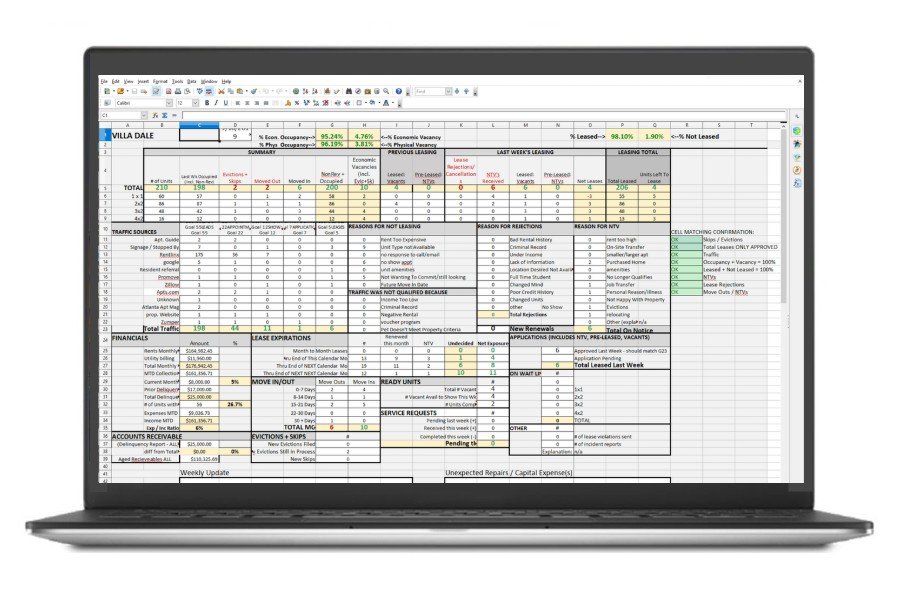 6. Our MMR (Monday Morning Report)
This is the outstanding spreadsheet that we use to manage all of our properties in the Grocapitus portfolio.
7. Our Mega-marketing webinar recording
In a series of web demos, I'll show you real campaigns running on a half dozen websites that will turbocharge your incoming tenant lead flow and allow you to charge market (and above-market) rents.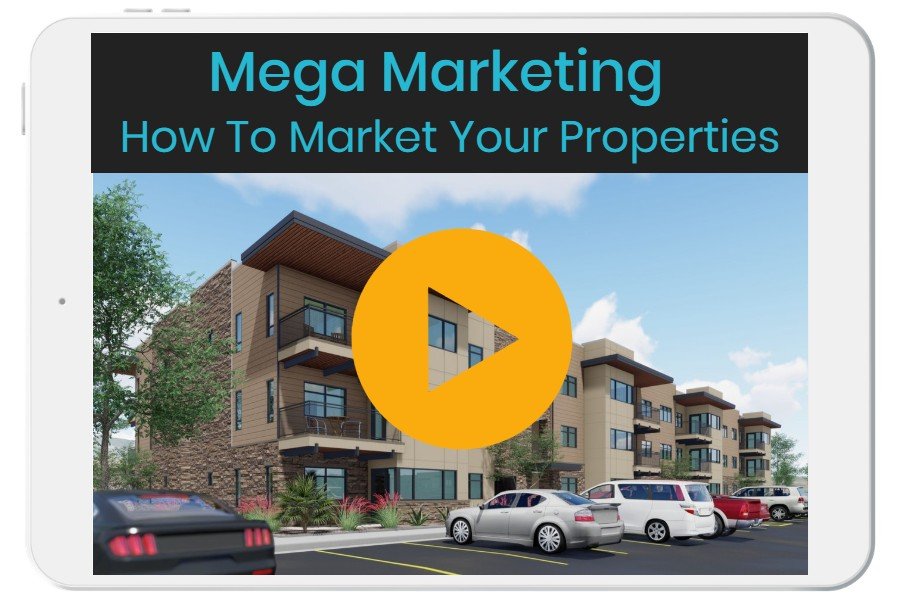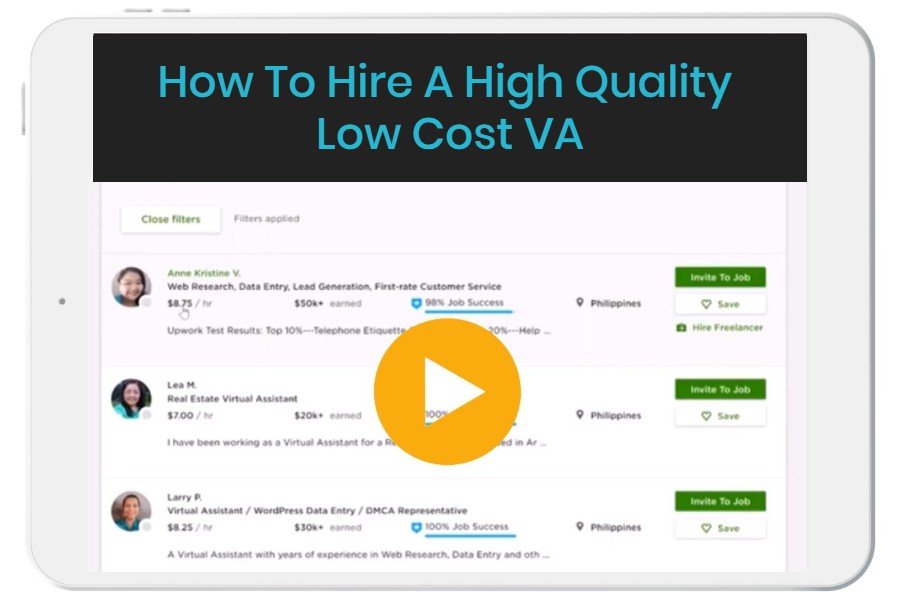 8. Our Virtual Assistants webinar recording
Learn exactly where to find low-cost VAs and how to screen them to hire the cream of the crop.
9. The secrets of successful apartment syndication
Do you need to raise money to fund your apartment purchases? If you said yes, this bonus is crucial to your success. You'll learn creative ways to fund your projects using multifamily syndication.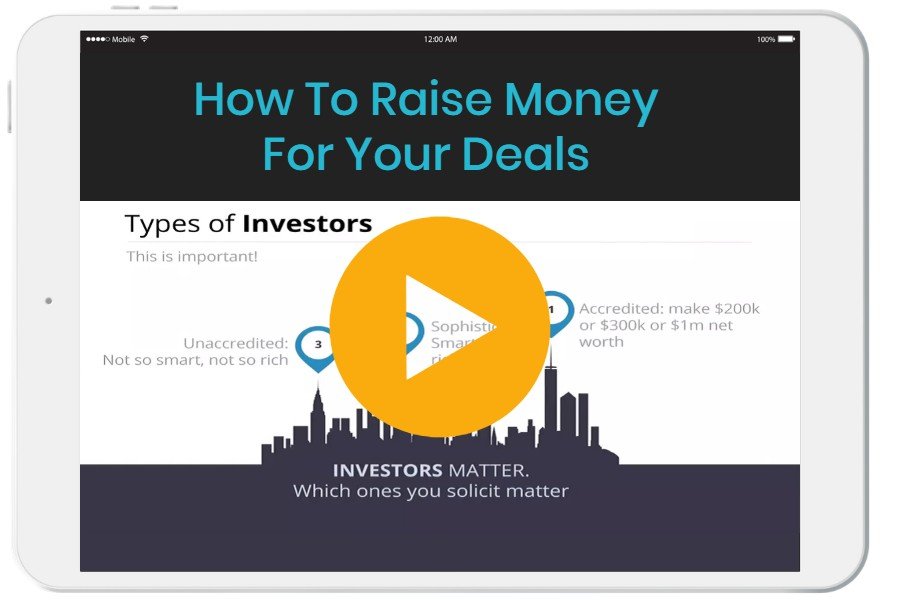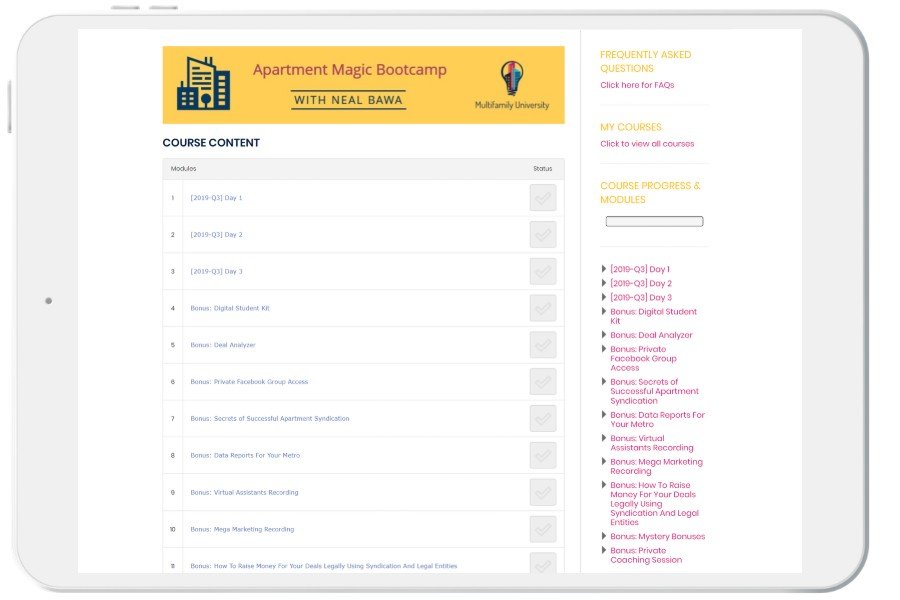 10. Full access to a previous bootcamp
When you register, you'll have immediate access to one of our successful online bootcamps so you can get up to speed fast… And hit the ground running when it's time to attend Apartment Magic.
11. Elite attendees also enjoy a super fun cocktail mixer with Anna and I, and more.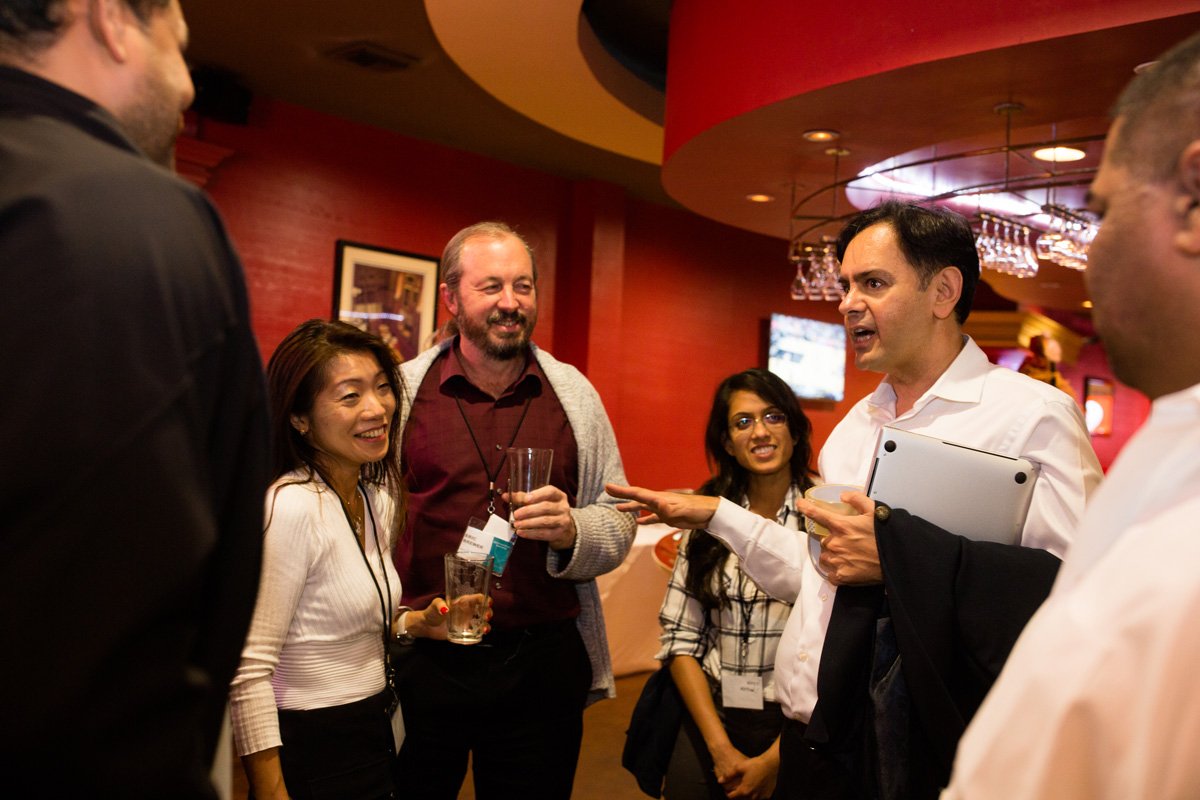 Plus, All Attendees Get This Valuable "Bonus:"
Henry Ford once said, "Coming together is a beginning, staying together is progress, and working together is success."
That quote resonates with me – because it describes the Apartment Magic Bootcamp experience so well.
When you join us in Atlanta March 6-8, you'll be surrounded by other multifamily investors and syndicators just like you. Over the course of three days, you'll meet new contacts, new colleagues, new partners, and maybe even new co-investors.
Just imagine how your life could change in a heartbeat because of something someone says in a hallway, or between sessions, or at dinner afterward… You can't heave these experiences online- which is why we're so proud to offer them to you in-person.
AT LAST — BECOME A SUCCESSFUL
APARTMENT INVESTOR
Other 'gurus' charge exorbitant amounts, keep the material high-level and fluffy, and spend half the bootcamp hustling to up-sell you on their expensive coaching programs. Neal provides very practical, hands-on, insider knowledge that can actually get you started, and he doesn't waste your time trying to sell you anything (Of course, you are free to approach him regarding investing in future projects. That's what's "in it" for him—they do all this as a networking opportunity).
Neal approaches everything systematically, logically, and conservatively; he is full of invaluable tips and tricks. Whether you're looking to invest solo in multi-family real estate, to invest in other people's syndicated deals, or to orchestrate your own syndicated deal, Neal is an excellent teacher and the content of this bootcamp will give you tools for tangibly taking action and gaining confidence in your ability to evaluate and execute multi-family real estate deals.
Joyce Turner


Why Apartment Magic… And Why Now?
I'm going to level with you. I teach the last "honest" apartment investing course in America.
Other courses are "trojan horses" that make you think you're going to learn—then relentlessly pitch you expensive high-ticket coaching.
Not mine. I teach you everything you need to know to invest in multifamily real estate more confidently. And when I say everything, I mean it.
And I do it in a pitch-free, no-fluff, 100% above-board course full of hours of my hard-earned secrets and my best tactics and techniques.
Plus the course is always LIVE and IN-PERSON, so you can ask whatever questions you have and get immediate answers.
Best of all, what you'll learn in this hands-on training program can be immediately implemented. Finish my course one month—start investing the next.
When you're done, you'll walk away with a step-by-step plan for buying the RIGHT property at the RIGHT time for the RIGHT price.
You'll learn the smart approach to investing in commercial size apartment complexes.
And you'll be empowered to confidently buy and manage properties that generate thousands of dollars of passive income per month.
Are you ready to get started?
My Promises to You—And My Iron-Clad 100% Guarantee
Yes, you can find other trainings that cover similar topics, but…
The Apartment Magic Bootcamp is built and taught by real multifamily investors. They're "in-the-trenches" go-getters who despise untested theory—and they believe that the best way to learn something is to roll up your sleeves and get your hands a little dirty.
But more than that, here's what truly sets us apart.
Apartment Magic Bootcamp is the only apartment investing course in the U.S. that makes and keeps three promises.
Promise 1:
My training is eye-opening, laser-focused, & specific and tangible. It's meant to be used right away—and you can!
Promise 2:
It's pitch-free. No upsells, coaching, mentoring, tapes, take-home programs, or other nonsense. Just 100% sleaze-free knowledge.
Promise 3:
It's filled with shortcuts, secrets and strategies that you have never seen before—with a clear roadmap to success.
For investors like you, these promises have come to signify that this course, finally, is something different in the world of multifamily investing.
In fact, I've built our reputation on them—because investors have come to trust that the Apartment Magic Bootcamp is the "real deal."
That's why I back the bootcamp with a guarantee that's unheard of in the industry:
You'll be completely satisfied with the Apartment Magic Bootcamp—and completely confident that what you learn in the bootcamp will prepare you for the world of multifamily investing…
Or I'll cheerfully refund every penny you paid for the course. It's that simple.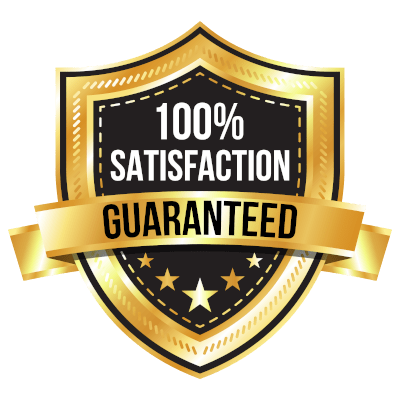 Here's how it works.
Attend the first day of the bootcamp. If you don't think the bootcamp is for you, let us know and we'll give you your money back. Obviously, I don't think it will come to that, but if you're even the least bit worried this isn't the right training for you—then please allow this guarantee to put your mind at ease.
Why am I so confident in offering this guarantee?
Because I've never had a single bootcamp attendee ask to use it.
Neal's bootcamp was one of the most well thought out and condensed events on apartments I have attended. And I have been learning this stuff for the past 2 years and also am closing a couple deals totaling 340+ units as we speak. The time saving links, the "algorithm" to pick cities, the topic of marketing, as well as the seemingly unrelated but very relevant topic of Virtual Assistants, made this a truly unique event. The bootcamp was simply awesome!
Ramakrishna Menon

GET ALL OF MY KNOWLEDGE —
WITHOUT ANY LOW-VALUE GARBAGE OR SLEAZY UP-SELL TACTICS
What to Expect When You Attend
Expect to learn everything you need to know about the multifamily apartment industry.
Expect continuous 2-way interaction and questions and answers.
Expect to be highly entertained.
Expect "wow moments" and eye-openers.
Expect to say to yourself "I wish all seminars were like this."
Expect the what you learn to be full of specific, targeted information, not PowerPoint slides about general principles.
Expect to benefit from being around hundreds of fellow apartment investors at all stages of their careers, with all sizes of portfolios.
Expect 'pitch-free' training – 100% learning, with absolutely no sales pitches for any kind of education or mentoring product.
Expect everything to be immediately actionable.
Become a Successful Apartment Investor!
The Apartment Magic bootcamp was everything I was looking for and more. It is the process from start to finish. These guys have done this over and over. They walk you through step by step more effectively than I have ever experienced. The "How to pick cities/ neighborhoods to invest in" is incredible. All the procedures & references are given & explained so we not only understand it, we can do it. This seminar is jam packed. Don't daydream for a minute because you will miss something significant.
Randy Wakefield


Frequently Asked Questions
What are the dates of the in person bootcamp sessions?
FRI March 6, 8 AM – 6 PM
SAT March 7, 8 AM – 6 PM
SUN March 8, 8 AM – 5 PM
Where is the bootcamp being held?
The bootcamp is being held at the Hilton Atlanta, 255 Courtland Street NE, Atlanta
Are meals included?
Lunch, coffee, tea and snacks during breaks are included on all 3 days. Elite ticket students also meet Neal and Anna during an evening cocktail mixer.
Is any training available before the live sessions start?
Yes. Attendees have immediate access to recordings from a previous online bootcamp in their registration bonus.
Is there a discount for my spouse or business partner?
Yes, a spouse or business partner may attend at 50% off the current price. After purchasing the first ticket, chat with us or send an email to [email protected] and request a discount code for your spouse or partner, specifying their name and relationship.
What if I have questions after the bootcamp?
Elite bootcampers will have access to our private Facebook group, "The Magic of Multifamily Secret Society," where you can interact with other bootcampers. I frequently answer questions in the Facebook group.
Is there a guarantee?
Absolutely. Attend the first day of the bootcamp and if you don't think it's for you, let us know and we'll give you your money back. You have absolutely no risk taking the Bootcamp—read more above in "My Promises to You—And My Iron-Clad 100% Guarantee."
What is the venue like?
The Hilton Atlanta is a premiere hotel in the heart of Atlanta and is within walking distance to local attractions, restaurants and venues. Experience spectacular skyline views from upper floor rooms. Dine in award-winning restaurants and lounges with unique options. The hotel is a short 12 minute drive from Hartsfield- Jackson Atlanta International Airport. It has a fully equipped fitness center, outdoor jogging track, tennis and basketball courts.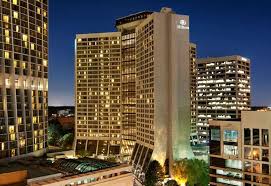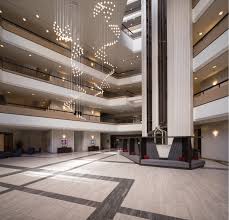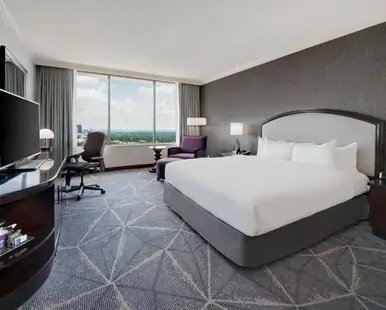 This was a WOW!!! It was blown away by the information. Very very impressive and valuable! I loved the networking and partnering activity. Especially good for someone like me that is afraid of talking to people.
Neal is very generous and gives away so much critical information in the resource kit. Extreme value for money!!
Stella Song


Get the skills and confidence you need to invest—successfully—in multifamily apartments. Learn from a seasoned investor who's also an engaging instructor—without fluff, hard-sell tactics, or wasted time.
Yes… You can learn detailed step-by-step process for identifying and successfully managing multifamily properties in the best metros…
Yes… You can unlock a proven process for making the right buying decision at the right time…
And yes… You will discover that acquiring new properties is as simple as following a proven process that I've taught to hundreds of successful investors—and one that you'll learn in just three days…
You'll learn more than you ever thought you could about multifamily investing—and you'll come away with everything you need to get started as soon as you get home.
And best of all, it's all 100% guaranteed. If you're not happy for any reason, you'll get your money back.
Register now with your Gold ticket and receive the digital student kit and our underwriting template as bonuses…
Or upgrade to Elite and get 8 more bonuses and exclusive access.
Get started now by choosing your registration option below—
And I'll see you at the Apartment Magic Bootcamp!
What It's Like To Attend The Bootcamp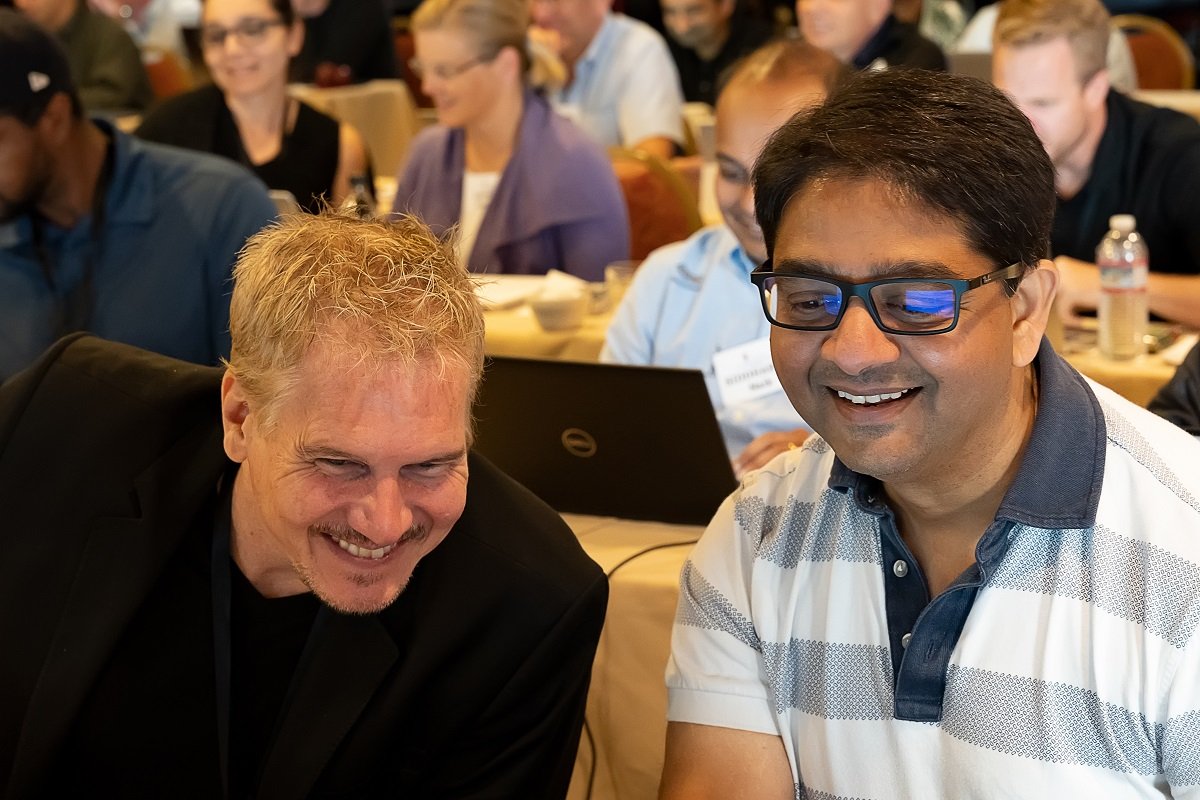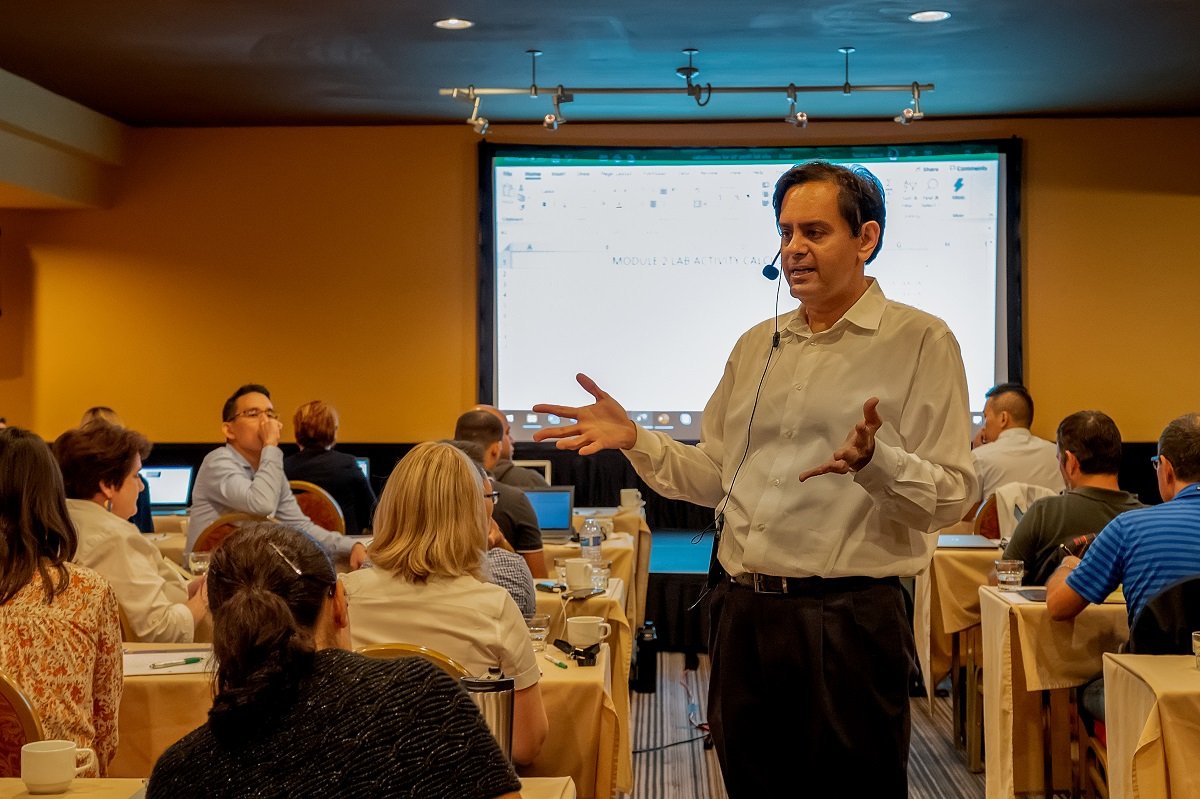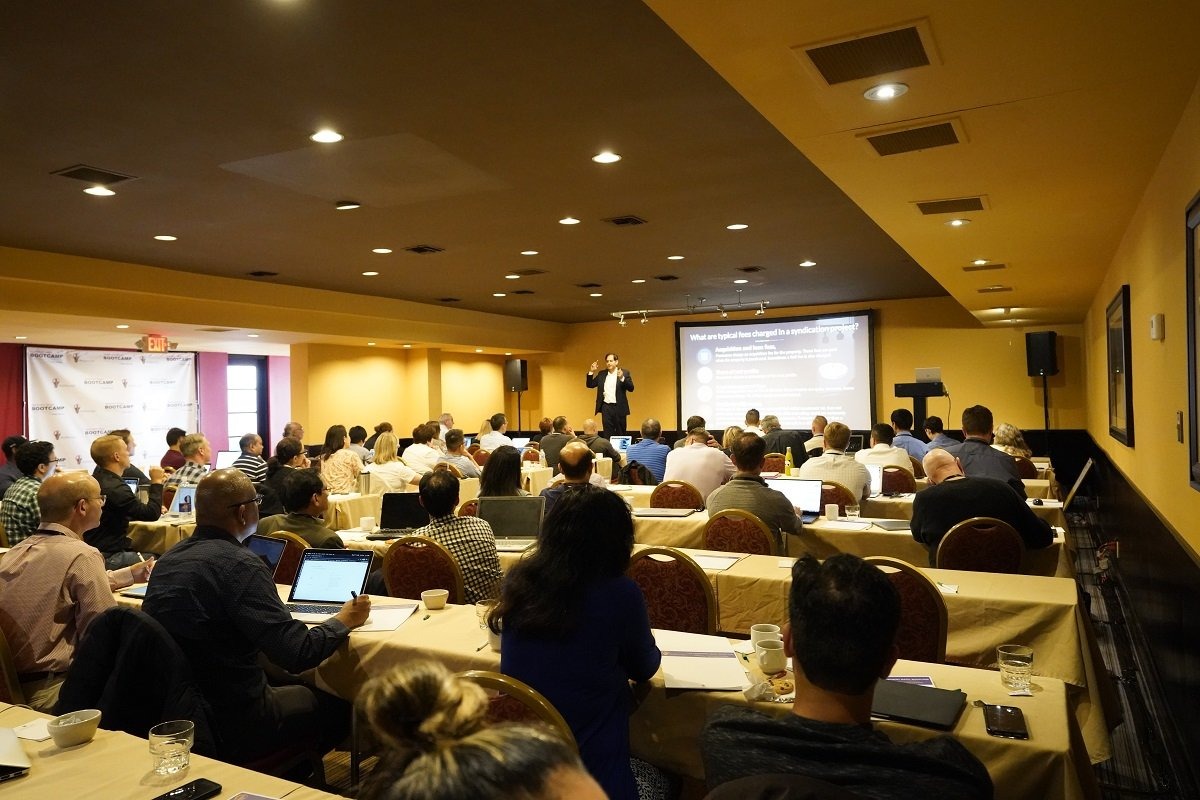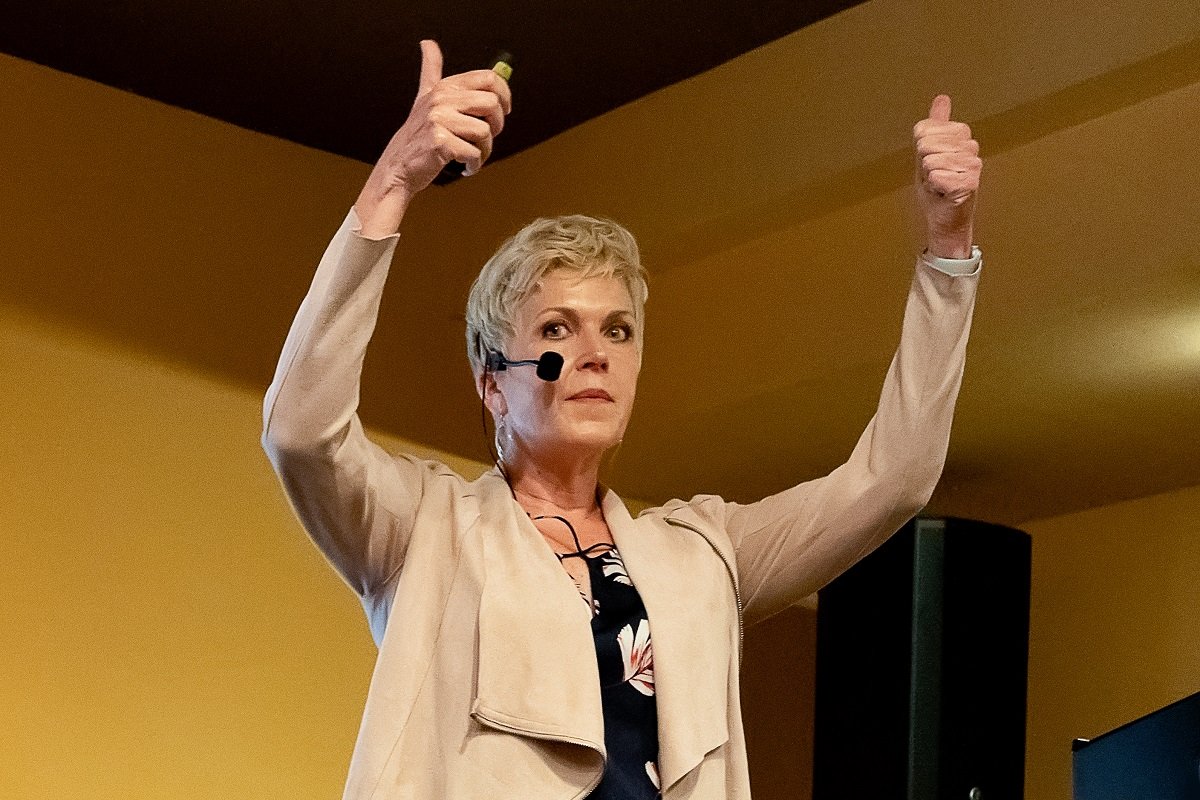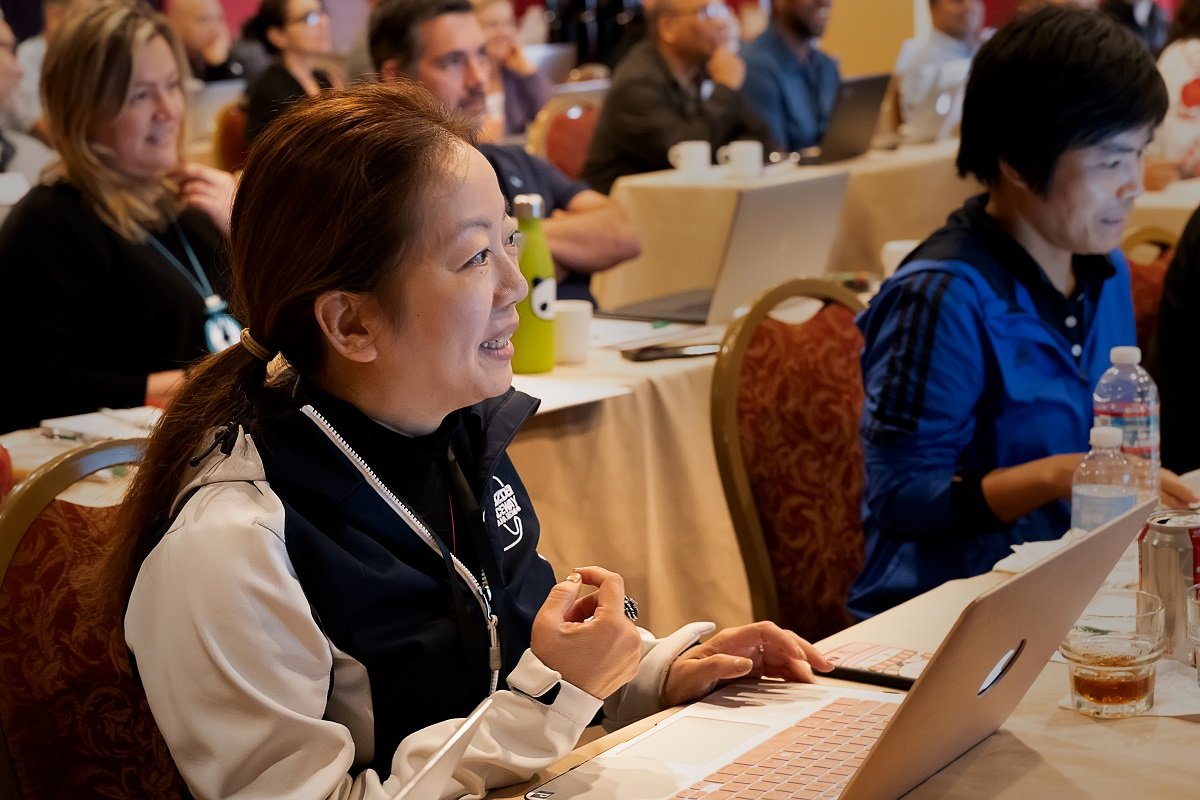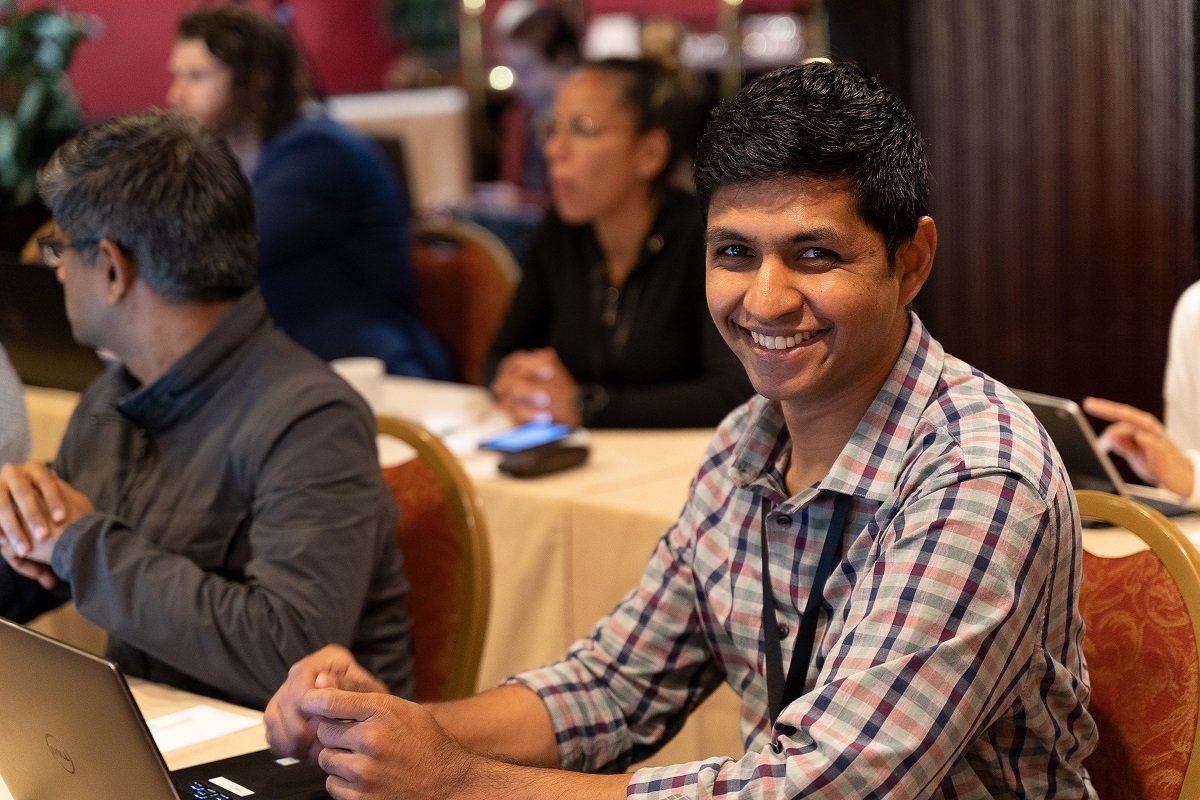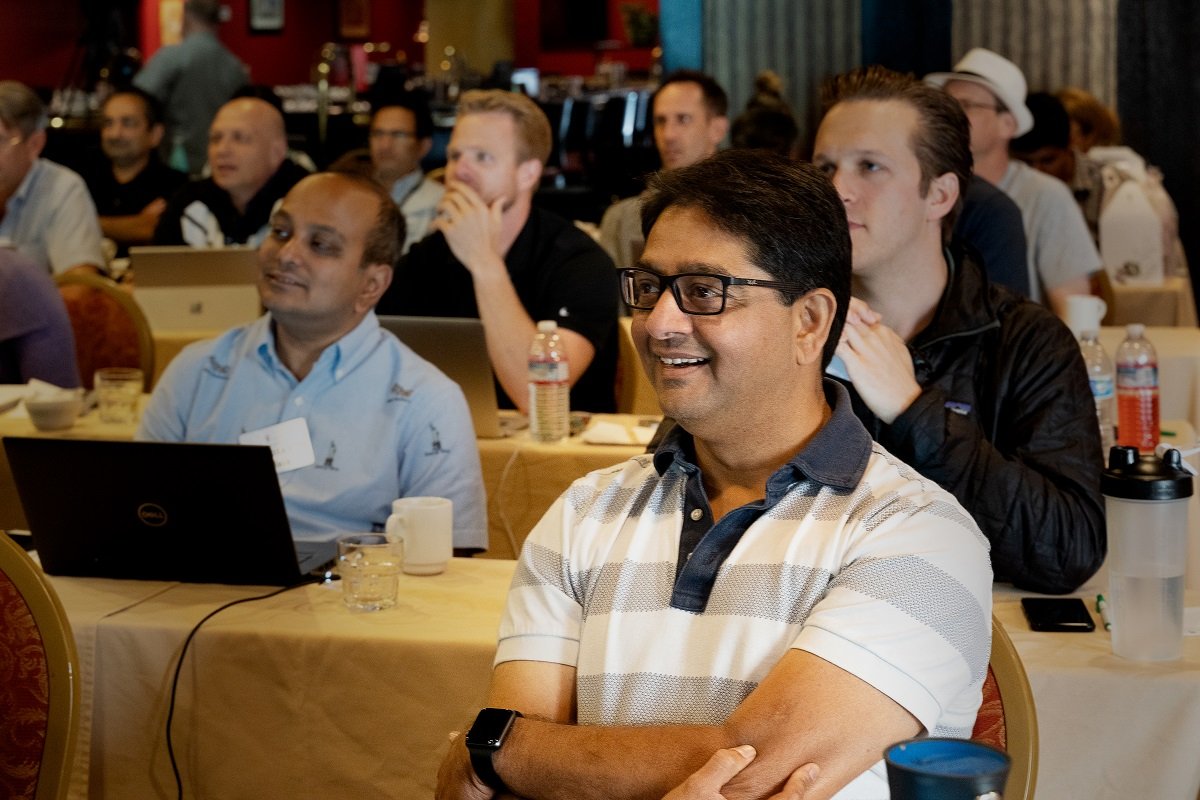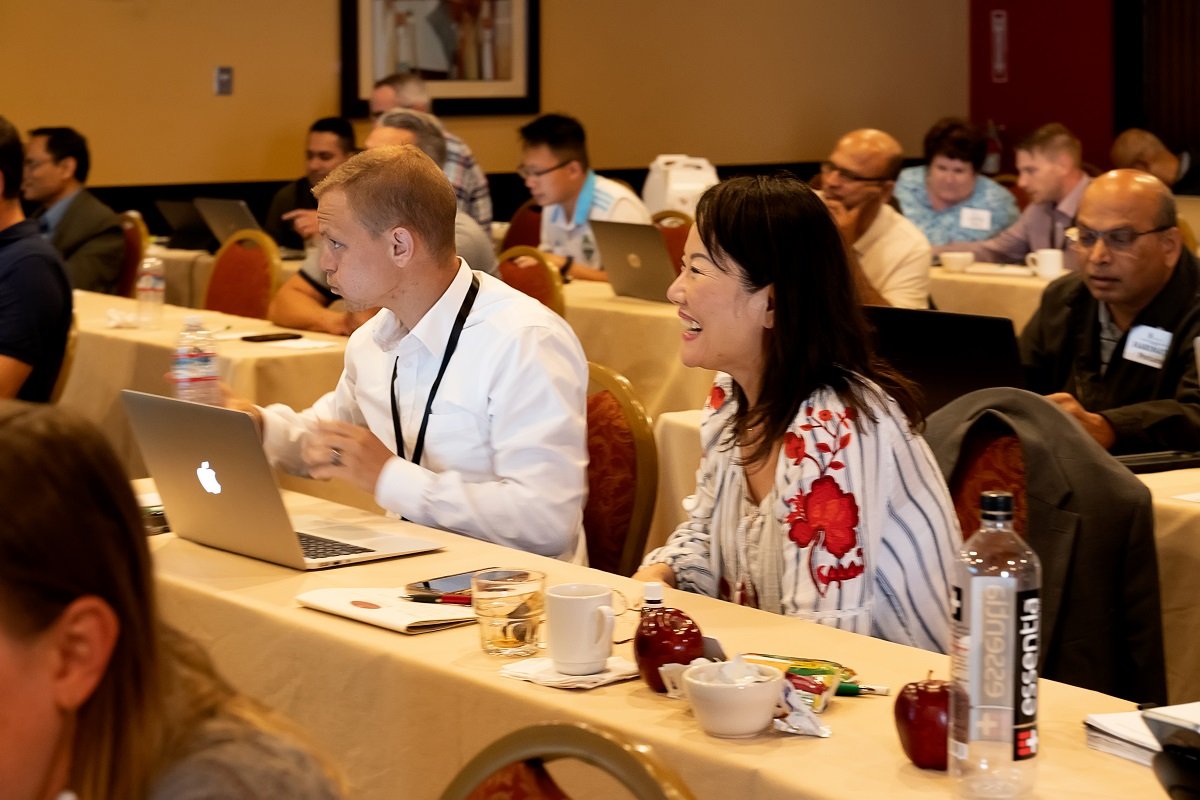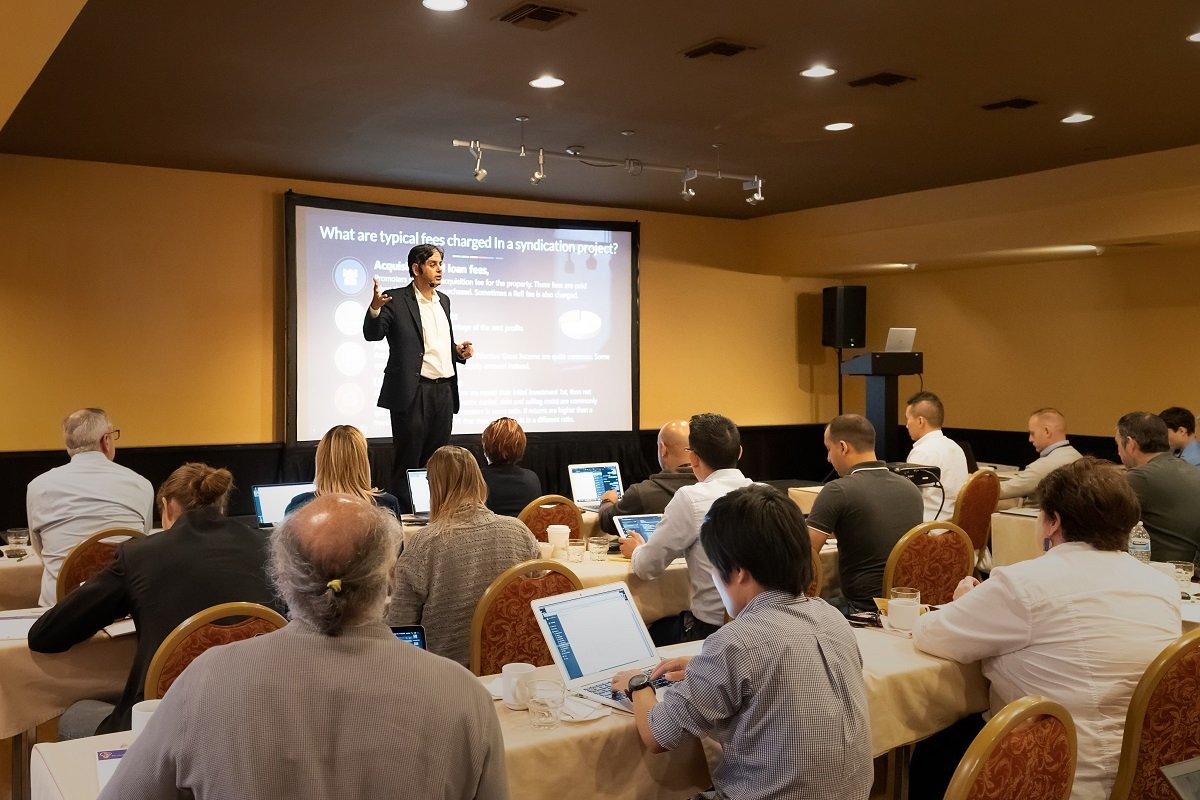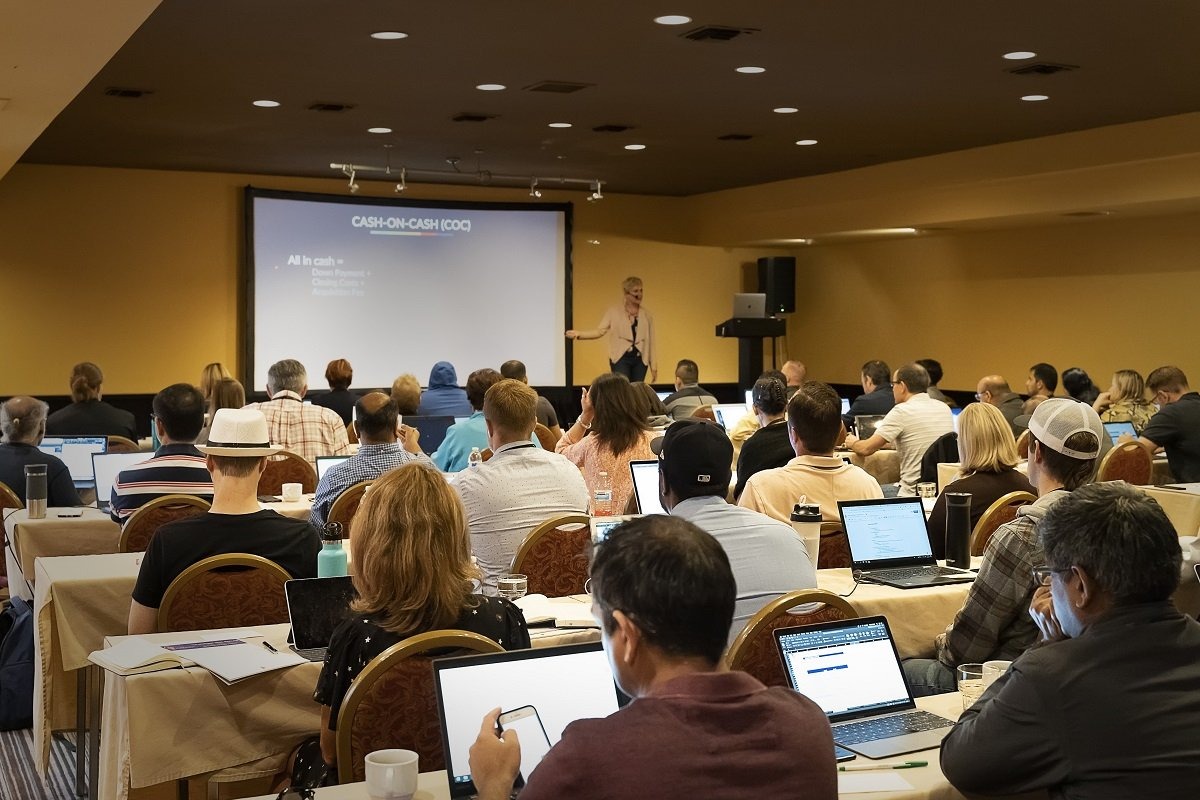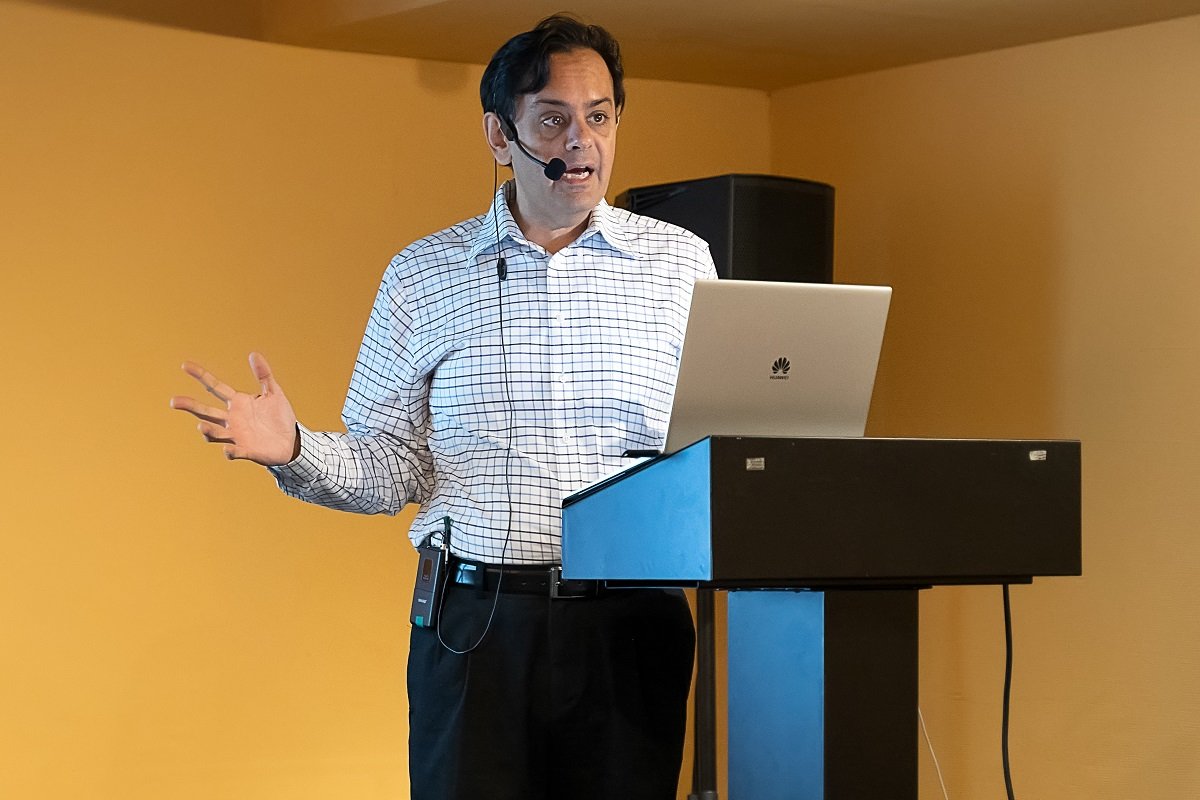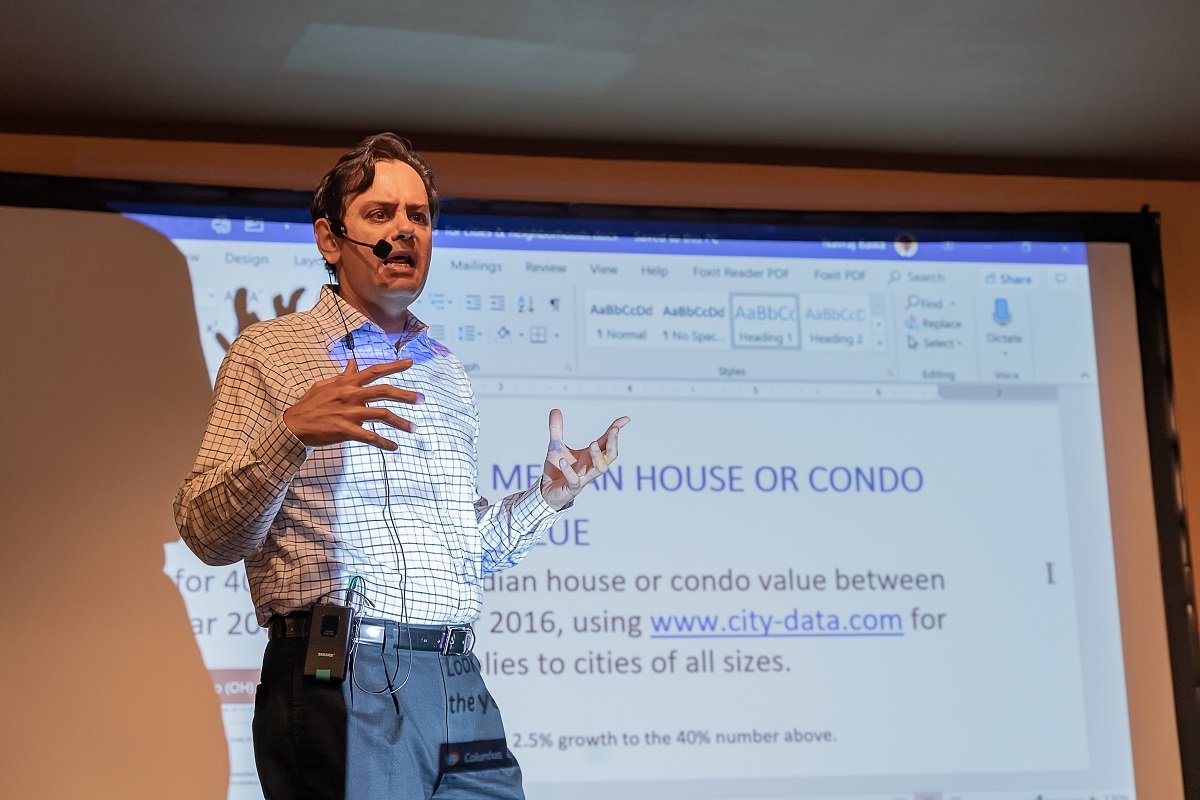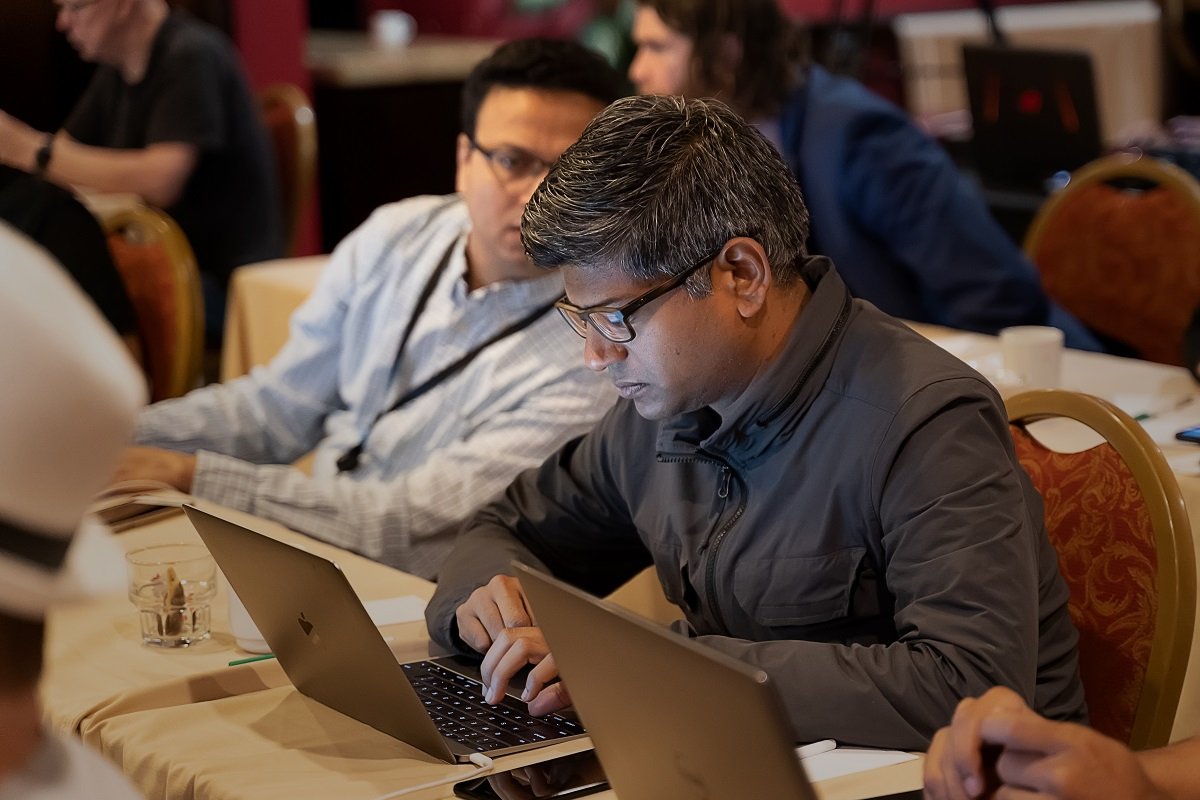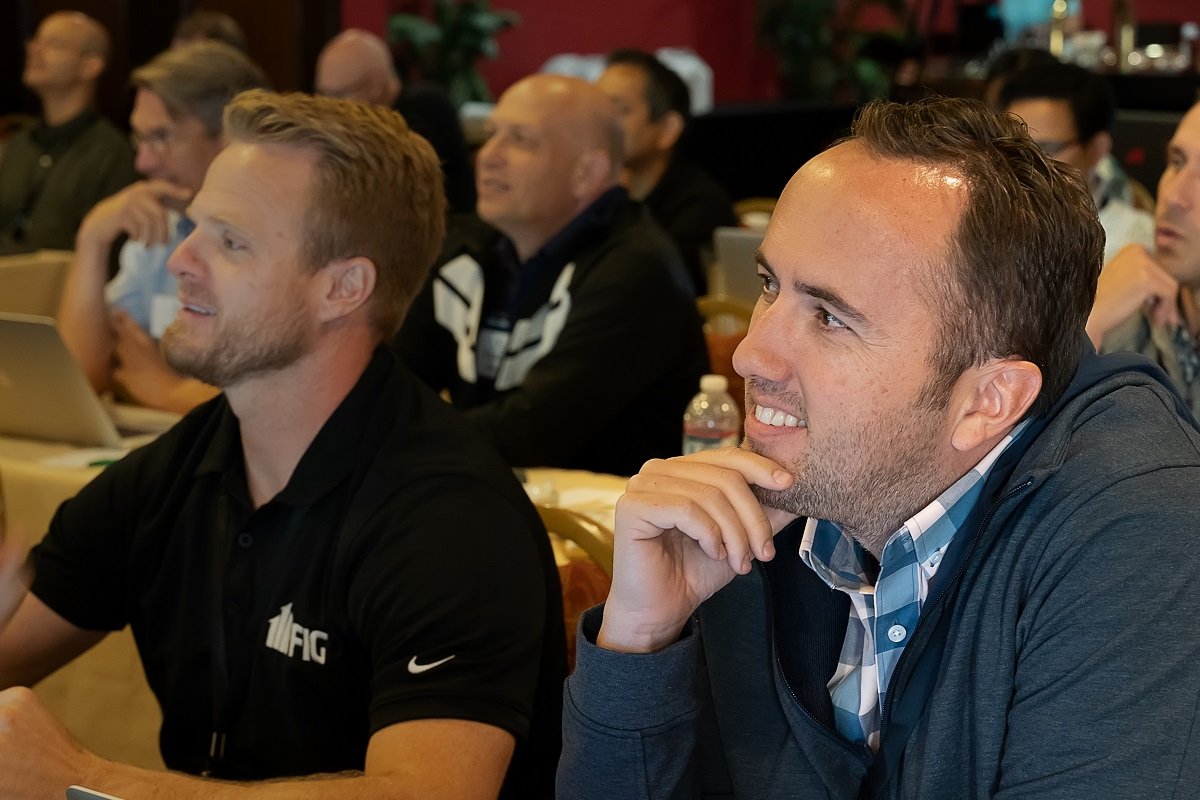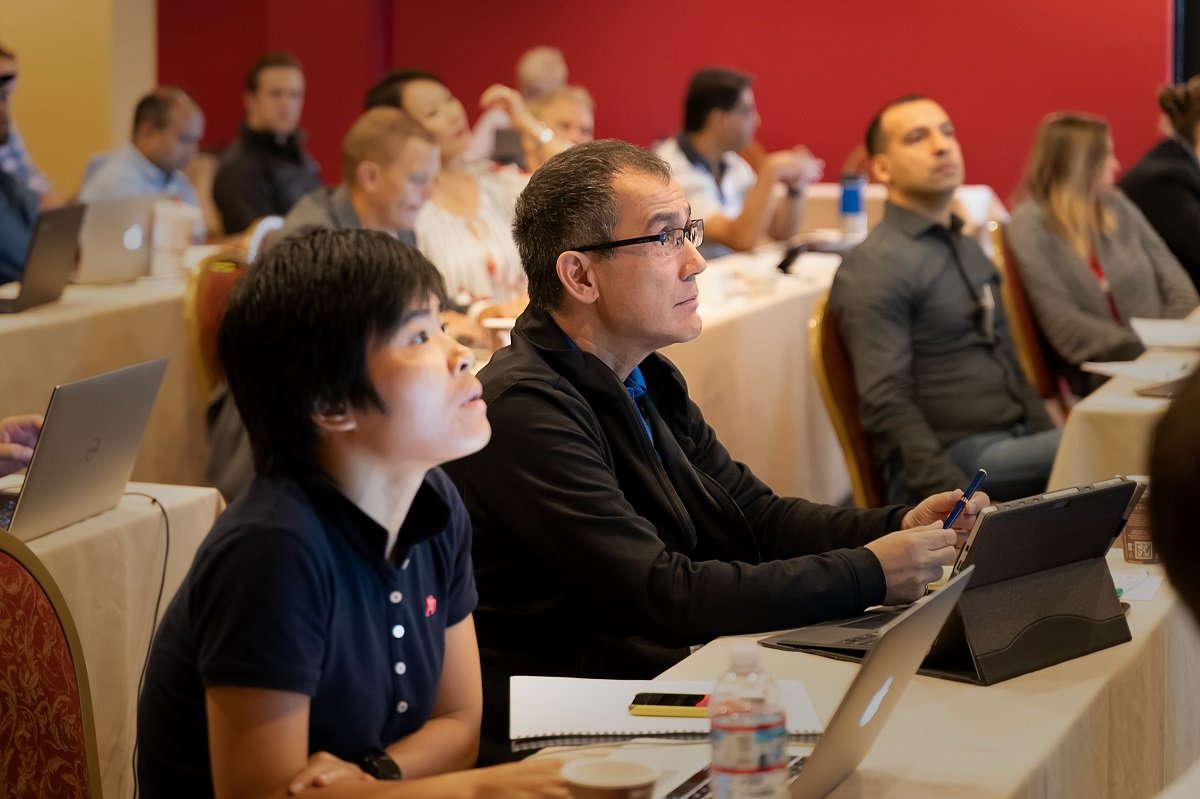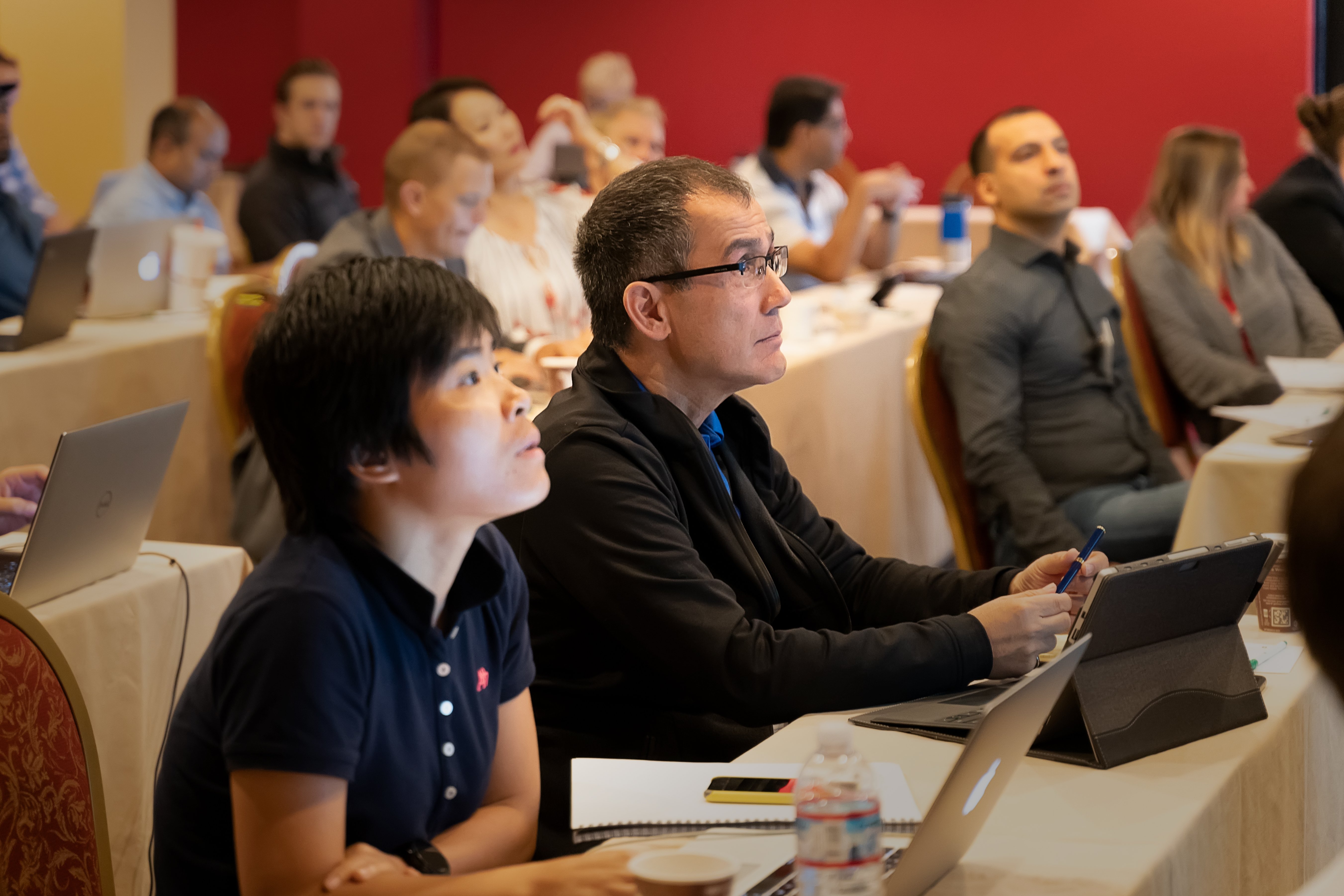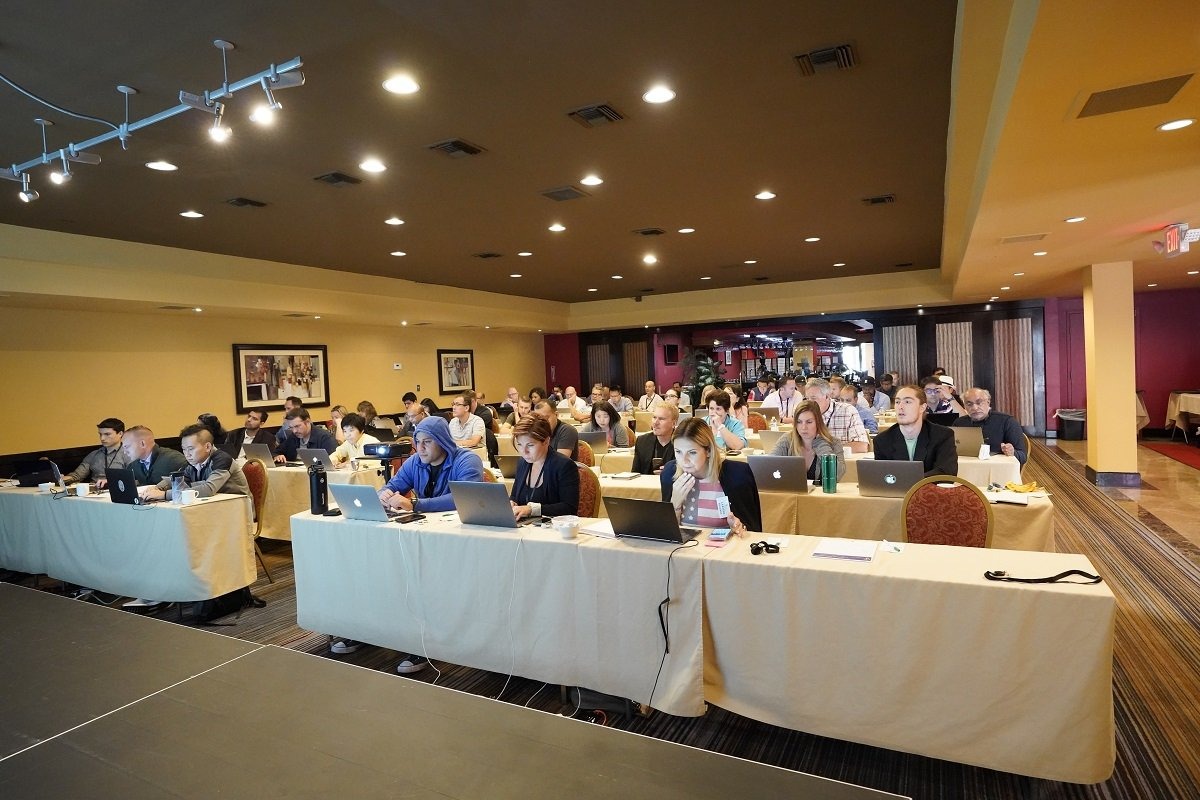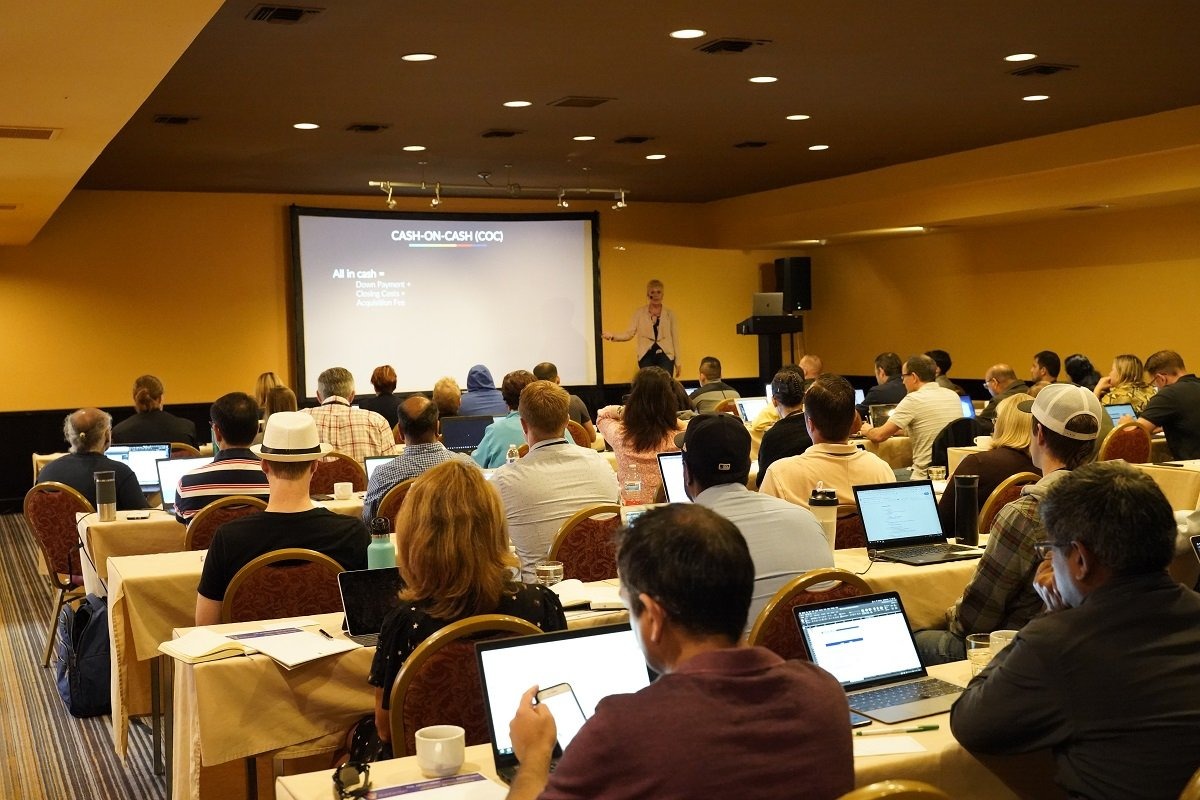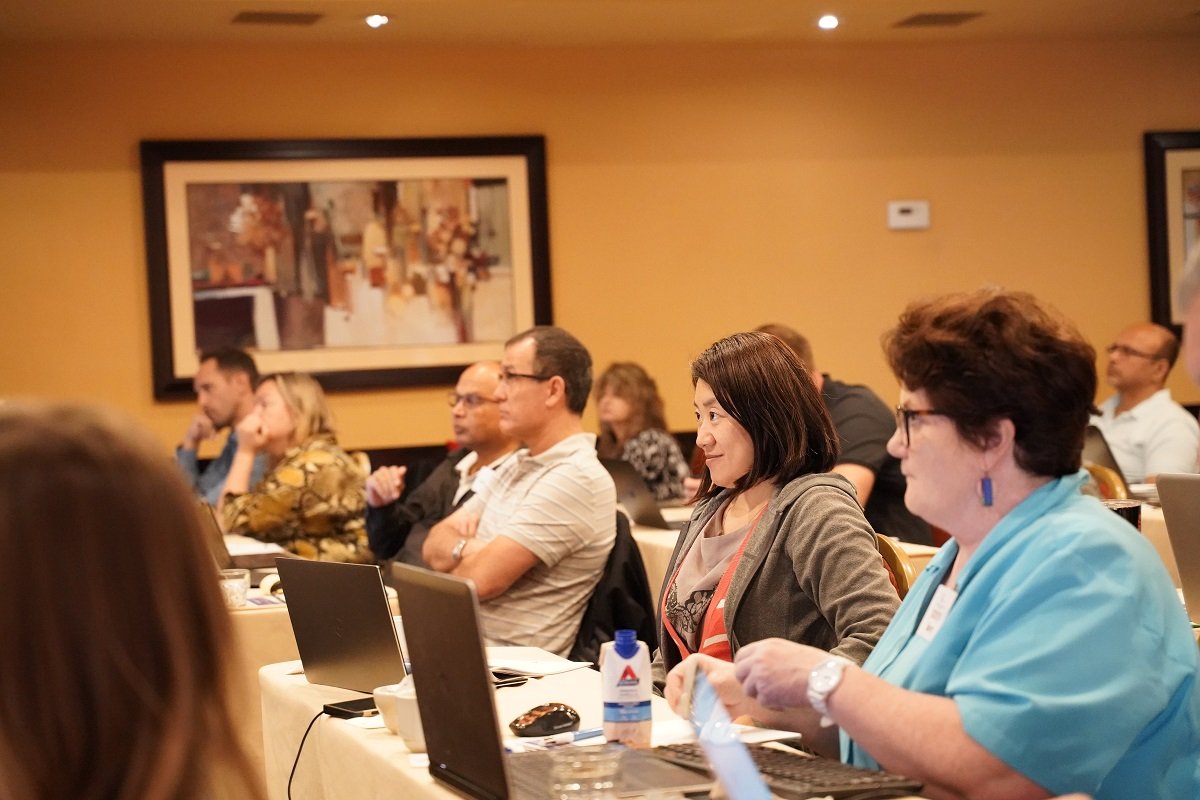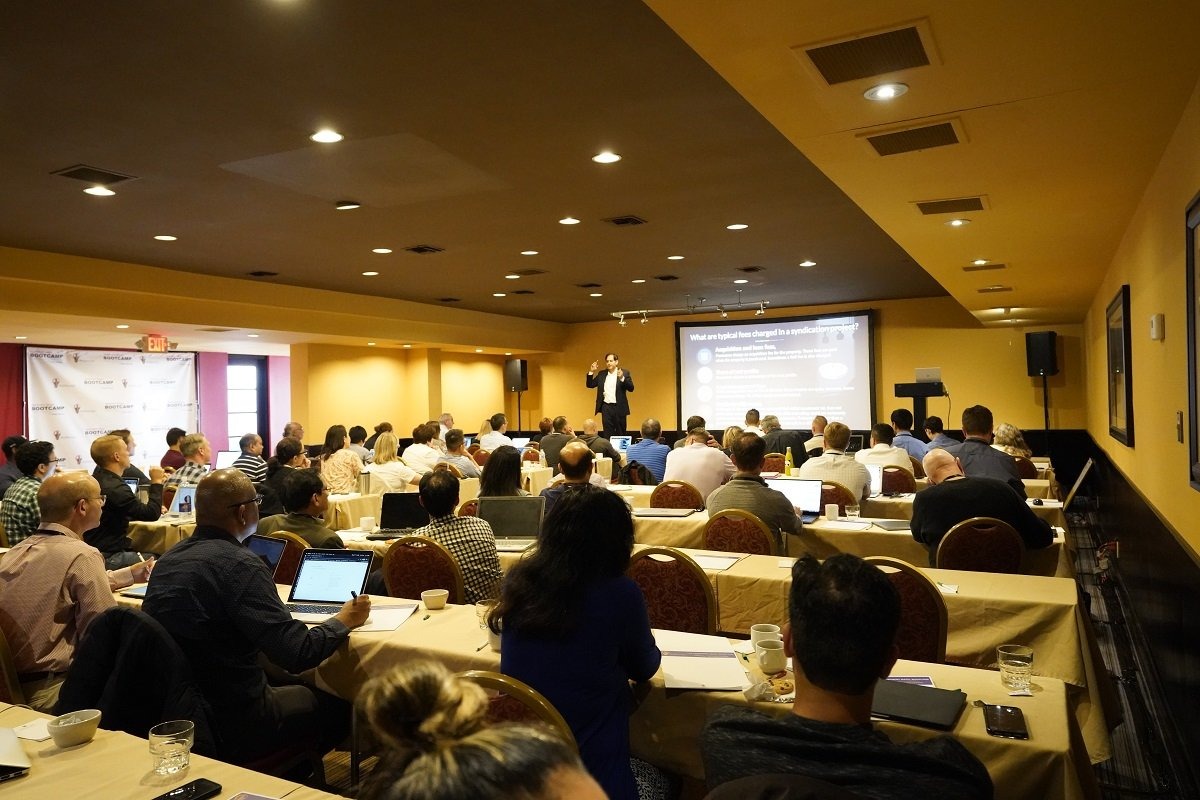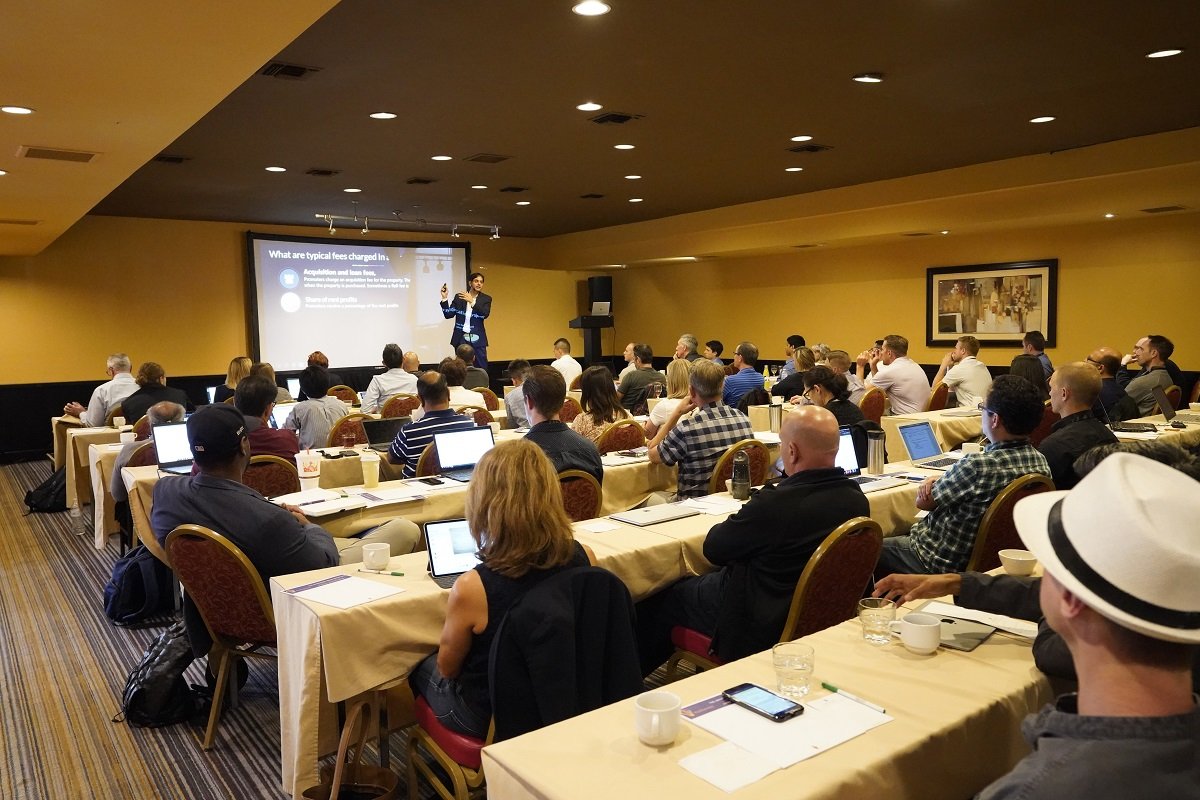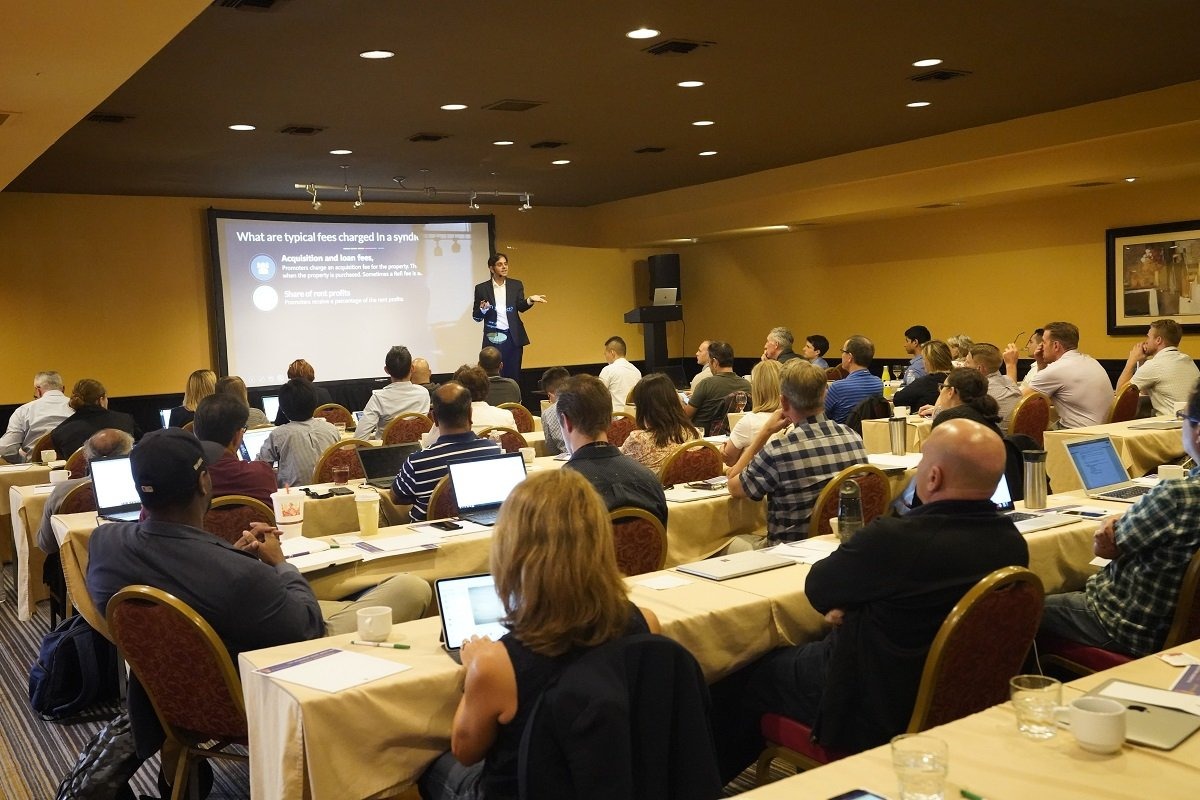 Choose Your Bootcamp Enrollment Option
Bonus 1: Digital Student Kit
Bonus 2: Underwriting Template
Bonus 3: Data Reports For Your Metro
Bonus 4: Private Facebook Group Access "The Magic of Multifamily Secret Society"
Bonus 5: 30 minute Private Coaching With Neal Bawa ($250 value)
Bonus 6: MMR (Monday Morning Report)
Bonus 7: Mega Marketing Video
Bonus 8: Hiring Virtual Assistants Video
Bonus 9: Secrets of Successful Apartment Syndication
Bonus 10: Previous bootcamp video access
Bonus 11: VIP Social Mixer With Neal and Anna
ELITE
$3997
BEST VALUE!!!
You get access to your live class recordings, lots of extras, too many to list here. But he doesn't offer any other classes, no mentorship program. He doesn't have to. The info he gives will melt your brain. You don't need anything else to get started. If you want your hand holding through the process there are good mentors out there. But you won't find one for this price… (read more)
Stephen Fahey, BiggerPockets Review, March 2019

Each of our teachers brings a specific skill set to Multifamily University, as well as their experience buying and managing apartment buildings.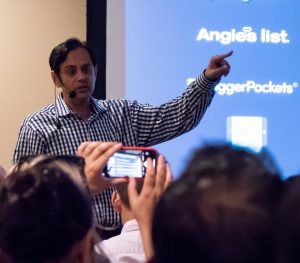 Neal Bawa
Founder & CEO Multifamily University
Neal Bawa is Founder and CEO at Grocapitus Investments, a commercial real estate investment company. Neal sources, negotiates and acquires commercial properties across the U.S. He is a sought after speaker at Multifamily events, IRA events & MeetUps across the country and gets rave reviews from his presentations and training sessions.
Nearly 4,000 students attend his multifamily seminar series each year and hundreds attend his Apartment Magic Bootcamp
Founder of the largest Multifamily Investing MeetUp network in the U.S.
Accomplished single family and multifamily investor
Owns single families, duplexes, tri-plexes and quad-plexes in CA and IL.
Active and passive investor in multifamily and commercial syndications in TX, NC, KS, OH, NV, UT, FL and IL.
Taught Fundamentals of Multifamily investing, Real Estate Trends and Deal Analysis to 2000+ students, including investors from three different IRA companies
Raised tens of millions of dollars to buy  student housing and multifamily projects
Neal is a backyard tomato farmer and a protein diet health nut. He believes in positivity and Karma. He is passionate about cricket and the enormous potential of self-driving electric vehicles to solve the global climate crisis.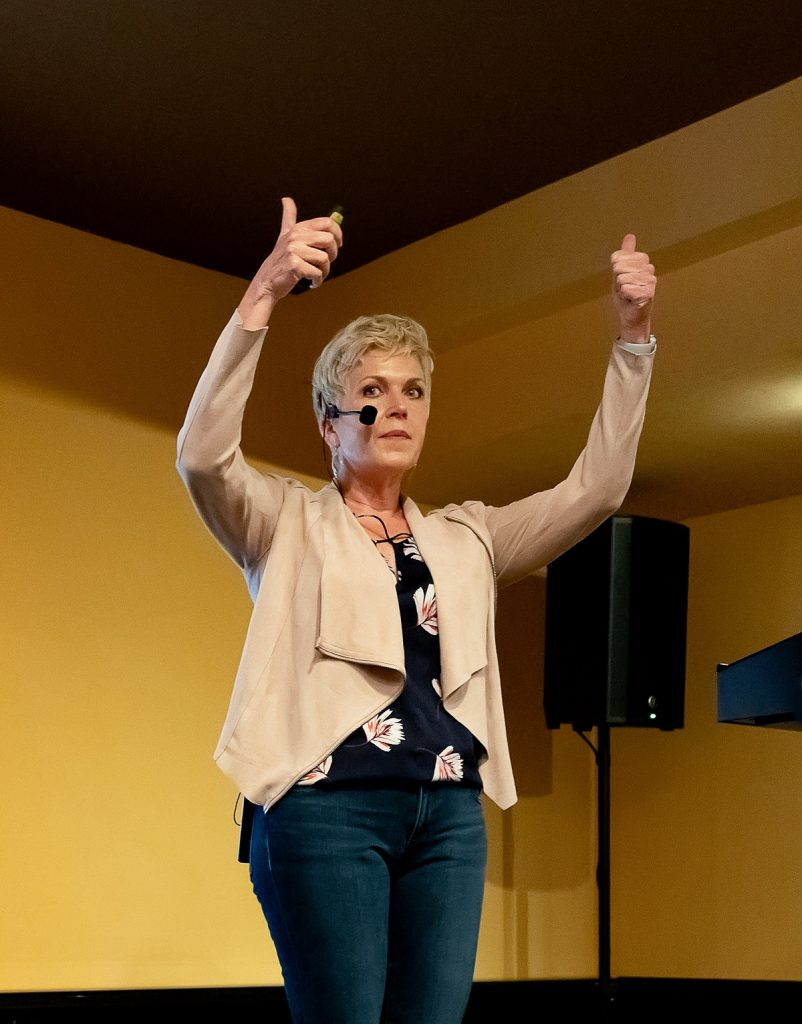 Anna Myers
VP, Grocapitus
Anna Myers serves as Vice President at Grocapitus, a commercial real estate investment company in the San Francisco Bay Area. Anna is a third generation commercial real estate entrepreneur who applies her 25+ years of experience in technology and business to finding, analyzing and asset managing commercial properties in key markets across the U.S. Together with her business partner Neal Bawa, they approach real estate as data scientists to create compelling profits for 1000+ investors.
As the lead underwriter for the company, Anna also teaches deal analysis for Multifamily University both monthly via webinars as well as quarterly in Boot Camps. Anna hosts weekly webinar events featuring top speakers in real estate. As the asset manager for the Grocapitus portfolio, Anna again brings the data driven approach to track and insert optimizations to the properties to help drive property performance and investor returns. Anna regularly speaks on podcasts, webinars and at
conferences about topics including Asset Management, Deal Analysis, Real Estate Trends, Opportunity Zones and How to 1031 into a Multifamily Syndication.
Related to Syndication with Grocapitus, Anna and Neal have successfully completed Equity Raises of 25 Million dollars for Multifamily Acquisitions in the la