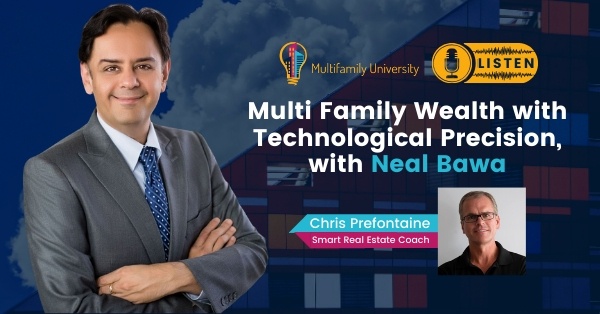 Neal Bawa is CEO / Founder at Grocapitus, a commercial real estate investment company. Neal sources, negotiates and acquires Commercial properties across the U.S., for 200+ investors. Current portfolio over 1000 units, projected to be at 2000 in 12 months. The portfolio includes Multifamily and student housing properties in 6 U.S. states.
Neal also serves as CEO at MultifamilyU, an apartment investing education company. He speaks at events & meetups across the country. Nearly 4,000 students attend his multifamily seminar series each year and hundreds attend his Magic of Multifamily boot camps. Thousands hear his podcasts and he has been featured in over a dozen podcasts and radio shows. His management techniques and revenue optimization techniques for Multifamily are considered unique in the industry.
Neal is the co-founder of the largest Multifamily Investing Meetup network in the U.S. (BAMF), a group of investors that has over 3000 members. He has taught the Fundamentals of Multifamily investing, Real Estate trends and deal analysis to 1000+ students, including investors from three different IRA companies. He raises over $12 Million dollars a year for his projects.
What you'll learn about in this episode:
How Neal first got involved in real estate investing, as part of his previous job as a Chief Operations Officer
Why Neal started teaching his multifamily skills through his meetup, and how he grew the meetup to almost five thousand members
Why Neal applies practical and effective business principles to his multifamily investment building
Why Neal strives to be transparent with his methods, and why he is honest about his failures
How Neal's online and in-person meetups work, and what information and data Neal provides to the audience
Why Neal left India and moved to the United States in 1997, and how he rapidly grew his meetup
Why Neal considers his greatest success and greatest failure to have come from the same project
Why it's important to buy your investment projects based on what's happening today and not what might happen tomorrow
How to get free multifamily resources from Neal, and how to get access to his accelerated bootcamp series
What key daily activities Neal pursues to be as productive and focused as possible in his work
FEATURED INVESTMENT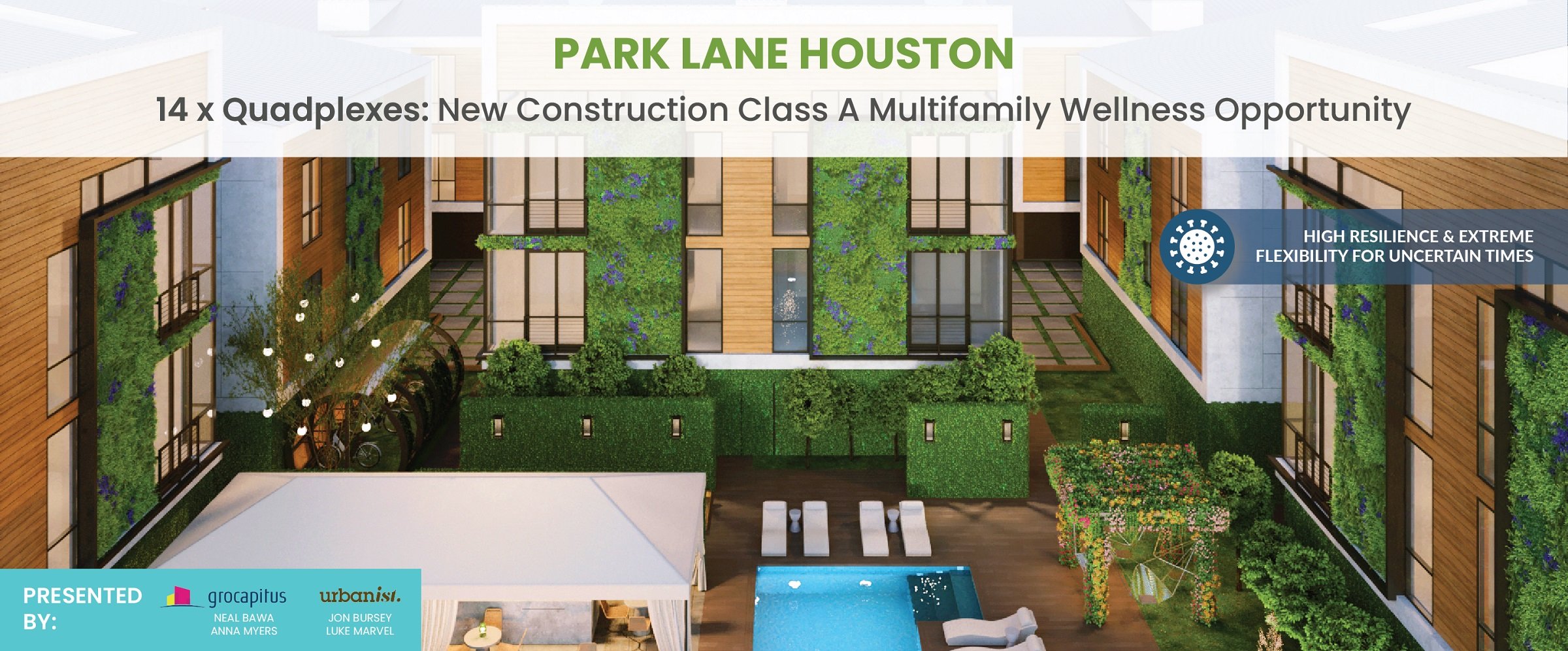 New Construction Class A Multifamily Wellness Opportunity
28.1% Projected AAR
Investor-Friendly Short-Term Project
Multiple Exits with Innovative No Debt Option
Affordable Luxury in an Upscale Modern Design
Corona-Resistant Features
* This investment is open to accredited investors. To learn if you can invest if you are non-accredited click here.