U.S. Multifamily Late 2019 Outlook
Performance, Growth and a whole lot of worry
MONDAY, JAN 7th
6 PM Pacific | 9 PM Eastern
What are the Multifamily Market Trends in 2019?
How is the avalanche of new supply affecting the market?
What can you expect from Cap rates and loans for Multifamily and Commercial?
Will the economy continue to act as a tailwind to Multifamily?
Neal will also discuss other key market trends specific to Multifamily:

Where can Investors find value as the Market shifts?

Should you buy smaller apartments (studios and 1 bed) or larger ones (2/3 bed)?

Why developers are making the housing crisis much worse with their choices?

How can loan reductions due to rising interest rate affects Multifamily refinance?

How regulation is killing multifamily development (and raising prices for existing apartments)?

Millennials want Exurbs, not Suburbs.

San Francisco Bay area rent trends in 2018.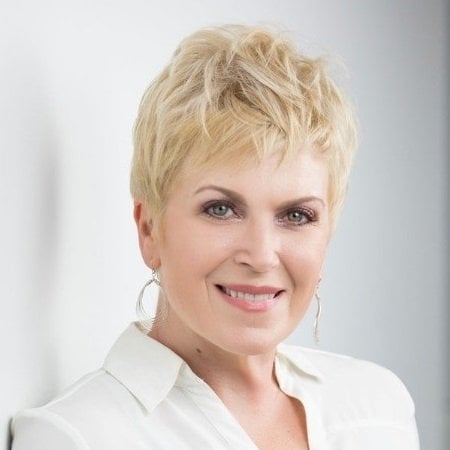 Anna Myers
VP, Grocapitus Investments
Anna Myers serves as Vice President at Grocapitus, a commercial real estate investment company in the San Francisco Bay Area. Anna is a third-generation commercial real estate entrepreneur who applies her 25+ years of experience in technology and business to finding, analyzing, acquiring and asset managing commercial properties in key markets across the U.S. Together with her business partner Neal Bawa, they approach real estate through a data science lens to create compelling profits for 1000+ investors.
As the lead underwriter for the company, Anna teaches deal analysis for MultifamilyU in quarterly Boot Camps. MultifamilyU is an apartment investing education company owned by the principal Neal Bawa. Also via MultifamilyU, Anna hosts weekly webinar events featuring top speakers in real estate. Anna is regularly interviewed on podcasts in the industry, with over 25 podcast appearances so far in 2019. Anna Myers also co-hosts two monthly Real Estate Investor Meetups in the Bay Area with over 1000 members.
Related to Syndication with Grocapitus, Anna and Neal have successfully completed Equity Raises of 25 Million dollars for Multifamily Acquisitions in the last 12 months, resulting in over 1300 units purchased. They are on track to close another 1300 in the next 12 months. As the asset manager for the Grocapitus portfolio, Anna again brings the data driven approach to track and insert optimizations to the properties to help drive property performance and investor returns
"What if I can't attend the live webinar, but want to learn how to benefit from  opportunity zones?"
You don't have to be present for the live webinar to get all the benefits from this awesome training. Register and watch the replay video at your convenience. We know your life is busy, and we design our training to work within your schedule. 
WHAT OTHERS SAY ABOUT NEAL'S TRAINING

Neal's presentation was filled with invaluable information that is not readily available to the average investor. This group takes you to the elite level of investing. Many many hours of research must have gone into this presentation! Thank you guys for sharing it with me!!"
– Carlos Molina

Neal is an expert in real estate and rentals. He is the best teacher I have met in the last 3 decades and he is willing to share his knowledge to all attendees, including some potential competitors down the road. Thank you, Neal."
– Eugene Sussli

"I've seen Neal Bawa present this content once before and it was without any doubt one of the the best real estate presentations of the year. The market overview is very well researched and both high level and very specific. A cant-miss presentation if you are considering buying or selling real estate this year!"
– Chris V, Stockton CA
U.S. Multifamily Late 2019 Outlook
Performance, Growth and a whole lot of worry
MONDAY, JAN 7th
6 PM Pacific | 9 PM Eastern
LET US HELP YOU RECEIVE
MORE PASSIVE INCOME