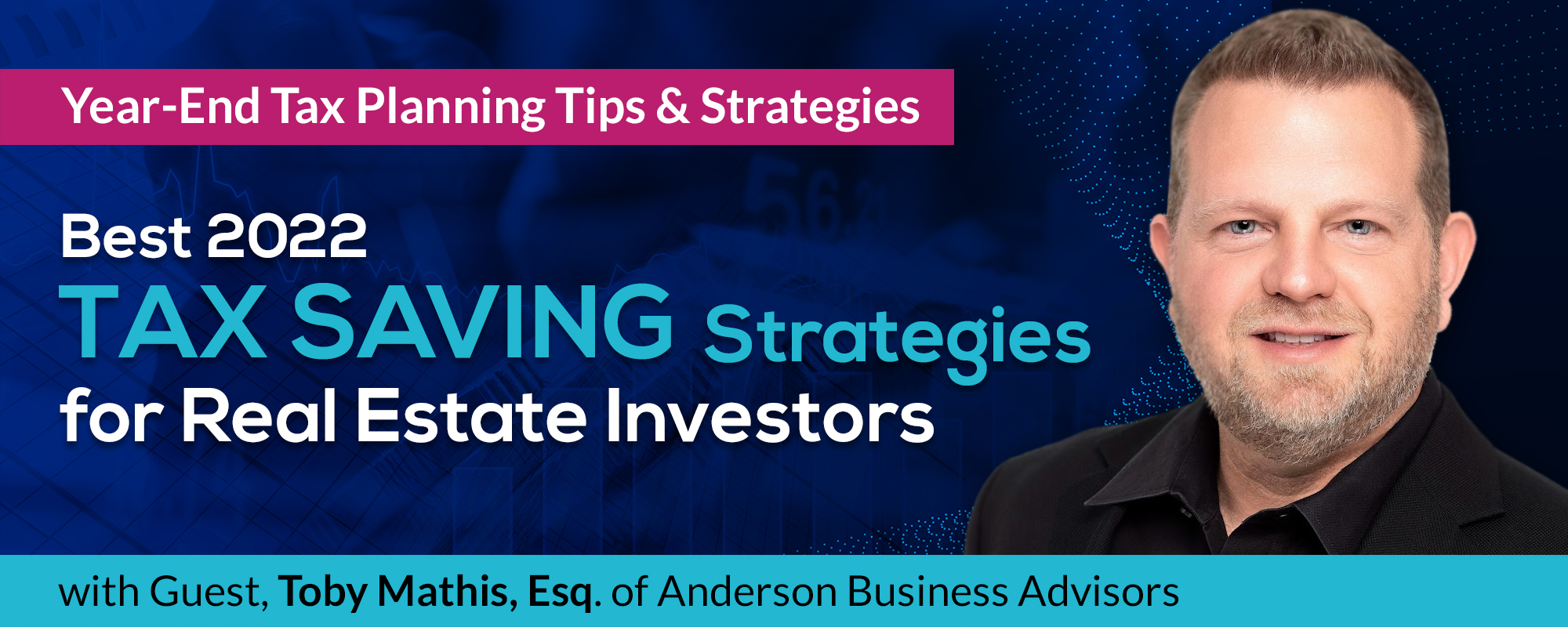 Where should we send your
Best 2022 Tax Saving Strategies for Real Estate Investors

webinar replay access information?
Privacy Policy: We hate spam and promise to keep your email address safe.
Value of projects (as completed value)
Community members in our facebook groups
The average American pays 30% or more of their annual gross income in taxes. 
Think forking over 30% or more of your gross income is too much?  Yeah, we do too. That's why we're hosting a free webinar to help real estate investors keep more in their pockets and less in Uncle Sam's.
There's no reason to pay more of your hard-earned money to taxes than you have to.
As the owner of 130 single-family properties, commercial buildings, and warehouses, Toby is in the trenches of investing. He helps investors like you claim all the tax deductions they deserve to maximize their real estate profits.
The tax code has a million exceptions and regulations, which can be a confusing mess to most people. Toby will help you understand what you need to know so  you won't miss any of the most important deductions.
You'll be shocked by what you discover about lowering your taxes this year and for years to come in this eye-opening webinar.
Be ready with your questions, Toby will be answering them live at the end of the presentation.
What You'll Discover On This Live Webinar
Year-round tax planning for real estate from Airbnb to long-term rentals –Toby will show you the tax implications of your property, how to maximize them, and what those implications may mean in the future.
Key depreciation and cost segregation strategies – Use these to help maximize your real estate investment returns.
One easy way to take massive deductions at the end of the year, whether you are W-2, 1099, or own a business  – This one will surprise you!
Discover last-second strategies to keep more of your rents and gains – Keep more of your valuable income in your pocket.
Join our free webinar to learn how to reduce your tax liability and leave more money in your pocket this tax year… and for years to come.
Best 2022 Tax Saving Strategies for Real Estate Investors
Where should we send your
Best 2022 Tax Saving Strategies for Real Estate Investors

webinar replay access information?
Privacy Policy: We hate spam and promise to keep your email address safe.
Meet Your Presenter and host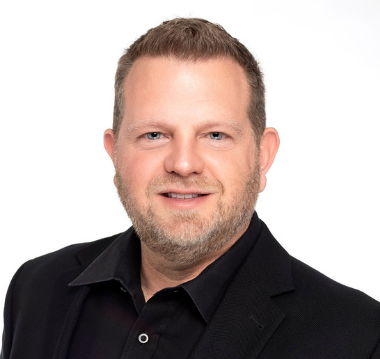 Toby Mathis, Esq.
Founding Partner, Attorney, Author & Business Tax Expert Anderson Advisors
Toby Mathis is a founding partner of Anderson Law Group and current manager of Anderson's Las Vegas office.
He has helped Anderson grow its practice from business and estate planning to a thriving tax practice and national registered agent service with more than 18,000 clients.
In his work as an attorney, he has focused exclusively on areas of small business, taxation, and trusts. In addition, Toby was the past director and host of the longest-running local business radio program on KNUU in Las Vegas "The BOSS Business Brief".
He sits on the board of directors for several companies and was recently appointed to the local board of Entrepreneurs' Organization, a worldwide association of owners of successful businesses. He has authored more than 100 articles on small business topics and has written several books on good business practices, including first, second and third editions of Tax-Wise Business Ownership and 12 Steps to Running a Successful Business.
Anna is a third-generation commercial real estate entrepreneur who applies her 25+ years of experience in technology and business to finding, analyzing, acquiring and asset managing commercial properties in key markets across the U.S. As a tech geek and systems architect, Anna is known as the "Chief Plate Spinner" at Grocapitus. She collaborates with her business partner, Neal Bawa, to implement systems and processes that strive for efficiency and scalability both within the company as well as throughout their portfolio.
As the head of acquisitions for the company, Anna teaches underwriting and deal analysis for MultifamilyU in quarterly Boot Camps. MultifamilyU is an apartment investing education company owned by the principal, Neal Bawa. Also via MultifamilyU, Anna hosts weekly webinar events featuring top speakers in real estate. As the head of asset management for the Grocapitus portfolio, Anna brings a data-driven approach to track and insert optimizations to the properties to help drive property performance and investor returns. Anna regularly speaks on podcasts, webinars and at conferences covering topics including Asset Management, Deal Analysis, Real Estate Trends, Opportunity Zones, How to 1031 into a Multifamily Syndication, and much more.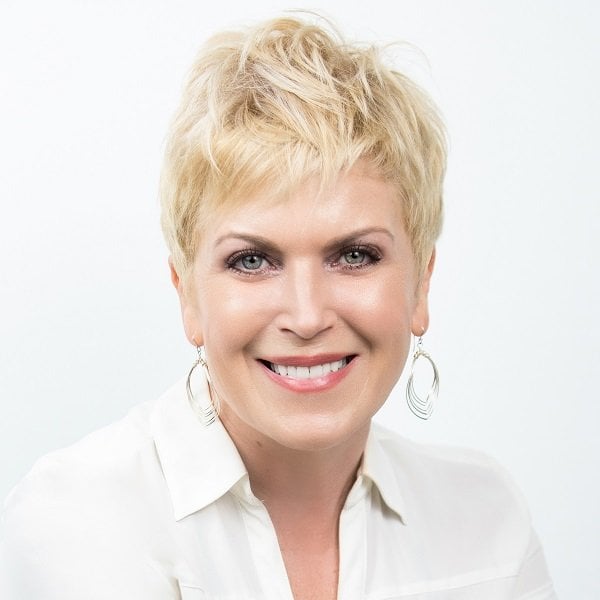 Anna Myers
Chief Operating Officer
Grocapitus Investments
What Do Savvy Investors Say About Neal Bawa?
I find it very evident that you folks have done extensive research on factors influencing real estate.   I love your analysis of migration trends and discussion on specific locations/cities and economic drivers and growth areas. I've watched a number of your webinars and I find your analysis and information very informative and applicable and appreciate your presentations.  I would highly encourage anyone interested in learning about real estate investment or syndication opportunities to review your webinars and information.

Neal, that was HANDS Down one of THE best webinars I have attended (virtually) in 2021!  As a REIA owner and always looking for up-to-date, relevant, usable information, as well as a wealth of resources, I was completely engaged and excited. The design was great. The presentation, in my opinion, is always excellent.  You are a natural educator.  You have a gift of presenting that helps people want to learn more!
Personally, I had many AHAs!

I am a faithful attendee of all the webinars presented by Neal Bawa and Anna Myers. I always learn something and they send my brain spinning in many directions. The knowledge Neal presents on all things real estate is priceless. Whether it is "climation" or "tokenization" the facts and data are always accurate. It would be foolish of me to pass on the opportunity to receive the down-to-earth wisdom provided and freely given by Neal and Anna. Neal Bawa is the epitome of real estate knowledge, which I trust implicitly. Thank you for sharing it with me.

I find Neal Bawa's presentations to be of high quality and entertaining to some extent.  They are packed full of great insight and there is a good interaction between Neal and his listeners.  There is always time for questions and answers.

I love Neal's Presentations, they are very insightful and always innovative. There are so many things I agreed with and several new thoughts that I feel could be revolutionary. Since Covid we are seeing massive changes in many industries and the data in this presentation supports it. Keep up the great work, it is so wonderful to participate in.

Neal's presentations always hit the mark. Factual, data driven, NO BS actionable insights that any investor and learner can use and benefit from.  The thought leadership and analysis was very thorough and thought provoking, just as we have come to expect from Grocapitus and MultifamilyU. Using these holistic insights investors can position themselves well for present and future opportunities.

Best 2022 Tax Saving Strategies for Real Estate Investors
Where should we send your
Best 2022 Tax Saving Strategies for Real Estate Investors

webinar replay access information?
Privacy Policy: We hate spam and promise to keep your email address safe.
What Do Savvy Investors Say About Our Webinars?
I have been involved in a few Real Estate Programs both Single Family Homes & Multifamily & found your program is more comprehensive in a short period of time & way less expensive.

Thanks for the seminar and follow-up. You stand out from other gurus. Your presentation was content-rich and up to speed with Silicon Valley styles – open, techie, and sharp. I like your process to select the Property Manager the most. It's like picking a babysitter. If we do our homework to find a good babysitter, it gives the peace of mind. Otherwise, we spend more time managing bad ones. My A-ha from your seminar is why do we compromise to fit their styles when we have the choice to hire them or not in the beginning. Looking forward to joining your next event.

I think you guys did a great job presenting the content with clarity and in an organized matter. I have not been to other seminars on this topic, but I still can tell that your presentation must be better than others, just by the experience of having seen other speakers in other types of seminars.

Wow! The thoroughness of the presentation was exceptional. Regardless of where you are in your real estate investing career, you would have learned something at this presentation. I left knowing how to better analyze markets, which will leave me making smarter and more profitable investments! Thank you.

Very interesting and well-researched presentation! Not only will I be incorporating these upcoming disruptive trends into our future investments, I also plan to tweak our existing real estate and stock portfolio to maximize future returns and reduce risk.

I just want to reach out and thank you for all your insights. I feel like a young padawan learner in this real estate syndication game. You have given my wife and I the perfect roadmap to generate a treasure map of the U.S. and to make data-driven decisions so we can remove the emotions out of our choices in the markets we are investing in. I feel like I have had a light saber with my software developer / data-science background and you just taught me how to use the force. I really look forward to learning so much more from you.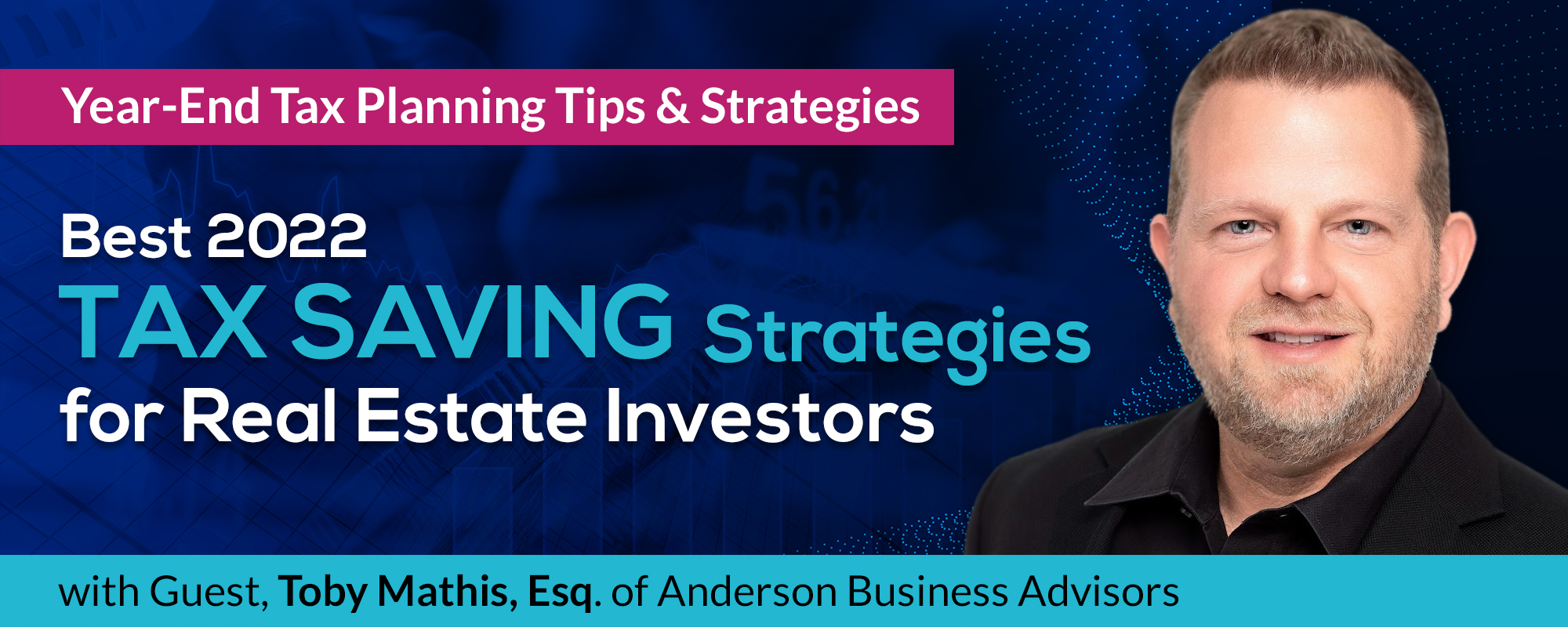 Where should we send your
Best 2022 Tax Saving Strategies for Real Estate Investors

webinar replay access information?
Privacy Policy: We hate spam and promise to keep your email address safe.

LET US HELP YOU RECEIVE MORE PASSIVE INCOME
Questions/Troubleshooting: info@multifamilyu.com
© Copyright 2020 | Multifamily University | All Rights Reserved