Free Webinar with Neal Bawa
2020 REAL ESTATE TRENDS
Midyear Update with COVID Impact
The data and insights investors need to know!

Can't attend live. No worries! Sign up and get the video replay via email.
Neal Bawa delivers a fast, fact-driven, and entertaining talk about key trends you ABSOLUTELY MUST know about for your investing survival in a world that has been turned upside down by COVID-19. Get ready for eye-popping data and AHA moment after AHA moment. If there is one presentation you don't want to miss this year, this is it!
Take a Sneak Peek Inside Neal's Data-Focused Presentation…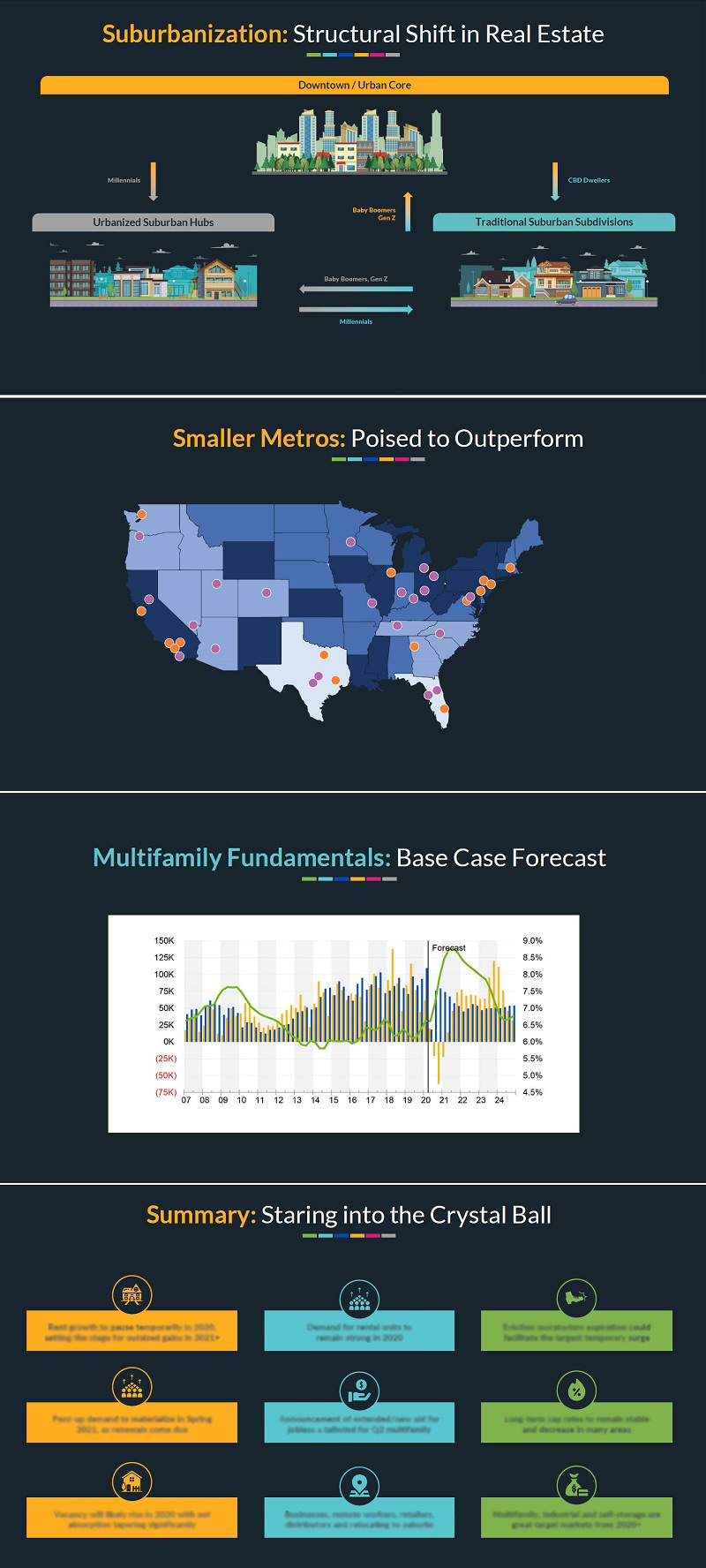 The 2020 U.S. Economy - Is A Rebound Imminent?
Which sectors have had the most job losses? How is unemployment impacting home prices?
Are Massive Evictions On The Way?
Will evictions hit crisis levels when the moratoriums expire? If so, which areas will be hardest hit?
Suburbanization
The shifting attitude about urban living and the massive migration to the suburbs and it's far reaching effects.
Commercial Real Estate
Implications for offices, retail, and industrial.
Multifamily Fundamentals And Forecast
Vacancy rate forecasts by class, rent growth by market and class, and a surprising market price forecast.
Crystal Ball Forecast
For rent growth, demand for rental units, evictions, cap rates, vacancy rates. Plus, the best asset classes for investors going forward.
WHAT OTHERS SAY ABOUT NEAL'S PRESENTATIONS
"The last session by Neal Bawa, 'INVESTMENT FORECAST FOR 2020 AND BEYOND: WHAT YOU REALLY NEED TO KNOW' was incredibly informative, and now I get why he goes by the nickname 'The Mad Scientist Of Multifamily' with all of the data that was presented. LOVE DATA!"

Heng Taing, Deal Maker Live
"Real Estate Trends was extremely relevant and informative in the ever changing investing landscape, backed up by current data and new points. Neal delivered the information in a light-hearted manner and welcomed any questions and clarifications.
His presentation not only helped me focus my next investing moves, but has caused me to re-evaluate my current strategies for the coming changes. Highly recommended."

"This was such a great webinar!!! Neal's wealth of knowledge and know how is unsurpassed in the field. The delivery is exceptional and keeps your interest elevated and you on the edge of your seat for the entire presentation. His market analysis and knowing the best markets to invest is truly amazing."

Founder and CEO
Grocapitus Investments
Multifamily University
Founder and CEO at Grocapitus Investments, a commercial real estate investment company. Neal sources, negotiates and acquires commercial properties across the U.S.
Nearly 4,000 students attend his multifamily seminar series each year and hundreds attend his Apartment Magic Bootcamp
Co-founder of the largest Multifamily Investing MeetUp network in the U.S.
Accomplished single family and multifamily investor.
Active and passive investor in multifamily and commercial syndications in TX, NC, KS, OH, NV, UT, FL and IL. 
Taught Fundamentals of Multifamily investing, Real Estate Trends and Deal Analysis to 2000+ students, including investors from three different IRA companies.
Raised tens of millions of dollars to buy student housing and multifamily projects.
Sought after speaker at Multifamily events, IRA events & MeetUps across the country.
Equity invested in Neal's real estate projects
Active community members in our multifamily meetup

Free Webinar with Neal Bawa
2020 REAL ESTATE TRENDS
Midyear Update with COVID Impact
The data and insights investors need to know!


LET US HELP YOU RECEIVE MORE PASSIVE INCOME