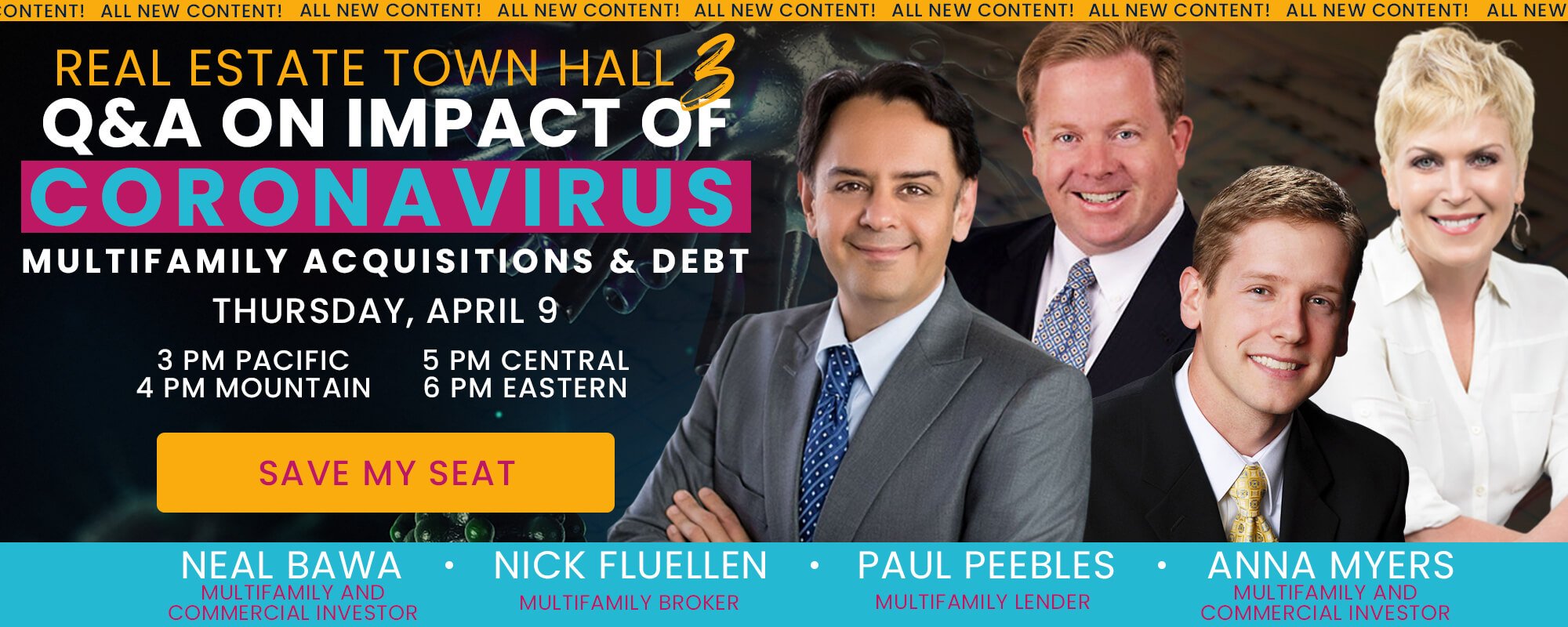 Join us for our new Impact of Coronavirus Real Estate Town Hall, a freewheeling, entertaining discussion about the extraordinary events unfolding today.
In demand Real Estate presenters Neal Bawa, Anna Myers, Nick Fluellen and Paul Peebles will answer your questions about the Pandemic and its impact on
and as many other topics as we can cram into an hour.
This is a zero-PowerPoint live discussion and listed below are just some of the questions we will answer. Join hundreds of concerned real estate investors for a frank and brutally honest discussion on what this black swan event means for your assets, life and real estate prospects.
Get Answers To These Questions And More…
Does it make sense right now to do owner financing if you are selling a property?
Should I wait 2-3 more months or buy a commercial property now? What if I am in contract?
What is the status of HELOCS? Is anyone getting them currently?
Should I be worried about banks freezing HELOC's even for commercial real estate investors?
How drastic would the effect be on the housing market as a whole, should rental income stall for say 3 months?
If I were to put my mortgage into forbearance under the CARES act will I be eligible for new mortgages say, next year? Will it affect my ability to get future loans?
Which asset classes are most likely to rebound post-coronavirus? If each of you had 5 million dollars to invest, what would you buy and when?
Is the market prepared for the time when banks STOP lending?
What are the alternatives if/when banks stop lending?
How long will it be before you start seeing great buy deals?
Will lending standards change due to the pandemic? If so, how will they change and for how long?
Do you think multifamily and commercial prices will drop? If so, for how long?
Do you think the mandate should be for stabilized cash-flowing assets with the LEAST exposure to the pandemic?
What's the best way to find mortgages and foreclosed assets? Is it the right time to be doing so?
Is the real estate financing market on the verge of a liquidity FREEZE?
How will mortgage REITS and debt funds restructure mortgage loans with their borrowers?
If you have existing loans in your balance sheet, what should you be looking at right now?
How will rent deferrals and eviction freezes affect cash flow for Class B and C multifamily?
Meet Our Esteemed Panelists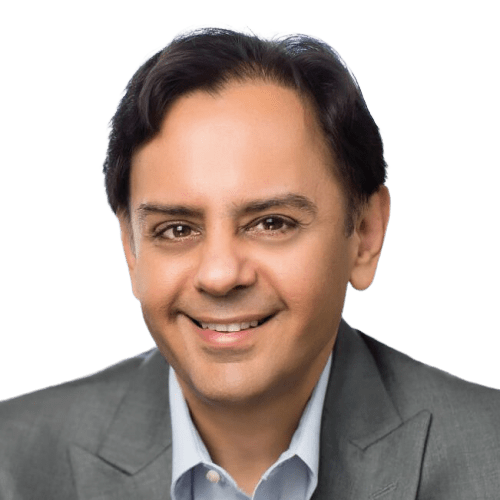 Neal Bawa
Founder and CEO
Grocapitus & Multifamily University
ANNA MYERS
Vice President
Grocapitus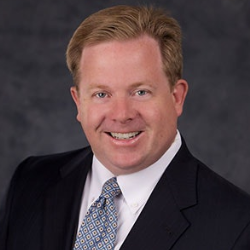 Paul Peebles
National Underwriter
Old Capital Lending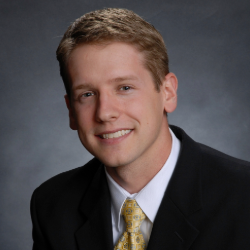 Nick Fluellen
Senior Managing Director
Marcus & Millichap
What if I can't attend the live town hall?
You don't have to be present for the live webinar. Register and watch the replay video at your convenience.