Where should we send your
"Real Estate Trends Toolkit"

access information?

Data Driven Analysis
The trends toolkit is packed with irrefutable data and actionable insights from top sources such as Bloomberg, CNBC, ATTOM, Goldman Sachs, Forbes, Trulia, Zillow, CBRE, and more…
Hot Real Estate Topics
How long will the strong housing market last? What is the impact on investors from the housing market "perfect storm." Is the COVID-19 real estate surge over?
The Great Migration
The mass exodus that had quietly started got a jolt from COVID-19 and is reshaping the country. We'll show you who is moving where so you don't get caught on the wrong side of this trend!

How current market conditions are impacting the single family and multifamily markets (and how you can minimize risks and maximize returns in both)

The best cities and states for investors in 2022 (including one previous underperformer we guarantee will shock you)

Why the market exploded despite so many job losses (hint: there's some bigger-picture factors at play, the same factors that make this recession so drastically different from any we've seen before)

CBRE Group's econimic predictions for 2022 (and the specific conditions that have to be met for these predictions to pan out)

Plus… Neal's pick for the up-and-coming city that could turn you into a very wealthy real estate investor
Where should we send your
"Real Estate Trends Toolkit"

access information?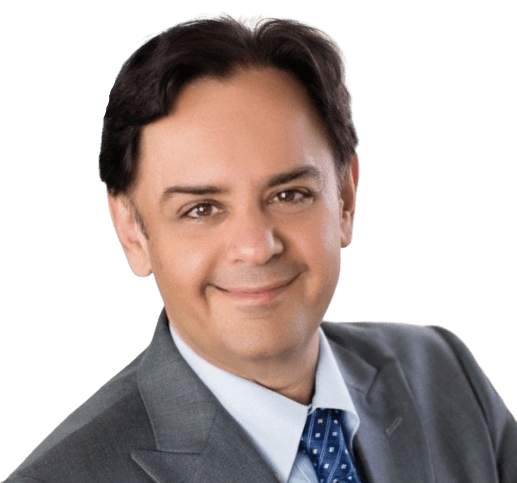 NEAL BAWA
Founder & CEO,
Grocapitus & Multifamily University
Neal Bawa
is a technologist who is universally known in the real estate circles as the Mad Scientist of Multifamily. Besides being one of the most in-demand speakers in commercial real estate, Neal is a data guru, a process freak, and an outsourcing expert. Neal treats his $1 billion-dollar portfolio as an ongoing experiment in efficiency and optimization. The Mad Scientist lives by two mantras. His first mantra is that, "
We can only manage what we can measure
". His second mantra is that, "
Data beats gut feel by a million miles
". These mantras and a dozen other disruptive beliefs drive profit for his 800+ investors.
Neal serves CEO / Founder at Grocapitus, an iconic, data-driven commercial real estate investment company. Grocapitus' 28 person team acquires and builds multifamily & commercial properties across the U.S. With more than 800 active investors and over 2,000 reviewing our projects, the Grocapitus portfolio currently spans across 10 states with 31 projects (7 sold) and 4,800 units/beds. The powerful Grocapitus brand has a cult-like following of data driven investors. The result - Completed equity raises of $270 million* for Multifamily, Mixed-Use and Industrial acquisitions in the last 18 months, over 4,800 units purchased. Grocapitus is on track to close another 1,500 units in the next 12 months.
How will this toolkit help me?
There are surprising cities poised for strong rent growth in 2022 and beyond. Many of these cities will provide excellent cash flow for years and years to come. Yet barely anyone is talking about some of them. I've done all the legwork for you to find the hidden gems and the hottest markets poised to provide robust cash flow and strong returns. It doesn't get any easier than this. All you have to do is request access today…
Where should we send your
"Real Estate Trends Toolkit"

access information?
Thousands of real estate investors have attended our training events.
Here's what a few of them are saying...
"Awesome presentation. Thank you so much!
I currently invest in Houston and San Antonio and the oil news we all hear about will be good for Houston. But your analyses of San Antonio blew my socks off! I know it's a good investing opportunity due to the military, but I never thought to think through the oming manufacturing boom in Mexico and how it would affect San Antonio.
I now know where I will be spending quite a bit of my investment dollars for the next few years!
Thank you for your awesome insights Neal!"

Loads montez font on this page. Do not remove.
"I was simply blown away by my first time attending a BAMF meetup. Neal Bawa's presentation was phenomenal. It was packed full of relevant, tangible, and actionable information. This group's culture of open sharing and abundance mindset is nothing short of admirable. I will be attending future meetups as often as possible."

"Super Meetup event. Neal is an expert in real estate and rentals. He is the best teacher I have met in the last 3 decades and he is willing to share his knowledge to all attendees, including some potential competitors down the road. Thank you, Neal."

"This was an excellent, hands-on working session that went deeper than almost any Meetup training one could expect. Neal is clearly an expert in both real estate investing and efficiency. There is so much he could automate or outsource, it makes it possible to scale up faster with less cost and risk. Great session!"

"As an investor new to multifamily real estate, I was thoroughly impressed with how much I learned from the meetings and webinars. Neal is a tremendous speaker with a wealth of knowledge and insight into the multifamily market. Well worth your time!"

"Neal has a gift for explaining the big picture of real estate, and then breaking down all of the different factors in an engaging, analytical style. Neal was originally a technologist, so his inclination to break things down and understand them makes for great teaching."

REAL ESTATE 
TRENDS TOOLKIT
Packed with fact-based, eye-popping data to help you make better informed investment decisions and accelerate your cash flow.
Where should we send your
"Real Estate Trends Toolkit"

access information?

LET US HELP YOU RECEIVE MORE PASSIVE INCOME
Questions/Troubleshooting: info@multifamilyu.com
© Copyright 2020 | Multifamily University | All Rights Reserved