Where should we send your
2023 Real Estate Trends with Neal Bawa

webinar replay access information?
Privacy Policy: We hate spam and promise to keep your email address safe.
Value of projects (as completed value)
Community members in our facebook groups
It's the start of a new year and boy does it look different than 2022! High inflation, high-interest rates, and worldwide geopolitical issues have shaken the economy. 
Hear from industry expert and Neal Bawa, The Madscientist of Multifamily, on what to expect in the economy and real estate market in 2023. Neal will give you his take on macroeconomic trends that are shaking the real estate industry to its core.
Get answers to your burning questions about the 2023 real estate market including:


Is high inflation the new normal?



What is the collateral damage of rapid rate hikes?



Where is the housing market now and where is it headed?



How high will oil prices go?



Where will mortgage rates land?
This market is nothing like 2008 – unemployment is low, equity is high, and supply is even lower! Unlike the Great Recession when housing prices plummeted due to high unemployment, excess supply, and lack of access to credit, today's market presents an incredible opportunity for building wealth. Inflation transfers wealth from savers to borrowers who use leverage to invest in assets that hedge against inflation by appreciating over time, like real estate.
Discover the Best Boomtowns for Real Estate Investors
Neal's insights on the top 10 housing markets positioned for growth in 2023 and 10 cooling markets to avoid. And of course your most awaited section, Neal's picks for the best city.
His past predictions have been spot, and have made investors lots of money, so you don't want to miss his picks this year!
You don't want to miss Neal's data-driven investment forecast and BOLD predictions.
Neal will give you ultra-precise predictions on:
Z

Where interest rates are headed

Z

Inflation and where it will land (and why we won't meet the Fed's 2% target)

Z

Multifamily cap rates over the next two years.
Neal has spent hundreds of hours reviewing data and can't wait to discuss 2023's real estate trends so you can capitalize on market conditions. We are looking at a year that will make the history books and generate massive wealth for smart investors!
2023 Real Estate Trends with Neal Bawa
Where should we send your
2023 Real Estate Trends with Neal Bawa

webinar replay access information?
Privacy Policy: We hate spam and promise to keep your email address safe.
Even if you can't make it, sign up anyway!
We'll send you the recording.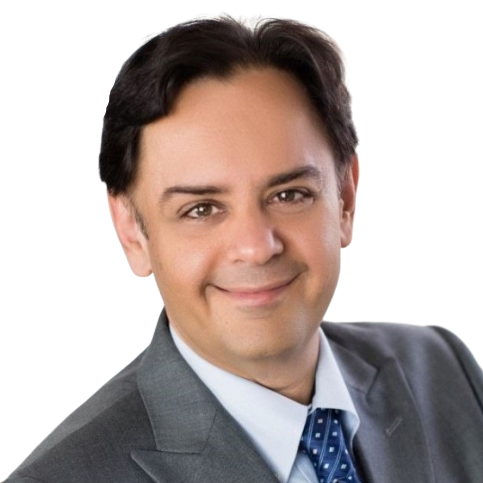 Founder/CEO
UGro and Grocapitus

Neal Bawa is a technologist who is universally known in the real estate circles as the Mad Scientist of Multifamily. Besides being one of the most in-demand speakers in commercial real estate, Neal is a data guru, a process freak, and an outsourcing expert. Neal treats his $1  billion-dollar multifamily portfolio as an ongoing experiment in efficiency and optimization.
The Mad Scientist lives by two mantras. His first mantra is that, "We can only manage what we can measure". His second mantra is that, "Data beats gut feel by a million miles". These mantras and a dozen other disruptive beliefs drive profit for his 700+ investors.
What Savvy Investors Have Said About Neal's Webinars
I am a faithful attendee of all the webinars presented by Neal Bawa and Anna Myers. I always learn something and they send my brain spinning in many directions. The knowledge Neal presents on all things real estate is priceless. Whether it is "climation" or "tokenization" the facts and data are always accurate. It would be foolish of me to pass on the opportunity to receive the down-to-earth wisdom provided and freely given by Neal and Anna. Neal Bawa is the epitome of real estate knowledge, which I trust implicitly. Thank you for sharing it with me.

The recent Multi-Family Presentation by Neil Bawa was thorough, timey and detailed. His complete detailed analysis of Global, International and Emerging Markets of where to invest and where to avoid is invaluable. Anyone who follows the knowledge gained from his presentation would greatly benefit in multi-family investing.

I just want to reach out and thank you for all your insights. I feel like a young padawan learner in this real estate syndication game. You have given my wife and I the perfect roadmap to generate a treasure map of the U.S. and to make data-driven decisions so we can remove the emotions out of our choices in markets we are investing in. I feel like I have had a light saber with my software developer / data-science background and you just taught me how to use the force. I really look forward to learning so much more from you.


LET US HELP YOU RECEIVE MORE PASSIVE INCOME
Questions/Troubleshooting: info@multifamilyu.com
© Copyright 2020 | Multifamily University | All Rights Reserved