Most doctors have the same goal: building consistent, reliable passive income streams through strategic real estate investing. But we're not all starting from the same place—or with the same resources. So I created this free toolkit specifically for motivated physicians looking to create passive income streams.
Get Your Free "Passive Investing For Physicians Toolkit" Exclusively For Doctors
In the toolkit, you get: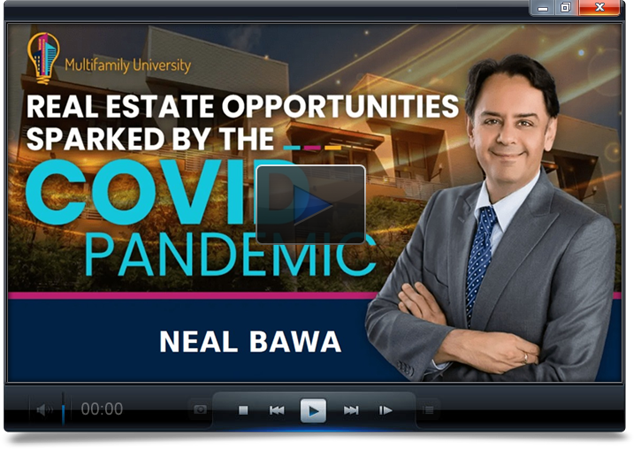 1 A PDF of my presentation "Real Estate Opportunities Sparked by COVID" a timely look at the current state of the real estate market, what's coming next and how to capitalize on it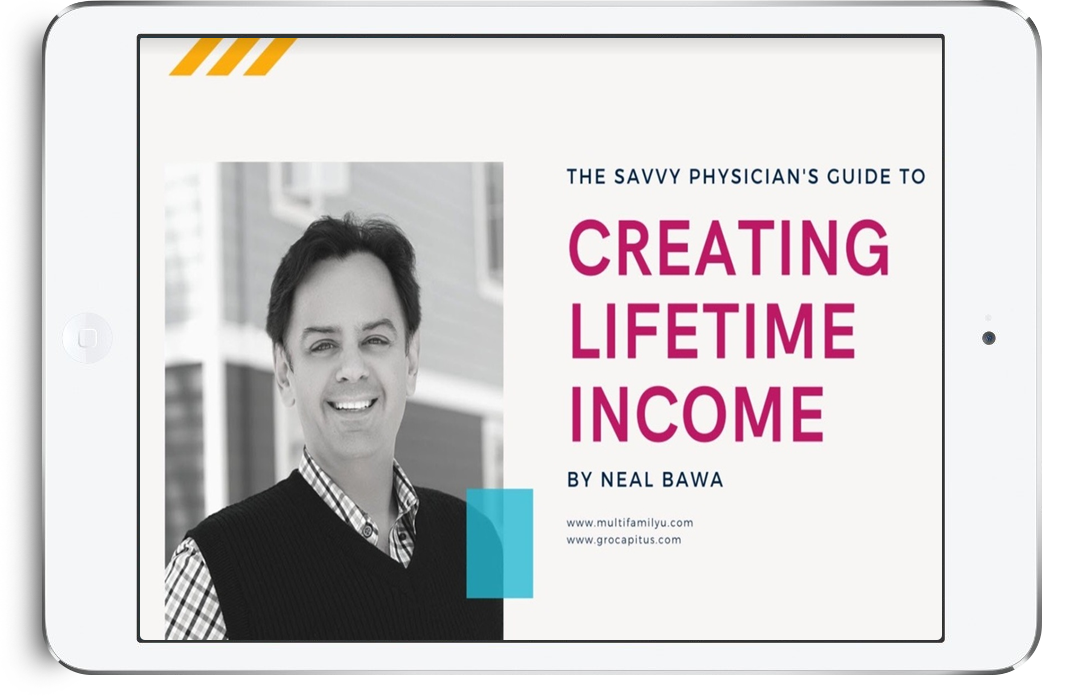 2 A copy of my report, "The Savvy Physician's Guide To Creating Lifetime Income" —your guide to using your unique position as a doctor to pursue financial independence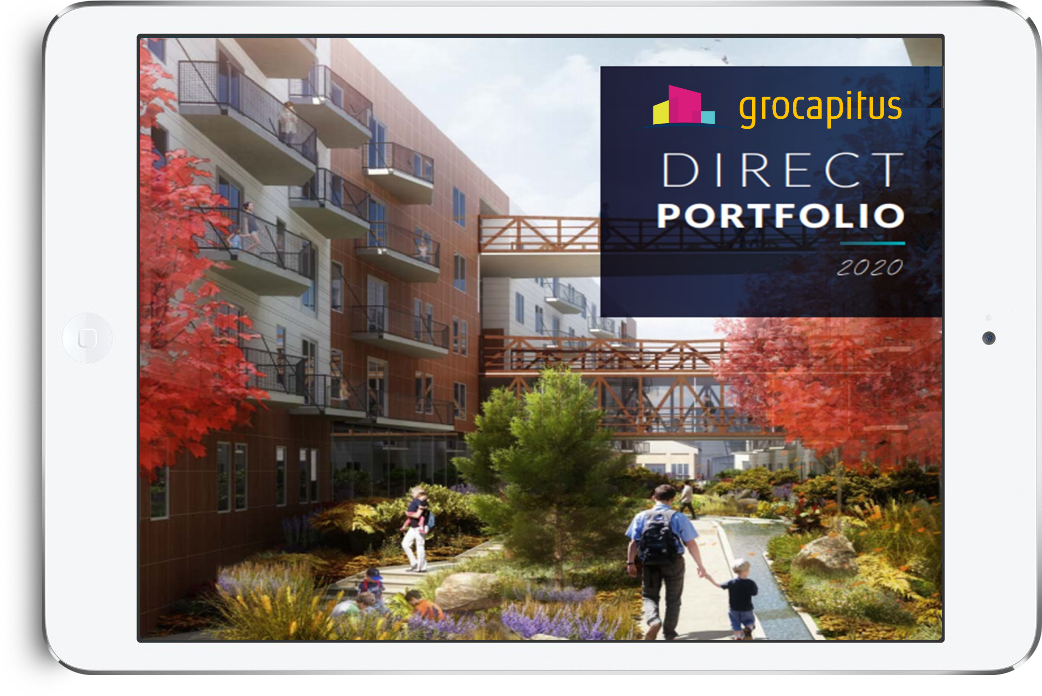 3Access to Grocapitus Direct Portfolio, our comprehensive report giving you a full financial preview of our projects, collectively valued at $321.1 million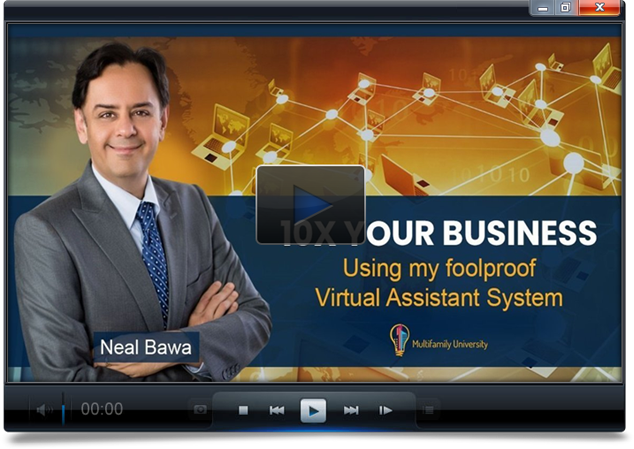 4 Access to a replay of my webinar, "10X Your Business Using My Foolproof Virtual Assistant System." In this webinar, I share all my secrets to automating your business by hiring top-tier virtual assistants (it costs a lot less than you might think!)
5Access to my full library of past webinars, so you can go back and listen to hours' worth of tactical real estate investment advice
6 Access to our full podcast library. In our podcast, Grocapitus Vice President Anna Meyers and I cover everything a motivated investor needs to know about: market trends, insider strategies the pros use and the critical "aha" moments we've had as investors
There's a reason why I put together this toolkit specifically for physicians. As a doctor, the ideal investment strategy for you isn't the same as one for a tech entrepreneur or a lawyer.
Whether you're part of a professional group or you're running a private practice, you're busy. That means some of the strategies that work great for other investors just aren't realistic for you…and with other strategies, you're better positioned than most to see huge returns if you follow my scientific, time-tested multifamily investment systems.
Where should we send your
"Passive Investing for Physicians Toolkit"

access information?
Privacy Policy: We hate spam and promise to keep your email address safe.
Equity invested in Neal's real estate projects
+ investors invested in Neal's real estate projects
+ Active community members involved in our multifamily meetups
Meet your Presenter: Neal Bawa
Founder and CEO at Grocapitus Investments, Neal sources, negotiates and acquires commercial properties across the U.S.  As an accomplished real estate investor, Neal also owns single family homes, duplexes, triplexes and quadplexes in CA and IL.
Nearly 4,000 students attend his multifamily seminar series each year and hundreds attend his Apartment Magic Bootcamp. He is the co-founder of the largest multifamily investing Meetup network in the U.S.
More about Neal:
Active and passive investor in multifamily and commercial syndications in TX, NC, KS, OH, NV, UT, FL and IL
Taught Fundamentals of Multifamily investing, Real Estate Trends and Deal Analysis to 2000+ students, including investors from three different IRA companies.
Raised tens of millions of dollars to buy student housing and multifamily projects
Regular speaker at Multifamily events, IRA events & Meetups across the country
Do not remove. This loads the montez font on this page. It is used to display the quotes in the testimonial section (as a background)
Rave Reviews from Our Investors
"Neal and his team are awesome! I've invested in 4 projects with him and after 2 years we've already sold one. He's outperformed other syndicates that I've invested with for much longer. I love getting his monthly updates. It's rare to have a syndicator update us so regularly.
Grocapitus is a breath of fresh air. They do things differently and way better than their competitors. Thank you Neal for being an amazing leader to your team! I couldn't be happier with the results so far. Looking forward to investing more in the future."
"I have invested in a couple of opportunities with Grocapitus. One of them is a multifamily property, which has been performing superbly, and way better than the initial predictions. The second one is a new construction project, which is on-time, even during the COVID-19 pandemic. And the marketing material that the team has put together to lease these new units is top-notch. Awesome job by Neal and his team in managing the properties and consistent communication with their investors.
As a Limited Partner to invest in a syndication, for me, trust is a big factor. With Neal's vast experience in multifamily construction, data-driven approach, and creative ways in solving problems as well as straightforwardness helped in creating the trust. I look forward to working with Neal on future opportunities."
"I have several investments with Neal Bawa through Grocapitus. I trust that his underwriting is conservative and accurate. He is very knowledgeable about market conditions and is happy to share his research. During the course of the investments Neal and Anna are both very responsive and prompt in answering questions.
Their reporting is consistent, timely, and provides an honest portrayal of how the property is doing. The returns I have received on my investments have been very close to proforma projections, even in these very difficult pandemic times. I would definitely invest with Grocapitus again in the future."
Don't Miss this Opportunity to Get Real Estate Investment Strategies Developed Specifically for Doctors
Where should we send your
"Passive Investing for Physicians Toolkit"

access information?
Privacy Policy: We hate spam and promise to keep your email address safe.
Smart Investing Made Easy