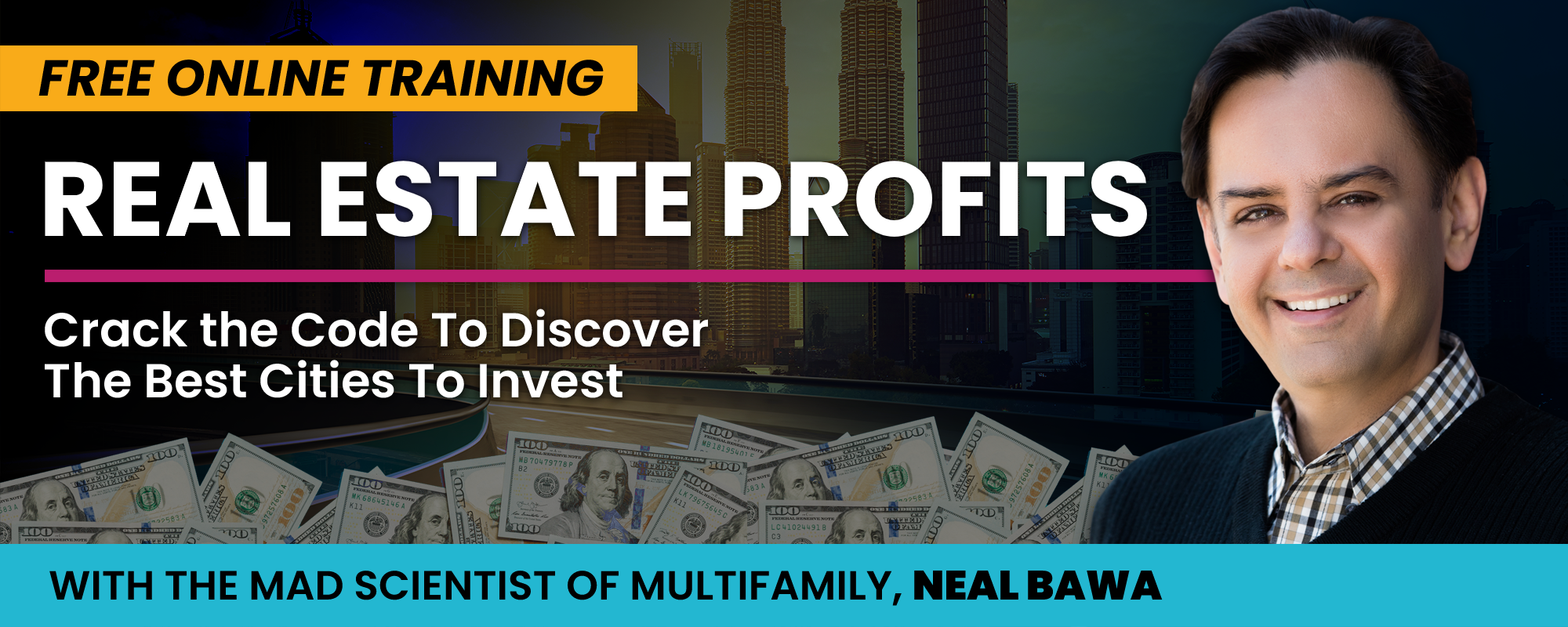 Privacy Policy: We hate spam and promise to keep your email address safe.
Over $1 Billion value of projects
*as completed value
active community members in our multifamily facebook groups
Where to buy investment property has drastically changed. People are moving from big cities to smaller tertiary cities for more space and a better overall  lifestyle. A true tertiary city is at least 100 miles from a major metro. 
Rental properties in big metro areas used to be gold mines for investors. But now that's all changed; big cities are no longer a safe bet.
Smaller cities are seeing huge returns with better appreciation, more demand, less competition, and more affordable housing.
What does this mean for investors? This huge migration makes smaller cities more attractive to savvy investors with more affordable rental property prices and attractive returns.
The big question is… How do you find the best cities in the U.S. to make great returns on your investment?
It's hard to know not only where to find cities but HOW to find cities that will bring you the best returns.
 If you find yourself spinning your wheels, drowning in research, wasting valuable time and energy trying to locate your next investment property, it's time to stop that because… 
In just 60 minutes, you can learn investment expert Neal Bawa's tips, tricks, and tools… and be privy to his favorite search techniques and web sites… to get your real estate research done quickly, easily, and accurately. And be able to find the most profitable cities to invest in. 
This special presentation, Real Estate Profits: Crack the Code To Discover The Best Cities To Invest, will give you a rare glimpse into the brilliant mind of expert real estate investor Neal Bawa.
Neal has spent years studying and finding hidden pockets of investment opportunities across the United States. In this presentation, you'll get his entire location system for free. 
Neal reveals his most powerful methods for research… shortcuts that you can use to get research done quickly, easily, and accurately. He'll show you how to do it step-by-step… and a lot more.
You'll learn how to research and uncover the top cities across the U.S. that are currently producing REAL cash flow so you don't have to fall victim to sub-par properties… And do it in just 10 minutes!
Many of Neal's favorite real estate investments are found in cities that other investors overlook. Now you can find them too.
This is the detective work you have to do in order to make savvy real estate investments. It's the legwork that most "ordinary" real estate investors miss out on.
It's Neal's "Secret Sauce" you can use to find those hidden investment gems ahead of other investors to boost your investment portfolio.
PROVEN, FIELD-TESTED, IN-THE-TRENCHES TECHNIQUES THAT WORK
Neal has personally developed all the techniques in this presentation. He has done the work for you. He'll teach you the same strategies he uses to find successful properties for himself. You'll see the metrics he measures and how he measures them in each stage of the process.
EASY-TO-USE TOOLS AND DATA
Neal will show you the right way to use the internet, including easy-to-use tools that will save you a ton of time and money. No more wasted hours jumping from website to website only to wind up back at square one.
SIMPLE SPREADSHEET ANALYSIS
Say goodbye to that ugly spreadsheet that's more like an encyclopedia than a useful tool. He will give you an easy-to-use, thoughtfully laid-out spreadsheet to help you find profitable cities to invest in.
WHAT YOU WILL LEARN IN THIS FREE TRAINING
HOW TO QUICKLY FIND INVESTMENT OPPORTUNITIES – No more wandering the internet, watching endless videos, or spending money on courses that won't get you half as far as this compelling, profitable presentation does.
5 PROVEN METRICS FOR FINDING CITIES THAT WILL GIVE YOU THE BEST RETURN – These are the same metrics Neal uses to find the best "investment opportunity rich cities" across the country.
SEE DIE-HARD EXAMPLES OF THE ENTIRE "CITY SEARCHING" PROCESS – No stone is left unturned… This is true "insider" knowledge you'll want to use for your investment research. Neal will blow you away with his knowledge and the resources you can tap into to get substantial info about ANY specific area.
MASTER THE ART AND SCIENCE OF FINDING PROFITABLE CITIES – Which cities are poised to grow? Will they experience sustainable growth or is it just a temporary rebound? How can you find them before they're discovered by everyone else? These are all questions that Neal answers in this presentation.
DISCOVER PROFITABLE CORRIDORS OF OPPORTUNITY – Neal will show you some of the top emerging cities in America. These places are located along critical transport links and corridors, and they're benefiting from new business investment, booming populations, and new start-up companies.
DON'T SPEND A TON OF MONEY TO MAKE MONEY – The old adage, "It takes money to make money" doesn't apply here. Learn about free tools to find areas with huge potential for growth.
DISCOVER INVESTMENT PROFIT ZONES – Want to know what cities are hot zones to invest in? Here's your chance to be there first before other investors catch on!‌ Invest in promising real estate markets in the U.S. that are off-the-radar of most investors.
HOW TO GET THE "UNFAIR ADVANTAGE" – Get the edge over other investors who aren't using these techniques…or are using them badly.
Knowing how to find cities to invest in is one of THE most valuable skills you can have as a real estate investor. So sign up for this enlightening presentation today.
Join Neal Bawa for 60 minutes of the most eye-opening (and lucrative) real estate learning of your life. Neal is not your typical monotone real estate speaker. He's captivating, charismatic, and electrifying. He's passionate about teaching you what he knows, sharing his experience, and helping you reach your goals.
Privacy Policy: We hate spam and promise to keep your email address safe.
Meet Your Presenter and host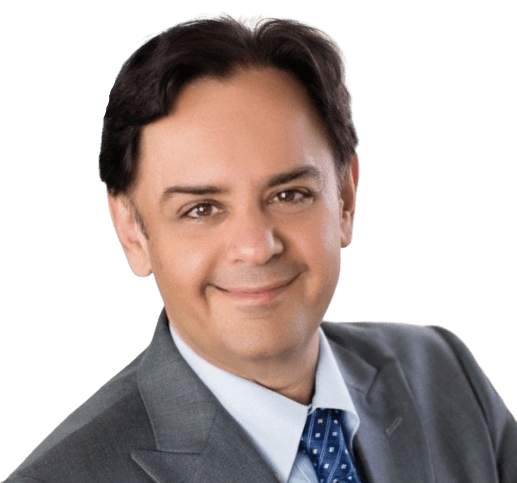 NEAL BAWA
Founder & CEO,
Grocapitus & Multifamily University
Neal Bawa is a technologist who is universally known in the real estate circles as the Mad Scientist of Multifamily. Besides being one of the most in-demand speakers in commercial real estate, Neal is a data guru, a process freak, and an outsourcing expert. Neal treats his $947 million-dollar portfolio as an ongoing experiment in efficiency and optimization. The Mad Scientist lives by two mantras. His first mantra is that, "We can only manage what we can measure". His second mantra is that, "Data beats gut feel by a million miles". These mantras and a dozen other disruptive beliefs drive profit for his 700+ investors.
Neal serves CEO / Founder at Grocapitus, an iconic, data-driven commercial real estate investment company. Grocapitus' 28 person team acquires and builds multifamily & commercial properties across the U.S. With more than 700 active investors and over 2,000 reviewing our projects, the Grocapitus portfolio currently spans across 10 states with 31 projects (4 sold) and 4,800 units/beds. The powerful Grocapitus brand has a cult-like following of data driven investors. The result - Completed equity raises of $270 million* for Multifamily, Mixed-Use and Industrial acquisitions in the last 18 months, over 4,800 units purchased. Grocapitus is on track to close another 1,500 units in the next 12 months.
Privacy Policy: We hate spam and promise to keep your email address safe.
Can't attend the live webinar? Don't worry! Just sign up so you will get the replay the day after the live presentation via email.
What Do Savvy Investors Say About Neal Bawa?
I find it very evident that you folks have done extensive research on factors influencing real estate.   I love your analysis of migration trends and discussion on specific locations/cities and economic drivers and growth areas. I've watched a number of your webinars and I find your analysis and information very informative and applicable and appreciate your presentations.  I would highly encourage anyone interested in learning about real estate investment or syndication opportunities to review your webinars and information.

Neal, that was HANDS Down one of THE best webinars I have attended (virtually) in 2021!  As a REIA owner and always looking for up-to-date, relevant, usable information, as well as a wealth of resources, I was completely engaged and excited. The design was great. The presentation, in my opinion, is always excellent.  You are a natural educator.  You have a gift of presenting that helps people want to learn more!
Personally, I had many AHAs!

I am a faithful attendee of all the webinars presented by Neal Bawa and Anna Myers. I always learn something and they send my brain spinning in many directions. The knowledge Neal presents on all things real estate is priceless. Whether it is "climation" or "tokenization" the facts and data are always accurate. It would be foolish of me to pass on the opportunity to receive the down-to-earth wisdom provided and freely given by Neal and Anna. Neal Bawa is the epitome of real estate knowledge, which I trust implicitly. Thank you for sharing it with me.

I find Neal Bawa's presentations to be of high quality and entertaining to some extent.  They are packed full of great insight and there is a good interaction between Neal and his listeners.  There is always time for questions and answers.

I love Neal's Presentations, they are very insightful and always innovative. There are so many things I agreed with and several new thoughts that I feel could be revolutionary. Since Covid we are seeing massive changes in many industries and the data in this presentation supports it. Keep up the great work, it is so wonderful to participate in.

Neal's presentations always hit the mark. Factual, data driven, NO BS actionable insights that any investor and learner can use and benefit from.  The thought leadership and analysis was very thorough and thought provoking, just as we have come to expect from Grocapitus and MultifamilyU. Using these holistic insights investors can position themselves well for present and future opportunities.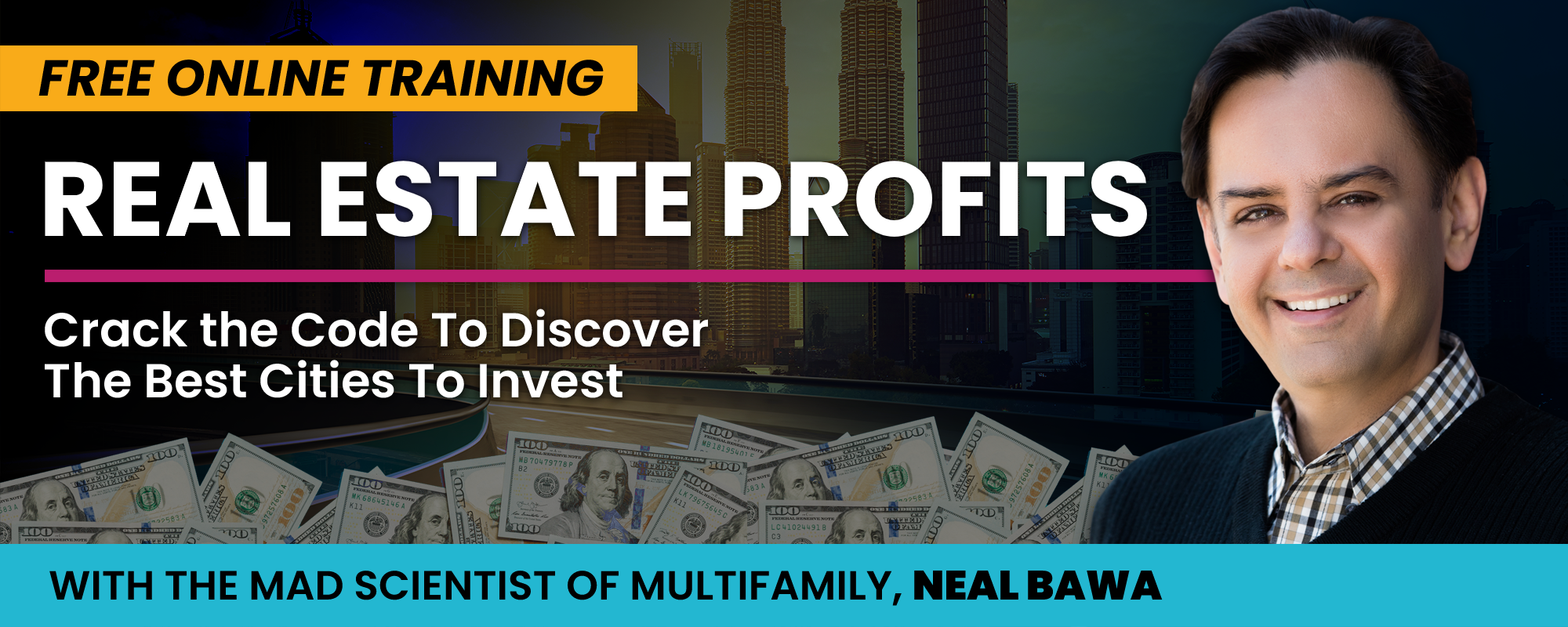 Privacy Policy: We hate spam and promise to keep your email address safe.

LET US HELP YOU RECEIVE MORE PASSIVE INCOME
Questions/Troubleshooting: info@multifamilyu.com
© Copyright 2020 | Multifamily University | All Rights Reserved