Free Online Training (With Q&A)
MULTIFAMILY FUNDAMENTALS: CASHFLOW BLUEPRINT FOR APARTMENTS
Discover How You Can Invest Smarter And With Less Hassle, While Building A Tax-Advantaged Financial Fortress
THE CHALLENGES YOU FACE AS AN INVESTOR AND RETIREE
The harsh reality you will likely face as a typical investor in the near future (unless armed with data most investors don't know about)
THE CHOICES YOU MUST MAKE

Eye-opening, jaw-dropping, 100% fact-based data that makes your investing choices crystal clear, so use can make informed investing decisions
THE SOLUTION FOR SMART INVESTORS
How actively or passively investing in apartment buildings could be a game changer for you so you can reach your financial goals faster.

The risk to your financial future of only investing in traditional investments such as stocks and bonds, and what you must do to get ahead

Macroeconomic trends and why they clear show that it is a good time to buy Apartments (including a huge mega-factor trend no one is talking about)

The pros and cons of single family vs Apartments (and which is best for you)

How a small increase of $25 in rent can increase your net worth by $850,000 each year

How anyone can buy high cash flowing apartment buildings without putting millions down (regardless of your income or credit score)

The top 6 reasons that drives Apartment investing, including several that are unique to Multifamily

What you need to know in each phase of a multifamily investment (a step-by-step walk through of the multifamily lifecycle, including how to avoid common pitfalls in each phase)
Thousands of real estate investors have attended our training events. Here's what a few of them are saying…
"Wow! The thoroughness of the presentation was exceptional. Regardless of where you ae in your real estate investing career, you would have learned something at this presentation. I left knowing how to better analyze markets, which will leave me making smarter and more profitable investments! Thank you."
"Whether your a passive investor or want to learn how, this is the program to follow. I have been to several events with different topics and never been disappointed in the new no fluff presentations. Thanks you Neal and team."
"Neal is highly intelligent, he's a great public speaker, and simply one of a kind. I have brought my friends and they have been blown away by some of the things that they have learned. Thank you for sharing your real estate and productivity magic with us, Neal. I'm looking forward to many more of your upcoming meetups"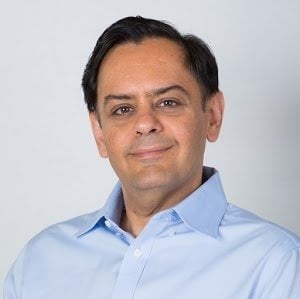 Founder & CEO, Grocapitus | Multifamily University
Neal Bawa is CEO / Founder at Multifamily University and Grocapitus, a commercial real estate investment company. Neal sources, negotiates and acquires Commercial properties across the U.S., for 300+ investors.
Current portfolio over 1800 units/beds, projected to be at 3,000 in 12 months. The portfolio includes Multifamily and student housing properties in 8 U.S. states.
Neal speaks at Multifamily events, IRA events &&meetups across the country. Nearly 4,000 students attend his multifamily seminar series each year and hundreds attend his Magic of Multifamily boot camps. Neal is a backyard tomato farmer and a protein diet health nut.
He believes in positivity and Karma, is passionate about cricket and about the enormous potential of self-driving electric vehicles to solve the global climate crisis.
Free Online Training (With Q&A)
MULTIFAMILY FUNDAMENTALS: CASHFLOW BLUEPRINT FOR APARTMENTS
Discover How You Can Invest Smarter And With Less Hassle, While Building A Tax-Advantaged Financial Fortress

LET US HELP YOU RECEIVE MORE PASSIVE INCOME