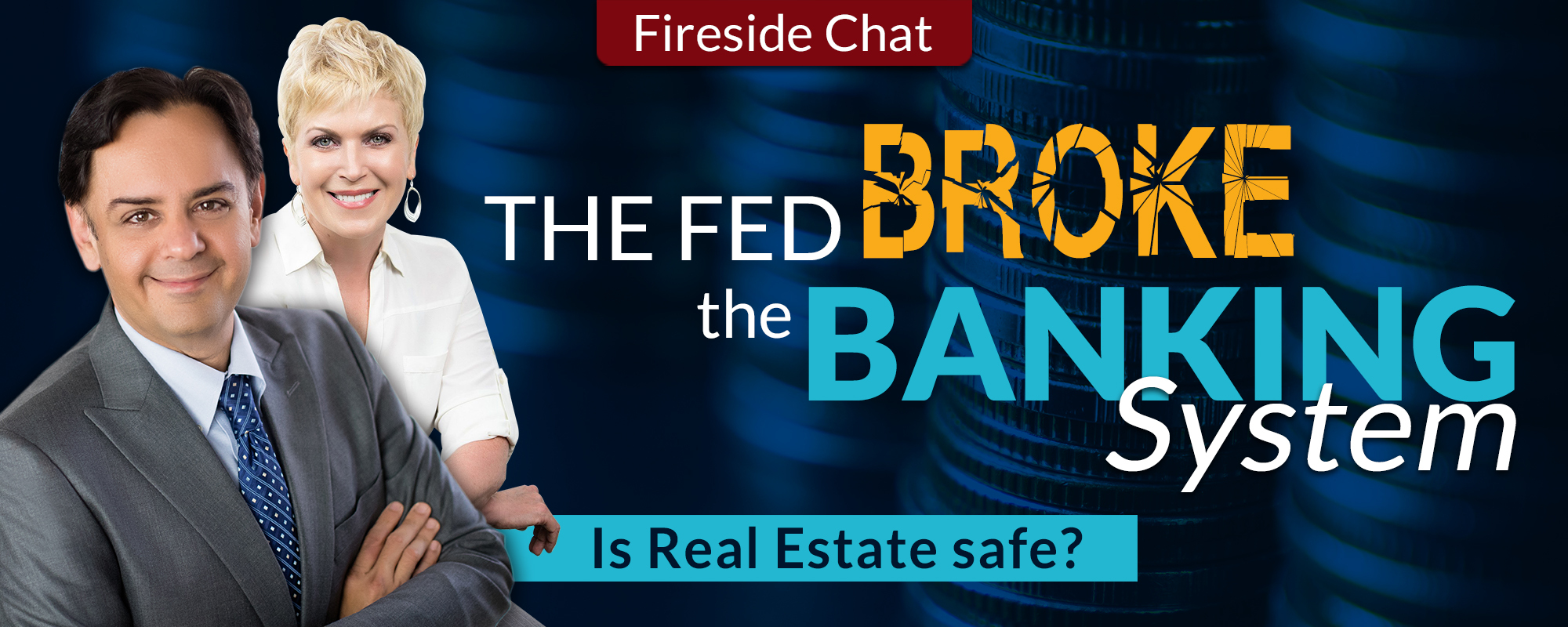 Where should we send your
The Fed broke the banking system – Is Real Estate safe?

 webinar replay access information?
Privacy Policy: We hate spam and promise to keep your email address safe.
Value of projects (as completed value)
Community members in our facebook groups
Are you seeking critical, timely information about the bizarre conditions in the U.S. banking and financial system? As a real estate investor, you have the opportunity to participate in a data-driven pitch-free fireside chat with Neal Bawa and Anna Myers, where they will break down the impact on real estate, step by step.
They will answer your questions related to the extraordinary happenings in the financial markets and their knock-on effects on real estate. The session is speculative, but is based on Neal and Anna's deep understanding of the financial system, and how it affects lending, valuations, and markets.
The chat will cover a variety of topics, including


The stress on the banking system due to the Federal Reserve's rapid rate hikes



Consequences of SVB's failure for both valuations and lending



Likely impact on the multifamily value-add market and on cap rates



Impact on new construction projects



Where rates are expected to go in the next 12 months
Depending on your investment time frame, there may be both good and bad news to share about the current market conditions, and it's important to navigate the rapidly changing landscape effectively.
To make wise investment decisions, it's essential to stay informed and up-to-date on market conditions. By joining this fireside chat, you'll gain valuable insights about the market, understand how they impact your investments, and learn about the measures being taken by us and by other investment firms to mitigate potential risks.
Don't miss out on this absolutely unique chance to gain a well-rounded perspective on the banking crisis. Join us for an engaging and informative discussion where you can get your questions answered and make informed investment decisions.
The Fed broke the banking system
Is Real Estate safe?
Where should we send your
The Fed broke the banking system – Is Real Estate safe?

 webinar replay access information?
Privacy Policy: We hate spam and promise to keep your email address safe.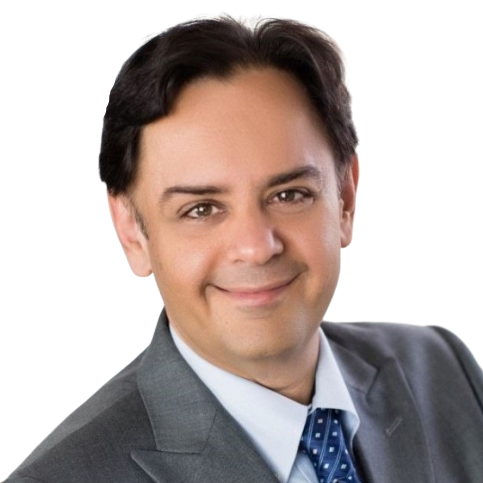 Founder/CEO
UGro and Grocapitus

Neal Bawa is a technologist who is universally known in the real estate circles as the Mad Scientist of Multifamily. Besides being one of the most in-demand speakers in commercial real estate, Neal is a data guru, a process freak, and an outsourcing expert. Neal treats his $1  billion-dollar multifamily portfolio as an ongoing experiment in efficiency and optimization.
The Mad Scientist lives by two mantras. His first mantra is that, "We can only manage what we can measure". His second mantra is that, "Data beats gut feel by a million miles". These mantras and a dozen other disruptive beliefs drive profit for his 900+ investors.
What Savvy Investors Have Said About Previous Webinars
Very interesting and well-researched presentation! Not only will I be incorporating these upcoming disruptive trends into our future investments, I also plan to tweak our existing real estate and stock portfolio to maximize future returns and reduce risk.

You stand out from other gurus. Your presentation was content-rich and up to speed with Silicon Valley styles – open, techie, and sharp.

Wow! The thoroughness of the presentation was exceptional. Regardless of where you are in your real estate investing career, you would have learned something at this presentation. I left knowing how to better analyze markets, which will leave me making smarter and more profitable investments!

The Fed broke the banking system – Is Real Estate safe?
What Savvy Investors Have Said Neal's Webinars
I am a faithful attendee of all the webinars presented by Neal Bawa and Anna Myers. I always learn something and they send my brain spinning in many directions. The knowledge Neal presents on all things real estate is priceless. Whether it is "climation" or "tokenization" the facts and data are always accurate. It would be foolish of me to pass on the opportunity to receive the down-to-earth wisdom provided and freely given by Neal and Anna. Neal Bawa is the epitome of real estate knowledge, which I trust implicitly. Thank you for sharing it with me.

The recent Multi-Family Presentation by Neil Bawa was thorough, timey and detailed. His complete detailed analysis of Global, International and Emerging Markets of where to invest and where to avoid is invaluable. Anyone who follows the knowledge gained from his presentation would greatly benefit in multi-family investing.

I just want to reach out and thank you for all your insights. I feel like a young padawan learner in this real estate syndication game. You have given my wife and I the perfect roadmap to generate a treasure map of the U.S. and to make data-driven decisions so we can remove the emotions out of our choices in markets we are investing in. I feel like I have had a light saber with my software developer / data-science background and you just taught me how to use the force. I really look forward to learning so much more from you.


LET US HELP YOU RECEIVE MORE PASSIVE INCOME
Questions/Troubleshooting: info@multifamilyu.com
© Copyright 2020 | Multifamily University | All Rights Reserved