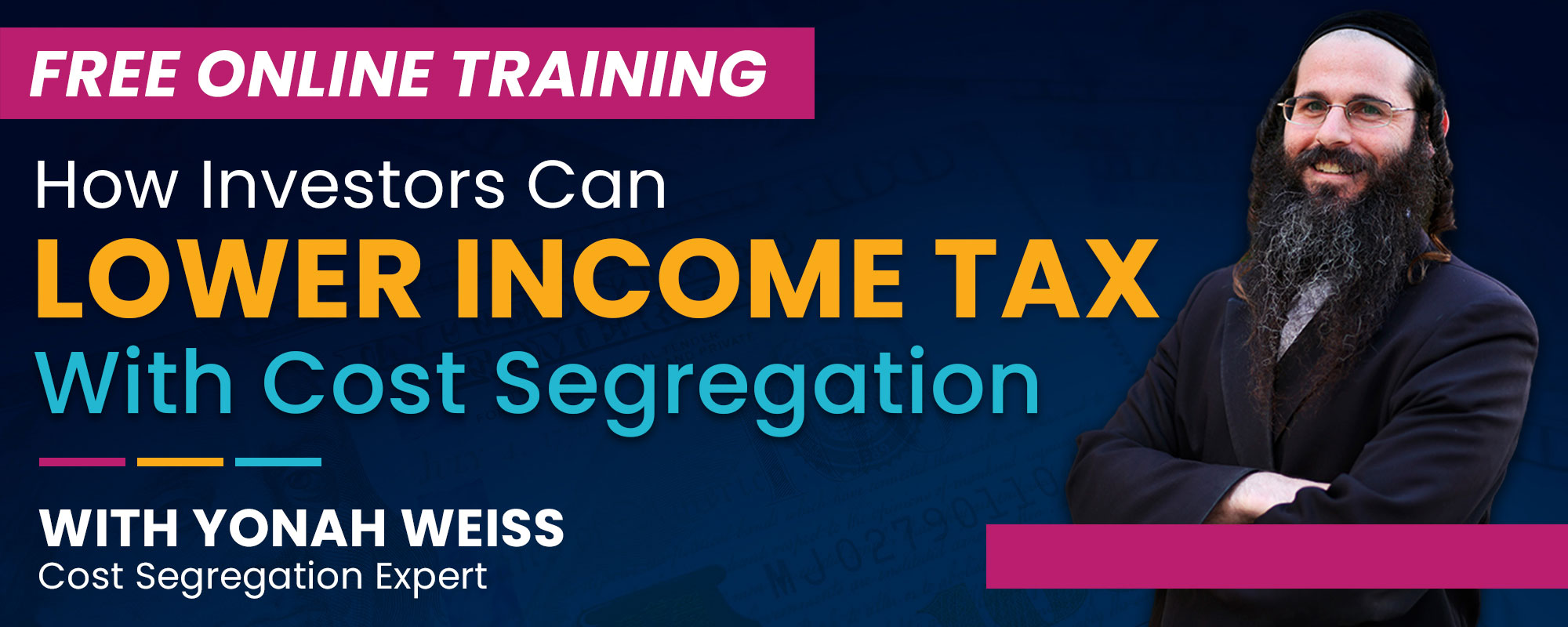 Privacy Policy: We hate spam and promise to keep your email address safe.
Value of projects (as completed value)
Community members in our facebook groups
The tax advantages of real estate are HUGE!  In fact, saving money on taxes is a big reason that so many people gravitate to real estate investing in the first place. But most real estate investors are not taking advantage of some of the most powerful tax reduction strategies available to them. Would you like to keep massive cashflow in your pocket instead of paying it to Uncle Sam?
Whether you own commercial property or residential rentals, you may be able to dramatically reduce your tax liability and increase your cash flow by taking advantage of cost segregation and bonus depreciation strategies
Privacy Policy: We hate spam and promise to keep your email address safe.
In this webinar, acclaimed real estate tax strategist Yonah Weiss will reveal one of the greatest rules in the entire tax code for real estate investors. He'll show you why this is such a powerful approach and how to implement this strategy to maximize your deductions.
This works for various types of properties, new or old, including:
Manufacturing and industrial facilities
Benefits of using these techniques include:
Significantly increasing your cash flow, especially in year one
Accelerating tax write-offs on your property
Receiving the maximum tax deductions while staying compliant to the tax code
Growing your money tax deferred, to have more of your money to reinvest in your business or new properties
Reclaiming capital expenditures
Reclaiming your past depreciation deductions
You may be immediately eligible for hundreds of thousands of dollars in first-year tax benefits! With less taxable income, you can have more cash flow. It's not about what you make–it's about what you keep. Afterall, cash flow is king.
Join us for this critical information and STOP overpaying your taxes!
Privacy Policy: We hate spam and promise to keep your email address safe.
Can't attend the on-demand webinar? Don't worry! Just sign up so you will get the replay the day after the live presentation via email.
Meet Your PresenteR AND HOST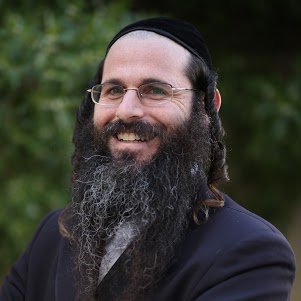 YONAH WEISS
Business Director,
Madison SPECS
Our guest speaker, Yonah Weiss, is a powerhouse with property owners' tax savings.
As Business Director at Madison SPECS, a national Cost Segregation leader, he has assisted clients in saving tens of millions of dollars on taxes through cost segregation and has been a guest on over 100 of the top real estate podcasts on the subject. As host of the new podcast Weiss Advice, Yonah speaks to some of the best minds in Real Estate, Business and Beyond, to learn how anyone can succeed in life.
Anna is a third-generation commercial real estate entrepreneur who applies her 25+ years of experience in technology and business to finding, analyzing, acquiring and asset managing commercial properties in key markets across the U.S. As a tech geek and systems architect, Anna is known as the "Chief Plate Spinner" at Grocapitus. She collaborates with her business partner, Neal Bawa, to implement systems and processes that strive for efficiency and scalability both within the company as well as throughout their portfolio.
As the head of acquisitions for the company, Anna teaches underwriting and deal analysis for MultifamilyU in quarterly Boot Camps. MultifamilyU is an apartment investing education company owned by the principal, Neal Bawa. Also via MultifamilyU, Anna hosts weekly webinar events featuring top speakers in real estate. As the head of asset management for the Grocapitus portfolio, Anna brings a data-driven approach to track and insert optimizations to the properties to help drive property performance and investor returns. Anna regularly speaks on podcasts, webinars and at conferences covering topics including Asset Management, Deal Analysis, Real Estate Trends, Opportunity Zones, How to 1031 into a Multifamily Syndication, and much more.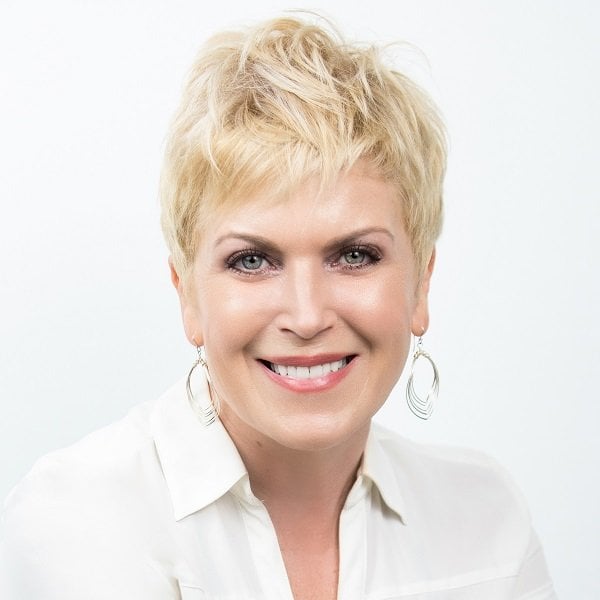 Anna Myers
Chief Operating Officer
Grocapitus Investments
Privacy Policy: We hate spam and promise to keep your email address safe.
Here's What Investors Have To Say About Our Webinars:
"We are always looking for vendors who add value to our investors' bottom line. Cost Segregation is one of those things you wish took care of itself, but Madison SPECS made the process so easy it seems like it did. They had a quick turn around, and were very responsive. Great firm. Great people. Great Service."

Brian Burke, CEO, Praxis Capital
.
"Yonah is a breath of fresh air – genuine, friendly, welcoming. He is an amazing connector and adds value at every corner. And his depth of knowledge in his subject matter is second to none. He is always looking to help others and provide solutions that will help them achieve their goals."

"Thank you Neal. Mind blowing stuff as always! Not to mention, gripping! Look forward to the recording of that and the slides! Couldn't take notes fast enough."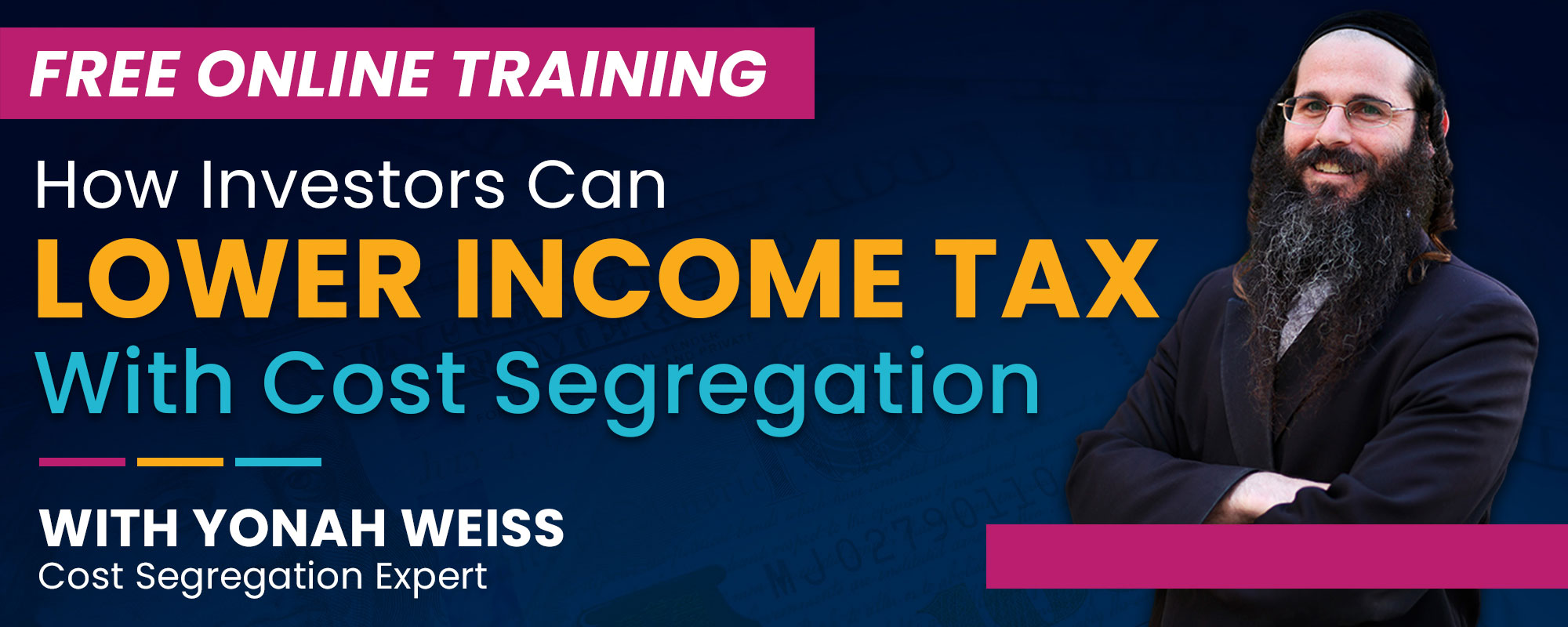 Privacy Policy: We hate spam and promise to keep your email address safe.

LET US HELP YOU RECEIVE MORE PASSIVE INCOME
Questions/Troubleshooting: info@multifamilyu.com
© Copyright 2020 | Multifamily University | All Rights Reserved