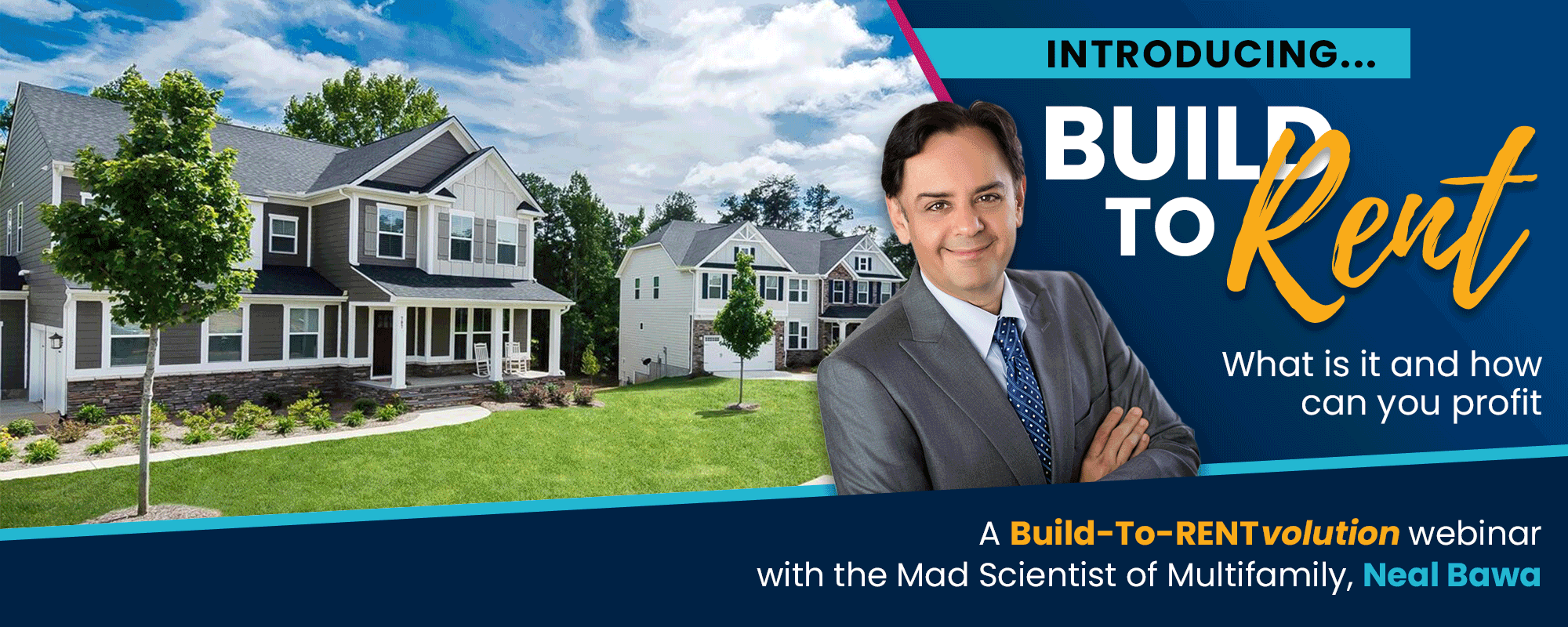 Where should we send your
Build-To-Rent - What is it and how can you profit

 webinar replay access information?
Privacy Policy: We hate spam and promise to keep your email address safe.
Value of projects (as completed value)
Community members in our facebook groups
As an investor, taking advantage of diverse sectors is crucial to your success. In my next webinar I'm covering groundbreaking, never-before-covered content on an overlooked but booming sector that's changing the U.S. real estate market.
Long-term tenants (less tenant turnover)
What is this incredible real-estate sector, you ask?
It's the Build-To-Rent (or BTR) sector.
Also known as Horizontal Apartments, BTR properties are a cluster of freestanding rental homes. 
BTR neighborhoods feel like gated communities, complete with high-end amenities and professional management, making them attractive to tenants and investors.
BTR properties have higher returns than apartments or condos and cost less to invest in.
Institutional investors and mid-sized portfolio owners are profiting from this sector. Now, you can too!
Real estate expert Neal Bawa will reveal how you can invest in this exploding sector with higher profits, and why NOW is a great time to capitalize from it!
Where should we send your
Build-To-Rent - What is it and how can you profit

 webinar replay access information?
Privacy Policy: We hate spam and promise to keep your email address safe.
TAKE ADVANTAGE OF THIS EXPLODING REAL ESTATE SECTOR
Neal will teach you strategies he uses to successfully choose and invest in BTR properties for himself and how you can do it too!
HIGH DEMAND AND EASY ACCESS TO CAPITAL MAKES BTR PROPERTIES A LUCRATIVE INVESTMENT OPPORTUNITY
Neal will show you why high demand from millennials and families, easy access to capital, stable renters, and higher potential yields will maximize your profits using the BTR strategies.
EXIT STRATEGIES OF BTR PROPERTIES
Residential property investors who buy single-family BTR homes have more options for a quicker exit strategy when compared to a traditional home or apartment building.
WHAT YOU WILL LEARN IN THIS AMAZING FREE WEBINAR
WHY BTR PROPERTIES HAVE BROAD APPEAL – From seniors to singles and families, discover what attracts them to living in a BTR community.
WHAT'S DRIVING THE SHIFT TOWARD BTR – Neal will show you why this shift is happening and why NOW is the perfect time to take advantage of this incredible opportunity.
WHY 2021 IS WELL POSITIONED FOR SUCCESS IN BTR PROPERTIES – Neal will tell you why the pandemic, migration towards suburban communities and more make this the perfect choice to grow your investment portfolio in 2021.
HOW YOU CAN GET THE "UNFAIR ADVANTAGE" IN THIS REAL ESTATE SECTOR – Learn how to jump in on this amazing opportunity to grow your portfolio. Neal will show you various ways to successfully invest in this booming real estate sector.
Learn the best way to invest in high-quality, long-term BTR properties that are professionally managed with low risk and great returns.
Where should we send your
Build-To-Rent - What is it and how can you profit

 webinar replay access information?
Privacy Policy: We hate spam and promise to keep your email address safe.
Meet Your Presenter and host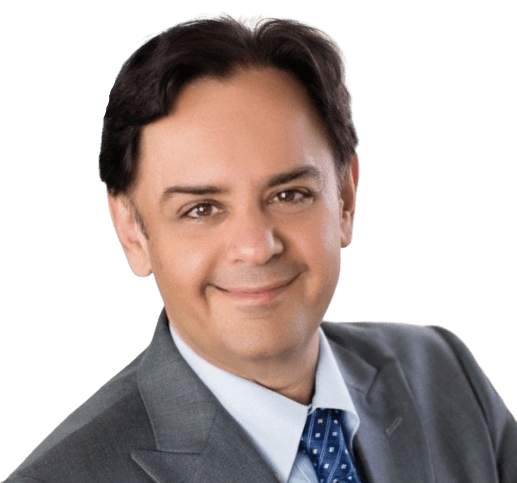 NEAL BAWA
Founder & CEO,
Grocapitus & Multifamily University
Neal Bawa
is a technologist who is universally known in the real estate circles as the Mad Scientist of Multifamily. Besides being one of the most in-demand speakers in commercial real estate, Neal is a data guru, a process freak, and an outsourcing expert. Neal treats his $1 billion-dollar portfolio as an ongoing experiment in efficiency and optimization. The Mad Scientist lives by two mantras. His first mantra is that, "
We can only manage what we can measure
". His second mantra is that, "
Data beats gut feel by a million miles
". These mantras and a dozen other disruptive beliefs drive profit for his 800+ investors.
Neal serves CEO / Founder at Grocapitus, an iconic, data-driven commercial real estate investment company. Grocapitus' 28 person team acquires and builds multifamily & commercial properties across the U.S. With more than 800 active investors and over 2,000 reviewing our projects, the Grocapitus portfolio currently spans across 10 states with 31 projects (7 sold) and 4,800 units/beds. The powerful Grocapitus brand has a cult-like following of data driven investors. The result - Completed equity raises of $270 million* for Multifamily, Mixed-Use and Industrial acquisitions in the last 18 months, over 4,800 units purchased. Grocapitus is on track to close another 1,500 units in the next 12 months.
Where should we send your
Build-To-Rent - What is it and how can you profit

 webinar replay access information?
Privacy Policy: We hate spam and promise to keep your email address safe.
Can't attend the live webinar? Don't worry! Just sign up so you will get the replay the day after the live presentation via email.
What Do Savvy Investors Say About Neal Bawa?
I find it very evident that you folks have done extensive research on factors influencing real estate.   I love your analysis of migration trends and discussion on specific locations/cities and economic drivers and growth areas. I've watched a number of your webinars and I find your analysis and information very informative and applicable and appreciate your presentations.  I would highly encourage anyone interested in learning about real estate investment or syndication opportunities to review your webinars and information.

Neal, that was HANDS Down one of THE best webinars I have attended (virtually) in 2021!  As a REIA owner and always looking for up-to-date, relevant, usable information, as well as a wealth of resources, I was completely engaged and excited. The design was great. The presentation, in my opinion, is always excellent.  You are a natural educator.  You have a gift of presenting that helps people want to learn more!
Personally, I had many AHAs!

I am a faithful attendee of all the webinars presented by Neal Bawa and Anna Myers. I always learn something and they send my brain spinning in many directions. The knowledge Neal presents on all things real estate is priceless. Whether it is "climation" or "tokenization" the facts and data are always accurate. It would be foolish of me to pass on the opportunity to receive the down-to-earth wisdom provided and freely given by Neal and Anna. Neal Bawa is the epitome of real estate knowledge, which I trust implicitly. Thank you for sharing it with me.

I find Neal Bawa's presentations to be of high quality and entertaining to some extent.  They are packed full of great insight and there is a good interaction between Neal and his listeners.  There is always time for questions and answers.

I love Neal's Presentations, they are very insightful and always innovative. There are so many things I agreed with and several new thoughts that I feel could be revolutionary. Since Covid we are seeing massive changes in many industries and the data in this presentation supports it. Keep up the great work, it is so wonderful to participate in.

Neal's presentations always hit the mark. Factual, data driven, NO BS actionable insights that any investor and learner can use and benefit from.  The thought leadership and analysis was very thorough and thought provoking, just as we have come to expect from Grocapitus and MultifamilyU. Using these holistic insights investors can position themselves well for present and future opportunities.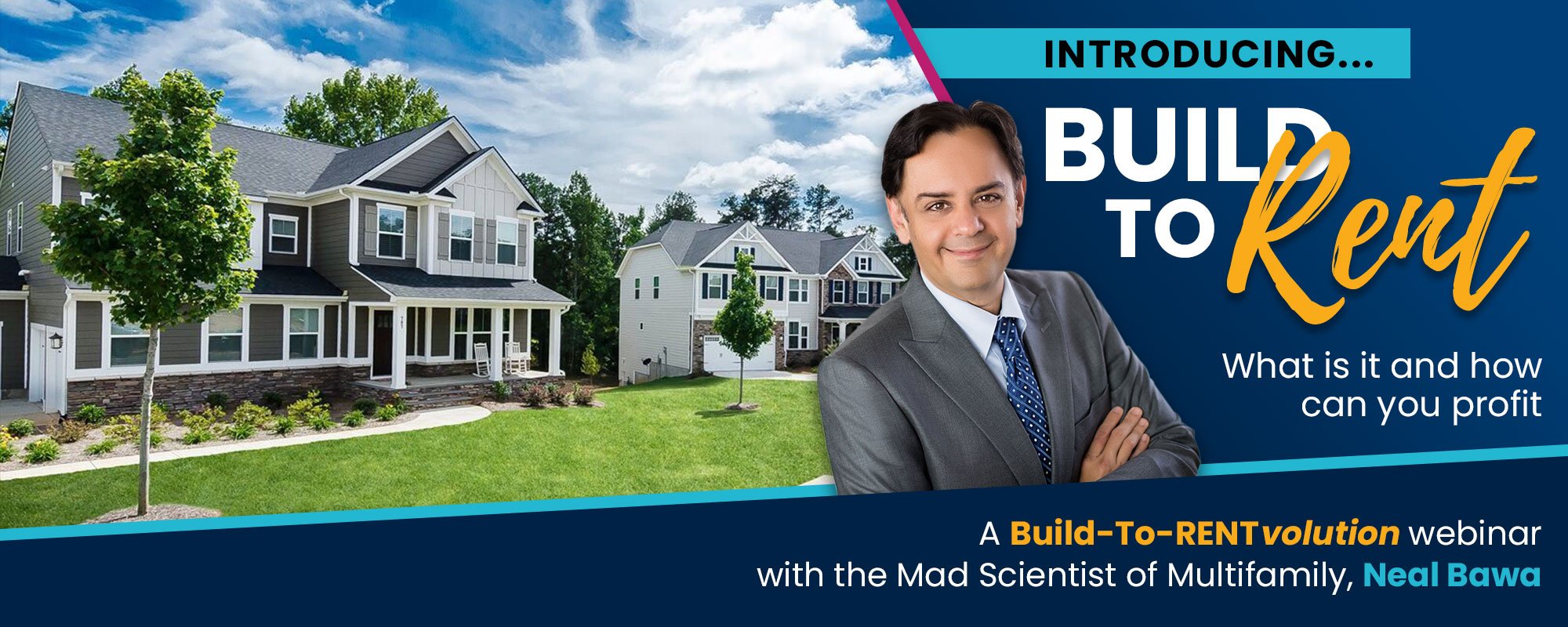 Where should we send your
Build-To-Rent - What is it and how can you profit

 webinar replay access information?
Privacy Policy: We hate spam and promise to keep your email address safe.

LET US HELP YOU RECEIVE MORE PASSIVE INCOME
Questions/Troubleshooting: info@multifamilyu.com
© Copyright 2020 | Multifamily University | All Rights Reserved