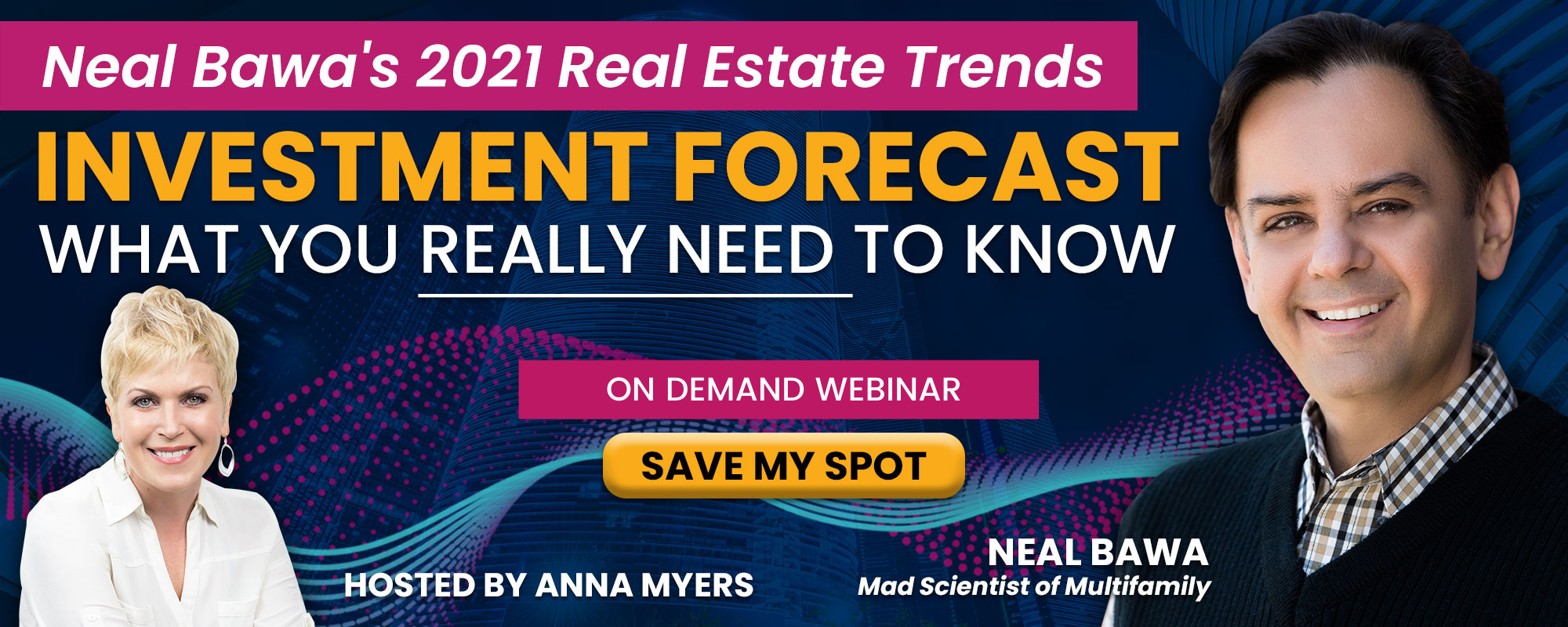 Privacy Policy: We hate spam and promise to keep your email address safe.
Make 2021 your BEST Year Yet! Get Insights, Predictions and the Data to Back Them Up All in One Explosive Webinar.
We don't need to remind you that we're coming off the most challenging year in modern history. With interest rates way down and unemployment way up in a bunch of states, some big changes are coming to the US real estate market this year. And in this high-energy, eye-opening webinar, we're meeting those changes head on and going deep into everything you need to know about maximizing your returns this year. 2021 can be your most successful year to date…if you're willing to follow our predictions.
hot-button topics we'll be covering
How current market conditions are impacting the single family and multifamily markets
…and how you can minimize risks and maximize returns in both
CBRE Group's economic predictions for 2021
…and the specific conditions that have to be met for these predictions to pan out
Why the market exploded like it did despite so many Americans losing their jobs in 2020
(hint: there's some bigger-picture factors at play, the same factors that make this recession so drastically different from any we've seen before. And yes, we'll be covering those)
The best cities and states for investors in 2021.
Americans are moving, and they're moving to these metros and markets in droves. Get ahead of the curve by buying in these undervalued markets (including one previous performer we guarantee will shock you)
Buckle up, it's going to be a wild ride. Join us Tuesday, February 2nd at 5pm PT or risk missing out on the critical info that'll drive your success this year.
Privacy Policy: We hate spam and promise to keep your email address safe.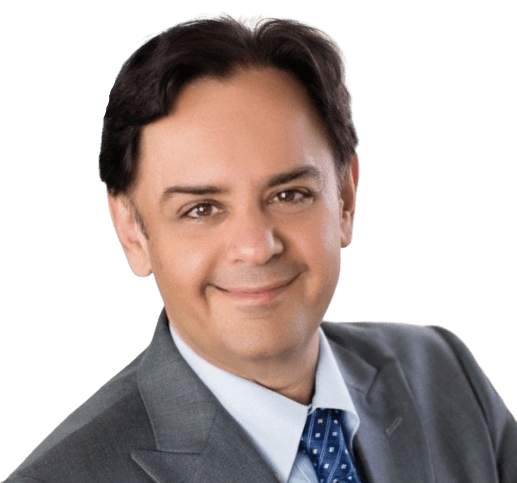 NEAL BAWA
Founder & CEO, Grocapitus Investments and Multifamily University
Neal Bawa
is a technologist who is universally known in the real estate circles as the
Mad Scientist of Multifamily
. Besides being one of the most in-demand speakers in commercial real estate, Neal is a data guru, a process freak, and an outsourcing expert. Neal treats his $345+ million-dollar multifamily portfolio as an ongoing experiment in efficiency and optimization.
The Mad Scientist lives by two mantras. His first mantra is that, We can only manage what we can measure. His second mantra is that, Data beats gut feel by a million miles. These mantras and a dozen other disruptive beliefs drive profit for his 400+ investors.
Anna Myers is a third-generation commercial real estate entrepreneur who applies her 25+ years of experience in technology and business to finding, analyzing, acquiring and asset managing commercial properties in key markets across the U.S. As a tech geek and systems architect, Anna is known as the "Chief Plate Spinner" at Grocapitus. She collaborates with her business partner, Neal Bawa, to implement systems and processes that strive for efficiency and scalability both within the company as well as throughout their portfolio.
As the head of acquisitions for the company, Anna teaches underwriting and deal analysis for MultifamilyU in quarterly Boot Camps. Also via MultifamilyU, Anna hosts weekly webinar events featuring top speakers in real estate. As the head of asset management for the Grocapitus portfolio, Anna brings a data-driven approach to track and insert optimizations to the properties to help drive property performance and investor returns.
Anna Myers
COO, Grocapitus Investments
Privacy Policy: We hate spam and promise to keep your email address safe.
WHAT OTHERS SAY ABOUT NEAL'S PRESENTATIONS
"The last session by Neal Bawa, 'INVESTMENT FORECAST FOR 2020 AND BEYOND: WHAT YOU REALLY NEED TO KNOW' was incredibly informative, and now I get why he goes by the nickname 'The Mad Scientist Of Multifamily' with all of the data that was presented. LOVE DATA!"

Heng Taing, Deal Maker Live
"Real Estate Trends was extremely relevant and informative in the ever changing investing landscape, backed up by current data and new points. Neal delivered the information in a light-hearted manner and welcomed any questions and clarifications.
His presentation not only helped me focus my next investing moves, but has caused me to re-evaluate my current strategies for the coming changes. Highly recommended."

"This was such a great webinar!!! Neal's wealth of knowledge and know how is unsurpassed in the field. The delivery is exceptional and keeps your interest elevated and you on the edge of your seat for the entire presentation. His market analysis and knowing the best markets to invest is truly amazing."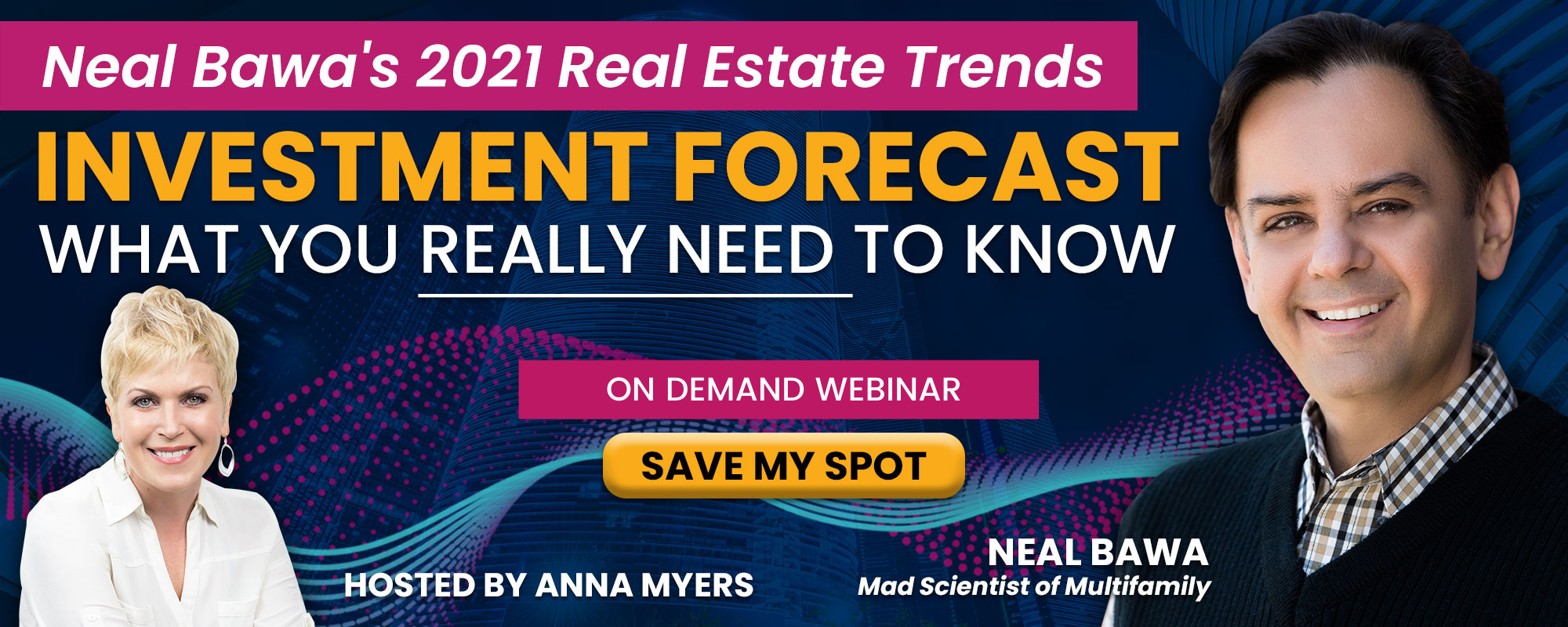 Privacy Policy: We hate spam and promise to keep your email address safe.

LET US HELP YOU RECEIVE MORE PASSIVE INCOME