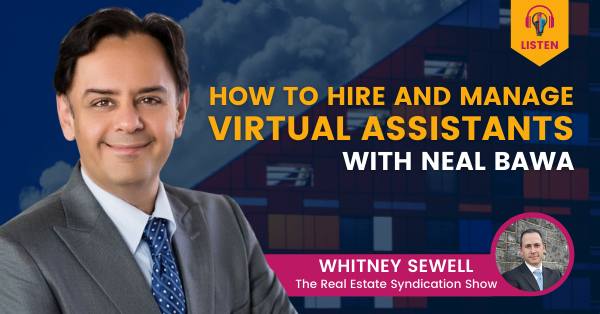 Neal Bawa, Founder, and CEO, Grocapitus Investments shares his modus operandi for finding, hiring, training and managing virtual assistants for his real estate investing and coaching businesses.
Neal, a second-time guest starts off this show by sharing his background information. We then transition to the main topic of today's show. Neal gives us a peek into his hiring process, and shares how he manages to hire the best VAs or Executive Assistants who will get the job done.
Which is the best platform to hire freelancers? What are some important criteria for hiring freelancers? And, how do you ensure that freelancers will work as per your requirements? You will learn how Neal uses Upwork, an outsourcing platform to hire VA's. Neal also shares the different project management tools that he uses to manage the hundreds of tasks that he delegates to his VAs.